July's Featured Presentation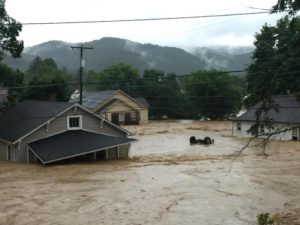 This month, we at Renewed Heart Ministries are working shoulder to shoulder along side the clean up efforts of our fellow Greenbrier county residents in the wake of the worst flooding disaster in the history of West Virginia. What I've witnessed is that the hardest hit in any natural disaster are the poor. I knew this theoretically before, but I'm seeing, daily, right before my eyes, the stark truth of this here locally.  We feel The End of Poverty is fitting presentation to feature right now.  This presentation is from our Revolutionary Jesus series.  It is our hope that as you listen your heart will be renewed, inspired and empowered to continue following the teachings of the revolutionary Jesus more deeply.
The End of Poverty by Herb Montgomery
If you would like to contribute to Renewed Heart Ministries' WV Flood Relief Effort, you can do so here where you can give in increments of $15 all the way up to $5000.  Every little bit helps when people have lost so much.    100% of your donation will go directly to help the victims of the 2016 flooding here in Greenbrier County, West Virginia where Renewed Heart Ministries is located. You can also mail your contribution to help to:
Renewed Heart Ministries
PO Box 1211
Lewisburg, WV 24901
Please mark the contributions you mail as "WV Flood Recovery" so we can ensure that none of the funds we receive for this purpose will go toward RHM, but directly to aiding our local victims.