Jesus' Shared Table
Redeeming Grace Fellowship
Nags Head, NC
April 24-25, 2015
BY HERB MONTGOMERY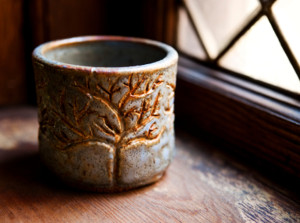 This past weekend I had the pleasure of sharing with a church out of Virginia that was gathering on the beach in Nags Head, NC for their annual retreat.
The topics I chose to speak to them about were Jesus' Sermon on the Mount in Matthew, and Jesus' non-homogenous, non-exclusive shared table in Luke, and how one is the solution for the societal problems named in the other.
One of the absolute coolest things I have experienced in quite a while was taking part in the discussions orchestrated by a my dear friend who invited me at the end of each of my sharing sessions.  Her name is Catherine Taylor.  What Catherine introduced me to is a model she has affectionately named Local Wisdom.  
Any one who knows my burden of creating spaces of open, mutual participation will understand immediately why Local Wisdom resonated with me so deeply.  After I spent some time sharing, Catherine opened the time up for us to go around the circle and respond.  Each person was to simply share any thoughts and/or feelings they experienced in response to what was presented.  Everyone who wanted to share was to be given a turn, and then after each person had shared, they would be given a second chance to share.  What I loved about this model is that it was very different from many group discussions I have taken part in.  The reason was simple: Catherine did not permit anyone to engage in what she called "cross talk."  No one could respond to something someone else said until everyone had been given a chance to share first.  What this accomplished was to invest each person's voice and their own story with value.  Every person's thoughts and feelings were important expressed in a safe space.  To be sure, there were different opinions around the circle, but there was no arguing—just the simple expression of each person's thought.  No one was able to monopolize the sharing, and the space created for each person's voice was safe and sacred.
After we had gone around a couple of times in this Local Wisdom model, I wrapped things up with a few responses of my own, and some closing thoughts on the topic.
I have to admit.  I'm a convert!  I will be experimenting with this over the next few months, incorporating a Local Wisdom time into each of my presentations.  What I witnessed though this experience was truly inspirational.
I went to teach about Jesus' shared table. Instead I had the privilege of witnessing it.
Although the number of those who gathered for this weekend was small, for those who engaged in each discussion, the event was transformative.  I can't thank each of you enough for your support of RHM.  Without you, we could not share "freely as we have freely received."  We are deeply appreciative of your partnership with us in sharing Jesus' teaching with others, till the only world that remains is a world where Love reigns.
With all our hearts,
Thank you.