Happy New Year, and More!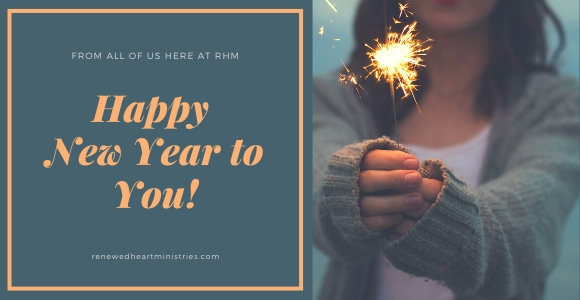 Thank you for all you have done and continue to do to support our work of love and justice.
We wish you many blessings in this new year!
---
January's Recommended Reading
Nonviolent Communication: A Language of Life: Life-Changing Tools for Healthy Relationships (Nonviolent Communication Guides) 
by Marshall B. Rosenberg, Ph.D.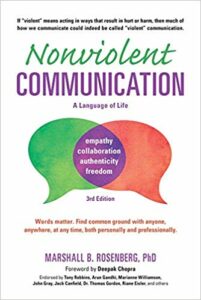 Marshall Rosenberg, Ph.D. has initiated peace programs in war-torn areas throughout the world including Rwanda, Burundi, Nigeria, Malaysia, Indonesia, Sri Lanka, the Middle East, Serbia, Croatia, and Ireland. He is the founder and director of educational services for the Center for Nonviolent Communication (CNVC), an international nonprofit organization that offers workshops and training in 30 countries.
What is Violent Communication?
If "violent" means acting in ways that result in hurt or harm, then much of how we communicate—judging others, bullying, having racial bias, blaming, finger pointing, discriminating, speaking without listening, criticizing others or ourselves, name-calling, reacting when angry, using political rhetoric, being defensive or judging who's "good/bad" or what's "right/wrong" with people—could indeed be called "violent communication."
What is Nonviolent Communication?
Nonviolent Communication is the integration of four things:
• Consciousness: a set of principles that support living a life of compassion, collaboration, courage, and authenticity
• Language: understanding how words contribute to connection or distance
• Communication: knowing how to ask for what we want, how to hear others even in disagreement, and how to move toward solutions that work for all
• Means of influence: sharing "power with others" rather than using "power over others"
Nonviolent Communication serves our desire to do three things:
• Increase our ability to live with choice, meaning, and connection
• Connect empathically with self and others to have more satisfying relationships
• Sharing of resources so everyone is able to benefit
If you're are looking for a book to begin your new year with, we recommend this month's book very highly. 
Also, remember, you don't have to order this book through amazon.com, but if you do, please consider using Amazon Smile (smile.amazon.com) and selecting Renewed Heart Ministries as your designated charity for a portion of your purchase to be donated to RHM at no additional cost to you.
---
Bowls Are Being Mailed!
We are sending out our Shared Table pottery bowls to all who signed up to be a sustaining supporter of our work during our Shared Table fundraiser. 
Be looking for them in your mailboxes soon! 
---

The Last Will Be First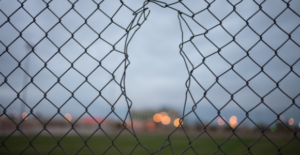 "What would it look like for us to work toward a world shaped by equity, compassion, supplying needs, and thriving, even for the least of these?"
Full article at: https://www.patheos.com/blogs/socialjesus/2020/01/the-last-first/
Being Left Out of a World Shaped by Inclusion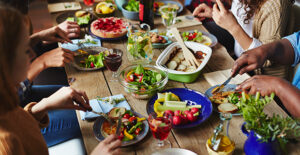 "In the new world that we are shaping, if any are left in "outer darkness," it won't be those you believe don't measure up to your standards of respectability or virtue. It will be you! You cannot accept the welcome, affirmation, and inclusion of those you feel should be excluded. You will be excluded because you cannot accept those who are being included."
Full article at: https://www.patheos.com/blogs/socialjesus/2019/12/being-left-out-world-shaped-inclusion/
Economic Justice and Jesus' Straight and Narrow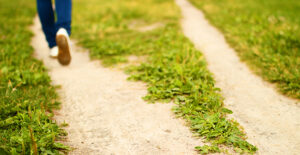 "Aristotle also saw this same truth: 'Poverty is the cause of the defects of democracy. That is the reason why measures should be taken to ensure a permanent level of prosperity. This is in the interest of all classes . . .'"
Full article at: https://www.patheos.com/blogs/socialjesus/2019/12/economic-justice-jesus-straight-narrow/