Happy New Year!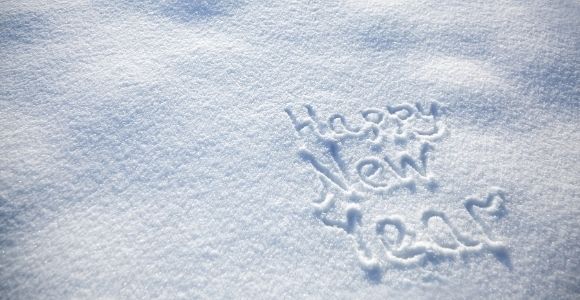 2020 was a challenging year for many of us, including nonprofits. And we could not have made it through those challenges without you.
Renewed Heart Ministries provides its resources free of charge to assist people in finding their own intersection between their faith and societal justice in its many varied expressions. Because of this, we are solely dependent on the donations of our supporters to continue our work. Because of your help, in 2021 we will continue to develop resources to challenge and encourage our communities toward change.
We are passionate about engaging the relationship of faith, love, compassion, and justice, as well as working to renew hope and inspire action as we participate together in shaping our world into a compassionate, just, and safe home for everyone.
In the last quarter of 2020, I was able to share presentations on Jesus' teachings, helping folks find the intersections of their faith and social justice, today, in its varied expressions with four congregations:
Edgewood Presbyterian Church
Lewisburg, WV
First Congregational United Church of Christ
Portland, Oregon
Good News Seventh-day Adventist Church
Toronto, Ontario, Canada
Spirit Alive Congregation
Ottawa, Ontario, Canada
Zoom is certainly not the same as being able to spend time with congregations in person, but during this critical time of social distancing within the Covid-19 pandemic, Zoom has been surprisingly effective.
No one could have predicted how this pandemic would affect each of us. Renewed Heart Ministries continues to rely on you to exist and continue being a voice for renewal and change. Annual receipts for your donations given in 2020 will be sent out this month. And we can't thank you enough for believing in and supporting our work.  
---
Recommended Reading for January
The Biblical Vision of Sabbath Economics
by Ched Myers
From the introduction:
"The topic of economics is exceedingly difficult to talk about in most First World churches, more taboo than politics or even sex. Yet no aspect of our individual lives and corporate lives is more determinative of our welfare. And few subjects are more frequently addressed in our scriptures."
From the back cover:
Ched Myers rescues the Hebrew Bible's tradition of Jubilee and Sabbath from the margins of contemporary theological discourse concerning economics and re-reads them in a way that places them at the center of a new ethos and cosmology. He traces the witness of "Sabbath economics" through the life and teachings of Jesus and the early church, offering a compelling argument for why the Church today must offer alternatives to the dominant paradigms of economic theory and practice. Ideal for individual or group study, this book offers an accessible path to understanding the relationship between biblical faith and economics. To take this tradition seriously today will challenge disciples to revise their assumptions about the prevailing economic practice and renew their commitment to follow Jesus more faithfully in an increasingly hard-hearted, market-dominated world.
This book is presently awaiting another print run, but we have spoken with the publishers. PDFs of the gallery proofs (pre-print proof versions) can be purchased for just US$5.00.
To purchase a PDF copy via Paypal email Bartimaeus Cooperative Ministries at inquiries@bcm-net.org and they will send you a Paypal link.
Please provide your correct email address if it varies from your PayPal email.
Or to pay by check, please make it out in US Funds to:
Bartimaeus Cooperative Ministries
And mail to PO Box 328 Oak View, CA 93022 USA
---
Weekly Zoom HeartGroup on Wednesday Nights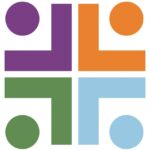 Each Wednesday evening, Glendale City Church will be hosting a Zoom-HeartGroup led by Herb Montgomery.  Our discussion each week will focus on the content in Renewed Heart Ministries' weekly eSight articles and the Jesus For Everyone podcast published each Friday.  The time of each Zoom session will be on Wednesdays at 7:00 p.m. Pacific/10:00 p.m. Eastern.
For more information and for the link to participate each week, contact RHM here.
---
A Special Message to Our HeartGroups
We are continuing to ask all HeartGroups not to meet together physically at this time. Please stay virtually connected and to practice physical distancing. You can still be there for each other to help ease anxiety and fears. When you do go out, please maintain a six-foot distance with others, continue to wear a mask, and wash your hands often to keep the spread of the virus at bay.
This is also a time where we can practice the resource-sharing and mutual aid found in the gospels. Make sure the others in your group have what they need. We are more interconnected than we realize, as this has proven. And we need each other during this time.
How many ways can you take care of others while we are physically apart?
---
Social Jesus Blog on Patheos

Articles posted each week at https://www.patheos.com/blogs/socialjesus/
---
A Sign Up to Receive RHM's Free Monthly Newsletter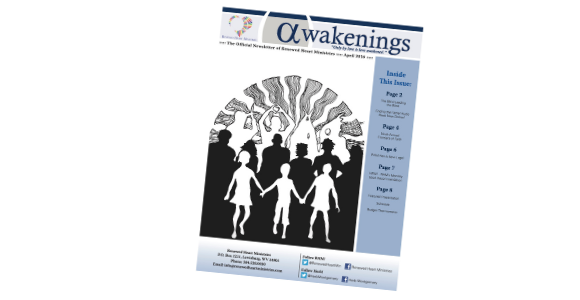 Subscribe here.