#GivingTuesday Is Just Two Weeks Away!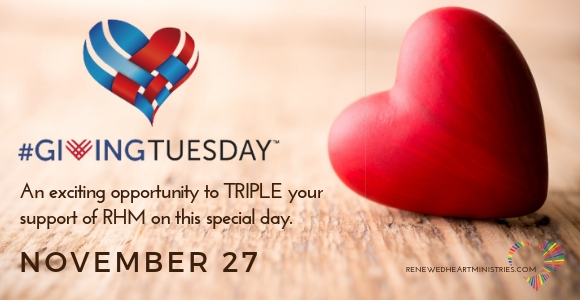 And we have some exciting news!
This will be our fourth year participating in #GivingTuesday, a global day of giving that harnesses the collective power of individuals, communities and organizations to encourage philanthropy and to celebrate generosity worldwide.
Giving Tuesday occurs this year on November 27.
#GivingTuesday is held annually on the Tuesday after Thanksgiving (in the US) and the widely recognized shopping events Black Friday and Cyber Monday to kick off the holiday giving season and inspire people to collaborate in improving our communities and to give back in impactful ways to the charities and causes they support.
#GivingTuesday is a global giving movement that began in 2012 that has been built by individuals, families, organizations, businesses and communities in all 50 states, and in countries around the world.
#GivingTuesday is endeavoring to transform how people think about, talk about, and participate in the giving season. It inspires people to take collective action to improve their communities, give back in better, smarter ways to the charities and causes they believe in, and help create a better world.
#GivingTuesday demonstrates how every act of generosity counts, and that they mean even more when we give together.
Every year millions of people come together on this special day to give back and to support the causes they believe in.
And this year we have even more exciting news!
The first $1000 donated will be tripled!
Not only will every contribution be doubled this #GivingTuesday (because all contributions to RHM are being matched during the entire month of November), but thanks to another very generous and kind pledge to RHM by another of our supporters, the first $1000 donated to RHM will be matched again, meaning that the first $1000 contributed to RHM on November 27 will be tripled. That's right! Every dollar of that initial $1,000 will be turned into three! Be one of the first donors on this #GivingTuesday and your support of RHM will go three times as far!
This November 27, make a donation to Renewed Heart Ministries as your chosen nonprofit and help make this #Giving Tuesday the best one yet. We can't thank you enough for your support!
On November 27, just go to renewedheartministries.com and click "Donate."