#GivingTuesday 2016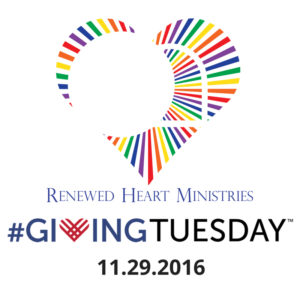 We want to take this opportunity to thank all of you who are supporting the work of Renewed Heart Ministries. It's people like you that enable us to exist and to be a positive resource in the  work of survival, resistance, liberation, restoration and transformation in our world.
If you are unfamiliar with Renewed Heart Ministries we are a not-for-profit group passionate about centering a set of values and ethics in the experiences of those on the undersides and margins of our societies, informed by the sayings and teachings of the historical, Jewish Jesus of Nazareth.
If you'd like to support our work on this #GivingTuesday 2016 you can do so at
https://renewedheartministries.com/donate/
Thank you in advance for your gift.