Follow the Lamb (Weekend Edition)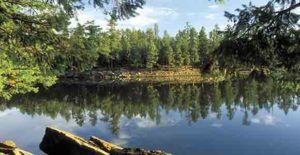 AWC
Wood's Canyon Lake
June 24-25, 2016
by Herb Montgomery
Last month I had the pleasure of participating in AWC's annual retreat at Wood's Canyon Lake in Arizona. I was asked to be their guest and to share a "weekend version" our larger series entitled Follow the Lamb. 
No book in the New Testament evokes more intense emotion and has been the recipient of more varied interpretations than the book of Revelation. The language of Revelation is problematic on many levels.  Some traditions feel that it should not have been included in the Christian cannon. One of the challenges is harmonizing Revelation's images with the nonviolence and hopeful inclusion believed to have been taught by the historical Jesus. While many peace scholars believe these images cannot be harmonized, other peace scholars are attempting just that.
Follow the Lamb is an approach to the images of Revelation, taken from these various peace-scholars' work, rooted in a compassionate eschatology. It is my belief that this book represents an attempt of an early, Jewish Jesus-Follower to harmonize what they had encountered in Jesus with some of the more violent imagery of their own Hebrew Scriptures. Regardless of how one interprets the book of Revelation, you do have options, and it is some of the options being put forth by the peace traditions within following Jesus that this weekend explores.
I gave four presentations:
Following a Baby Sheep and Nonviolence
The Conversion of the Nations (Part 1)
The Conversion of the Nations (Part 2)
The Hopeful Inclusivism of Revelation's Closing Images
You can listen to these four presentations at:
https://renewedheartministries.com/presentation/Follow-the-Lamb-Weekend-Edition
I want to thank AWC for such an enjoyable weekend and for offering to fly my family out as well for this event.  We, together, had a wonderful time. It is always a pleasure to spend time with your community there in Phoenix.  You have something very special happening there.  Keep up the good work of leaning into, allowing yourself to be confronted and transformed by, and endeavoring to continue following more deeply the teachings of Jesus, till the only world that remains is a world where only love reigns.