F.U.E.L.
Kingsway House
Philadelphia, PA
January 20, 2018
by Herb Montgomery | April 23, 2018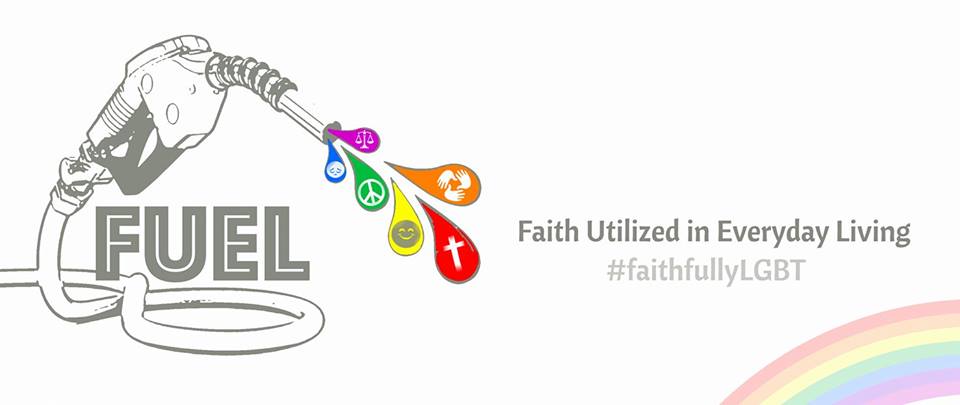 For LGBTQ Christians, the work of reconciling one's own sexuality and/or gender identity and expression with their faith can be an arduous task.  To the degree that one's faith tradition has historically subscribed to homophobic, biphobic and/or transphobic interpretations of their faith's sacred text, and to the degree that through a process of religious socialization they have internalized those phobias themselves, that task will fall somewhere on a spectrum from possible to impossible. 
If an LGBTQ Christian does arrive at that reconciliation, the next step is full of challenges, too. Once that reconciliation has taken place, where does one go to experience community in the context of one's faith tradition that is safe and affirming of both their faith and their sexuality, gender identity and expression? 
Last January, I was invited to speak for the two year anniversary of a community in Philadelphia who are endeavoring to provide such a safe and affirming space.  This community calls themselves F.U.E.L.—Faith Utilized in Everyday Living.
I spoke about how Jesus taught and modeled a preferential option for the vulnerable and marginalized within his own society, how as followers of that Jesus we are called to practice the same, and that their existence in Philadelphia is an expression of the very kind of community characterized by these same qualities. 
Everyone went around the room and shared what F.U.E.L had meant to them over its first two years and their hopes for F.U.E.L.'s future.  
In the film Enough Room at the Table, a fellow participant and dear friend of mine, Keisha McKenzie, quotes a Jewish prayer that she states has kept her just as much as she has kept it. "Blessed are you oh Lord King of the Universe for you vary the forms of your creatures." Next month I'll be speaking at the Adventist Forum in Asheville, N.C. on LGBTQIA identity and the image of God.
We're all children of the same Divine Parents. Our future lies in learning how to sit around the same family table once again.  We're all connected.  We're all part of one another.  We are all part of the same human family.
I do not have a single friend who is both LGBTQ and Christian who has not paid a high price to hold on to their faith. We need more spaces like these.  What a difference it would make if we both individually and collectively practiced the universal truth affirmed in the Jewish proverb, "Before every person there walks an angel announcing behold the image of God."
To each of you who are supporting the much needed work of RHM, thank you. Your generosity enables us to exist and to continue, alongside you, to engage Jesus' work of survival, liberation, reparation and transformation. We, like you, believe that another world is possible. 
Here's to world that has become a more compassionate, safe and just home for us all.
---
To support these weekly podcasts and eSights and help us grow, go to renewedheartministries.com and click "Donate"!