Epikos in Northwest Arkansas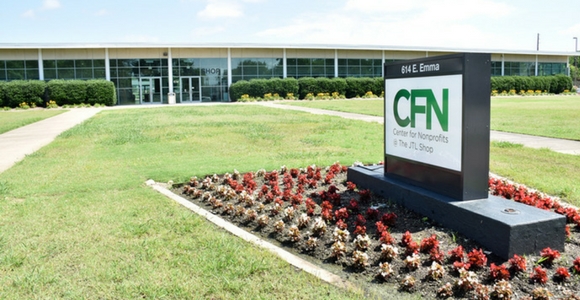 (January 12-14, 2018)
by Herb Montgomery | January 22, 2018
I have some good news.
Two weekends ago, I had the pleasure of visiting a new project in Northwest Arkansas called Epikos.  Epikos is a new networking organization that will serve to connect people with needs with nonprofit organizations in their area who work to serve those needs.  One of the challenges on both ends is connection.  Those in need struggle to find the organizations that can be of help to them while at the same time organizations struggle to locate those whom their services would best serve. It is in the hopes of providing a network of connection that Epikos will come along side people in Northwest Arkansas and connect them with the organizations that provide the kind of help they are in need of.
Associated with Epikos is a network of house churches. These groups are separate from but complimentary to Epikos, as most of the people who are involved with the network also fellowship together in these home churches. It was this network of house churches who invited me to come and share for the weekend.
One of the many things we do here at Renewed Heart Ministries is provide support for those who are engaged in house churches. We believe Jesus's vision for humanity was rooted in community. House churches are just one of the ways Jesus' vision for human community can be experienced.
What makes these house churches associated with Epikos special is that they also want to be safe spaces for people who either in their religious experience or in their lives within their larger society have experienced some type of discrimination. Whether that discrimination be based on race, gender, education, economic status, sexual orientation or gender identity and expression, or something else, these groups want to engage in the work of making our world a safer, just, compassionate home for all of us.
I shared a total of four presentations over the weekend. In each we considered key characteristics we glean from the gospels that can inform our work today of survival, resistance, liberation, reparations, and transformation.  Outside of these four presentations though, what stands out as the highlight of my weekend was what took place Saturday night.
Gathered in a living room, a group of Christians began to ask how they could move out of their socialized, cisgender, heteronormativity and genuinely become a safe space for those whom Christianity typically marginalizes.  What drove the discussion was the presence of three individuals in their house churches who self-identify as belonging in some way to the LGBTQ community and who also desire to navigate the intersection of their sexuality and gender expression with their faith. Also present were parents of children who identify as LGBTQ who desire the same. It was a beautiful evening as we leaned into what it means to genuinely believe that people's stories, voices, and experiences really do matter, especially when we choose to listen to those who experience life differently than ourselves.
This is the beginning of the journey for this group.  We at RHM have agreed to walk with this community as they choose to, rather than living guarded lives in fear, where our insecurities are triggered by anyone who is different, they choose the discipline of listening to one another, integrating all the many diverse experiences of life within their group into a meaningful, diverse, heterogeneous, and yet coherent whole. Our differences don't have to divide us.  Our diversity can be embraced, respected, affirmed and celebrated.  As the Jewish proverb states, "Before every person there walks an angel proclaiming, 'Behold the image of God.'"  If humanity teaches us anything it is that we are different and yet connected.  We are part of one another. Varied is the image of God.
This was my first trip for 2018 and I can't think of a better way to kick of this new year.
To each of you who support our work, thank you!  Without you we could not exist.  Together we are making a difference, YOU are making a difference.  And I want to say thank you.
If you'd like to support our work, you can do so online through our website by clicking donate, or by mailing your contribution to:
Renewed Heart Ministries
PO Box 1211
Lewisburg, WV 24901
It's my hope that the spirit I encountered this weekend at Epikos will continue to grow and spread within other Christian organizations, too. Groups like this one give me hope for our future.
Another world is possible.