Building a Better Tomorrow
Kinship Kampmting 2018
by Herb Montgomery | August 20, 2018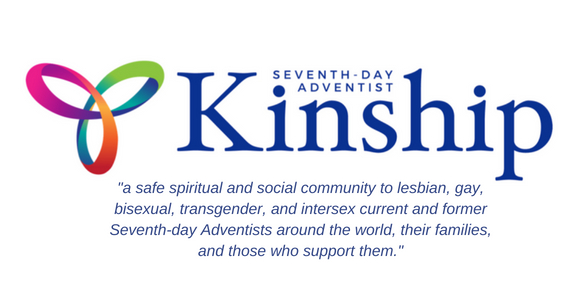 Last month, Crystal and I, along with one of our daughters and our son, attended this summer's annual Kinship Kampmeeting. Seventh-day Adventist Kinship International ("Kinship") is a diverse, multigenerational worldwide community of individuals who are connected to the Adventist community. Kinship provides a safe spiritual and social community to lesbian, gay, bisexual, transgender, and intersex current and former Seventh-day Adventists around the world, their families, and those who support them. "In the early 1970s, several Adventist gay people independently began to look for other Adventists with whom they could discuss their feelings. One placed a single, small notice in the classified section of The Advocate, a national gay news magazine. It resulted in 37 responses from all areas of the United States and Canada; all were current or former Adventists." (For more information about Kinship and their history see https://www.sdakinship.org/_files/sdakmediakit.pdf)  
Kinship's summer Kampmeeting this year was held in Baltimore, Md. It's theme was Building a Better Tomorrow. I loved this theme. Genuine orthopraxy is not centered on post-mortem or eschatological escape, nor on individual, internal and privatized retreat ignoring the pain suffered by those around us. True orthopraxy is focused on engaging our world. It has been said that "The hermeneutics of the Kingdom of God, consists especially in making the world a better place." (Gustavo Gutierrez, A Theology of Liberation:  15th Anniversary Edition, pp. 10-11.)
My family and I had a wonderful time at Kinship's 2018 Kampmeeting. The session that remains in the forefront of my memory this year is the sharing time which takes place usually each year after lunch on Saturday afternoon. This is a safe, confidential time where those who attend get to share their stories. Each person, if they so chose, took their turn and shared. This was a time of laughter and tears, moments of levity combined with times of deep solemnity and pain. These were the stories of the lives of human beings who had fought and paid a heavy price to hold on to or reclaim their faith in the context of a sexuality or gender identity/expression condemned and shunned by many within Christianity and more specifically their own Adventist tradition. 
I was reminded again of how needed these spaces provided by Kinship and organizations like Kinship are. Story after story burrowed further in to my heart as I witnessed, again, how much these moments mean to those who attended. This community is not optional for many. It's the only spiritual community some have left. This is a place where both awareness and belonging are found.
What also stood out in my mind as I listened to the stories of those present was how wrongly the LGBTQ community is stereotyped by many Christians. Misinformed Christians push a narrative that portrays all LGBTQ people as damaged, broken and often as sex addicts. They are lumped in with substance abusers, those who are unfaithful in relationships, and worse. They are labelled and relegated to the underside and margins of humanity. These Christian stereotypes of LGBTQ people are not only false, they are dangerously life threatening. Over and over again that afternoon, I wished I could shout from the rooftops that these are some of the finest Christians and human beings I have ever met. They are not defined nor represented by such words as, "promiscuous," "child abuser," "damaged," or "predator."  I found myself in the company of fellow Image of God bearers, deeply committed to following Jesus, a testament to the beautiful diversity and variety of a humanity bearing the image of the Divine.
In a world that causes me to question both my faith in humanity and a sacred Divine, Kinship remains one community in my life that continually causes me to question my doubt. Yes, this life cannot be defined in black and white. But neither is it grey. The world I believe is possible contains every color of the rainbow. We can build a better tomorrow. And it begins with what we choose to believe about and how we decide to relate to one another today. 
Another world is possible. 
Thank you Kinship for giving me another reason to keep believing it. And thank you for your continued work and ministry in the lives of so many that need you.
If you would like more information about Kinship, you can click here.
Here's to a safer, compassionate, just tomorrow that begins today. 
---
To support the work of RHM and help us grow, go to www.renewedheartministries.com and click "donate."