Beginning This Morning! – Herb Montgomery at Kinship Kampmeeting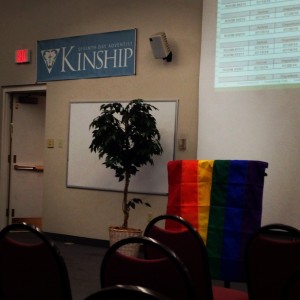 Good morning everyone!
I am humbled and grateful to be part of this summer's  line up of speakers for Kinship Kampmeeting.
Please partner with me in prayer that those present will gain a fresh encounter with Jesus as Lord and Messiah, and that His Kingdom will be enlarged as we look, once again, at radical shifts Jesus gave us in seeing God, ourselves, and others.
I will be giving four presentations over the course of this week.
Wednesday – Whom Do You See?
Thursday – The Pleasure of God
Friday – The Dawn of a New World
Saturday – A Jew, A Hindu, and a Baptist Minister from the South walk into a Gay Bar.
Thank you in advance for your prayers as we seek to uplift Jesus in the hope that the "Father's name will be glorified," the "ruler of this world will be driven out," and that "all people will be drawn" to Jesus.  (cf. John 12)
I love each of you, Thank you.