Australia Speaking Tour 2018
March 6-22, 2018
by Herb Montgomery | April 11, 2018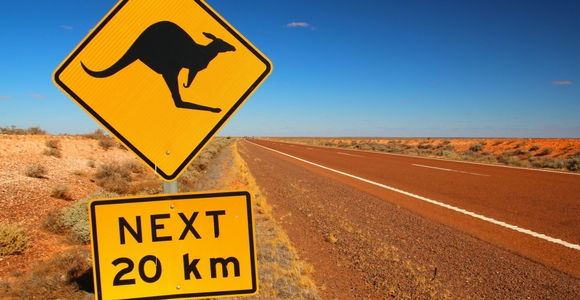 Last month, I had the immense privilege of sharing a series of talks in New South Wales, Australia. About a year ago I was contacted by a couple, Brenton and Kylie Stacey. They had been introduced to Renewed Heart Ministries by friends of theirs, Matt and Heidi Tompson. Matt was a pastor at the time he came across RHM's material.  During that time he was experiencing what many pastors do; a tension between the requirements of their profession and a growing list of personal questions that gnaw at one's own worldview. Matt stumbled onto a series I started giving back in 2012 called The Jesus Dialogue.  "When I first entered The Jesus Dialogue, my picture of God was messed up," says Matt. "As a lifelong Christian and as a pastor, I couldn't reconcile the God of love my heart embraced with the God of fear and punishment often taught to me." He thanks RHM "for revealing that not only do I not have to reconcile these two gods, but that it's dangerous to do so. The Jesus Dialogue released a powerful picture of a loving God who stands up in the person of Jesus for the lost and for the vulnerable. It has forever changed how I view God, others and myself. I cannot help but share this with others."
From this, Matt began sharing what he was experiencing with Heidi, and then they both began to encouraged their friends, the Staceys, to take a look at RHM's materials for themselves.  Kylie Stacey echoed Matt's above words. "After reading Finding the Father and listening to a variety of audio recordings, we knew we had to share what we were learning with our friends. We figured the best way to do that would be to have Herb share in person."
Last year Brenton and Kylie Stacey connected with me online and asked if we could chat by phone. During our conversation, they extended an invitation for me to come to Australia and share. Immediately afterward, Brenton and Kylie launched a Facebook group where they hosted a weekly discussion on the series The Jesus Dialogue. Then afterward they launched a five-week book club reading my book Finding the Father.  When I finally did arrive, I was meeting people who knew this older material better than I did!
Given the recent political events in Australia, I choose to focus my presentations during my tour on the sayings of Jesus that offer hope and liberation to those our society pushes to the undersides or edges of our religious and civil communities. Jesus' example of an inclusive shared table and his teachings in solidarity with those on the margins of his own community still have much to offer us today given that we are still structuring our societies in many of the same oppressive and exploitative forms. These sayings of Jesus deeply challenge certain traditional Christian communities that have historically found themselves repeatedly on the wrong side when civil society shifts toward more just and compassionate changes.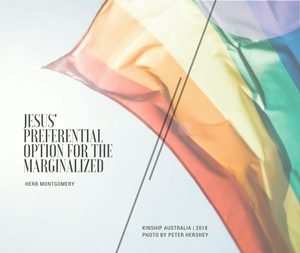 My speaking engagements began that first Saturday (March 10) with Kinship Australia, a Seventh-day Adventist LGBTQIA community and advocacy organization. You can listen to this first presentation I shared at:  Jesus' Preferential Option for the Marginalized.
Next, I shared a four-part series at various locations in Cooranbong and on the Morisset peninsula. These presentations focussed on embracing Jesus' shared table and his call to solidarity with those on the margins as a way we can reclaim, not only the humanity of others, but our own humanity, as well.  These four presentations were titled:
Pyramids, Circles and A Shared Table
From the Outside In
Self Affirming Nonviolence
Where Do We Go From Here?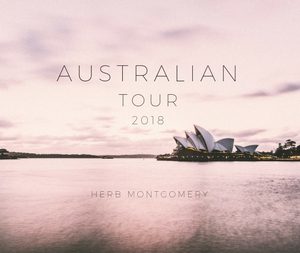 Friday, I was invited to teach a class for the International Development and Poverty students at Avondale College of Higher Education. That evening I shared a presentation for the entire campus titled The Sayings of Jesus: The Intersection of Faith and Social Justice. The next morning I travelled two hours south to Sydney to give a presentation at the Fox Valley Seventh-day Adventist Community Church titled Jesus From the Edges: Doing Theology from the Margins and the Open Future of Christianity. Later that afternoon I shared a presentation with the friends of Sydney Adventist Forum titled: The Myth of Redemptive Suffering:  Nonviolence and the Impact of Violent Atonement Theories on Marginalized Communities in Their Work of Survival, Resistance & Liberation.
You can listen to these presentations on our website at: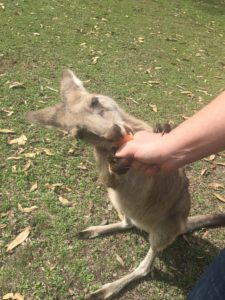 I want to say a special thank you to Matt and Heidi Tompson for their kindness, for sharing my materials with the Staceys, and suggesting I should be invited to Australia. I also want tothank Brenton and Kylie Stacey, my hosts, for opening their home and taking such good care of me while I was there. I cannot say enough good things about these two. They and their four boys are beautiful human beings. I want to thank each person who attended and those who hosted the four presentations in Cooranbong and on the Morisset peninsula. It was such a pleasure to get to know each of you as the week progressed. I also want to thank John and Margaret Ashton for inviting me to participate on Thursday with food distribution through their community food pantry.  I want to thank Kinship Australia, Avondale College, Fox Valley Seventh-day Adventist Community Church and the Sydney Adventist Forum for inviting me to share. Thank you to each and everyone of you who took time to attend and share. And thank you to each of you who took me sight-seeing throughout the week. Those one-on-one conversations were amazing!
My time in Australia closed with a shared table experience, a Sunday brunch at Craig and Ngareta Rorich's home where supporters gave me a loving farewell with affirmations and a huge basket of Australian food.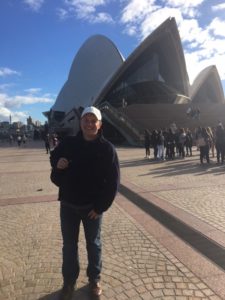 Kylie Stacey commented that their decision to extend the invitation a year earlier had proven to be a good one. "Herb's passion and message rang true for so many, changing lives and hearts in our local community. We now have a newly formed family that's catching the vision of what it means to live a radical life and to challenge the status quo as followers of Jesus."
My time in Australia also helped to launch a Lake Macquarie, New South Wales-based community collective seeking to build stronger connections through shared and non-homogenous experiences called The Open House. The Open House (www.facebook.com/theopenhouselakeside/) will be a hub, bringing together diverse, people-led services for folks in the local community. This collective resonates with RHM's passion to engage the work of making our world a safer, just, more compassionate home for us all.
Lastly, I want to say thank you to all of you who support the work of Renewed Heart Ministries. Without you we could not exist and do the work we do.  We are seeing so many lives impacted for good. Together we are making a difference.  
To support our work and help us grow you can go to renewedheartministries.com and click "donate."
Another world is possible.