August's Recommended Reading from RHM
The Black Christ, 25th Anniversary Edition
by Rev. Dr. Kelly Brown Douglas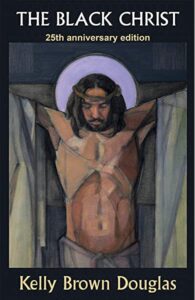 This is one of our favorites this year.
In The Black Christ, first published in 1994, Kelly Brown Douglas offers a compelling portrait of who Jesus is for the Black community. She identifies the Black Christ not strictly in terms of race or theological constructs. The "Blackness" of Christ has more to do with the commitment to Black freedom than appearance.
Beginning with the early testimonies of the enslaved, through the writings and thought of religious and literary figures, voices from the Civil Rights and Black Power era, through the contemporary work of Black and Womanist theologians, Douglas presents a living tradition that speaks powerfully to the message of our day: Black Lives Matter. In a new introduction, she offers a moving account of the questions that motivated her work, and an overview of where those questions have since led her.
Remember, you don't have to order this book through amazon.com, but if you do, please consider using Amazon Smile (smile.amazon.com) and selecting Renewed Heart Ministries as your designated charity for a portion of your purchase to be donated to RHM at no additional cost to you.