August's Featured Presentation along with Three New Series Now Online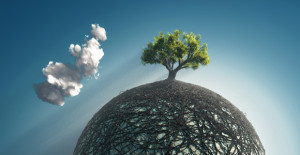 August's Featured Presentation:
The Awakening
In Paul's letter to the church in Ephesus, Paul writes, "Have nothing to do with the fruitless deeds of darkness, but rather expose them. It is shameful even to mention what the disobedient do in secret. But everything exposed by the light becomes visible—and everything that is illuminated becomes a light. This is why it is said: 'Wake up, sleeper, rise from the dead, and Christ will shine on you.'"  As followers of Jesus, we have no use for a justification for ourselves that doesn't also lead to the justification of the world as well.  Followers of Jesus are not interested in a "gate pass" to some far distant heaven, but the reuniting of heaven with earth once again.  Followers of Jesus have embraced God's work of putting them to right (justification), as they step into the larger picture of God's work of putting the world to right (justice). Followers of Jesus are to bear witness to what a world put right by Jesus looks like.  A "Ticket to Heaven" approach to Christianity has lulled the church to sleep. Rather than witnessing to the arrival of Christ's Kingdom, she has historically been "the last to the party" when it comes to matters of putting injustice, oppression and violence to right in the here and now.  The Kingdom has come. The Kingdom was the central theme of Jesus' teachings.  It's time for the Kingdom to become the central theme of today's Church, as it was in the first century, once again. It's time to "Awake!" This month's featured presentation—The Awakening by Herb Montgomery.
https://renewedheartministries.com/presentation/The-Awakening-2
And three new series now also online:
New Zealand 2014
https://renewedheartministries.com/presentation/New-Zealand-2014
2014 Kinship Kampmeeting
https://renewedheartministries.com/presentation/2014-Kinship-Kampmeeting
A Weekend in Kansas
https://renewedheartministries.com/presentation/A-Weekend-in-Kansas
"And he said to them, 'Therefore every scribe who has been trained for the kingdom of heaven is like the master of a household who brings out of his treasure what is new and what is old.'"  – Jesus (Matthew 13.52)