August's Featured Presentation
In the book The Heart of Christianity, Marcus Borg correctly writes,
"The issue is what is commonly called 'systemic injustice'—sources of unnecessary human misery created by unjust political, economic, and social systems. Its opposite, of course, is "systemic justice," also known as structural, social, substantive, or distributive justice. The test of the justice of systems is their impact on human lives. To what extent do they lead to human flourishing and to what extent to human suffering?
This is what the political passion of the Bible is about. Its major voices protest the systemic injustice of the kingdoms and empires that dominated their world. They do so in the name of God and on behalf of the victims–slaves in Egypt, exiles in Babylon, exploited peasants in the time of monarchy and again in the time of Jesus, and the most vulnerable in all times—widows, orphans, the poor, and the marginalized. And in the name of God, the major figures of the Bible advocate a very different vision of our life together."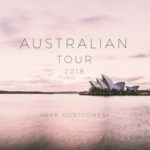 This month, we are featuring a presentation Herb gave earlier this year at Avondale College in Cooranbong, Australia titled The Sayings of Jesus: The Intersection Faith and Social Justice.  In this presentation we consider how Jesus' teachings can still impact our lives today as we, together, work toward a world rooted in distributive justice and compassion for all.  It's our hope that your heart will be renewed and your feet set to action as you listen to this month's featured presentation:
The Sayings of Jesus: The Intersection Faith and Social Justice
by Herb Montgomery
---
To support the work of RHM and help us grow, go to www.renewedheartministries.com and click "donate."