A Year End Request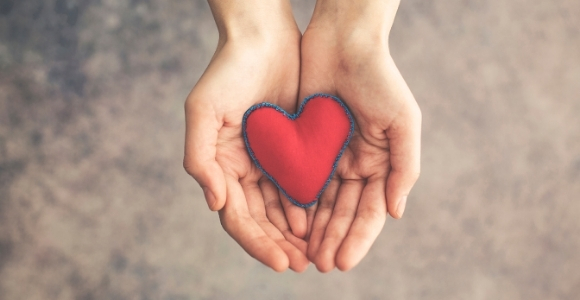 2020 has been a challenging year for many of us, including nonprofits. And we could not have made it through these challenges without you.
Renewed Heart Ministries provides its resources free of charge to assist people in finding their own intersection between their faith and societal justice in its many varied expressions. Because of this, we are solely dependent on the donations of our supporters to continue our work. With your help, in 2021 we will continue to develop resources to challenge and encourage our communities toward change.
Rev. Dr. Emily Townes says, "When you start with an understanding that God loves everyone, justice isn't very far behind." (Journey to Liberation: The Legacy of Womanist Theology)
Intersections between faith and societal justice are needed right now more than ever. We are passionate about engaging the relationship of faith, love, compassion, and justice, as well as working to renew hope and inspire action as we participate together in shaping our world into a compassionate, just, and safe home for everyone.
No one could have predicted how this pandemic would affect each of us. Renewed Heart Ministries continues to rely on you to exist and continue being a voice for renewal and change.
If you have gained a blessing from RHM's work this year, help us continue our work by making a year-end, tax-deductible* gift as 2020 comes to a close.
Click DONATE.
Thank you for believing in the mission and work of Renewed Heart Ministries. 
Your support is deeply appreciated.
Herb Montgomery
Director
Renewed Heart Ministries
*Annual receipts are distributed each January.
---
December's Recommended Reading from RHM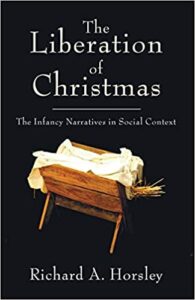 The Liberation of Christmas: The Infancy Narratives in Social Context
by Richard Horsley
Current biblical scholarship tends to treat the nativity narratives as having little historical basis and to see in them, illustrations of the particular theologies of Matthew and Luke.
Nonbiblical scholarship sees in these narratives only an adaptation of traditional folklore themes relating to the birth of the hero. This leaves the ordinary Christian in a vacuum that the mass media and other commercial interests are only too anxious to fill. 'Liberating Christmas' shows that, regardless of whether the nativity narratives are rooted in actual historical situations, they do portray a particular network of social-political relationships. Thus Caesar ruled and taxed peoples, such as the Jews, through client-kings, such as Herod, who ruled with sharply repressive violence. But the narratives also celebrate the birth of a messiah who will finally liberate his people even though he and his family are driven into exile.
The Christmas stories as reappraised by this book have, therefore, important political implications, implications not only about first-century Palestine but about contemporary history as well. These latter implications are brought out by an extensive analysis of the political-economic domination exercised in much of Latin America by the United States, domination maintained by "client dictators who use death squads (paralleling Herod's slaughter of innocents) to terrorize and control the exploited peasants while driving members of basic Christian communities into exile. 'Liberating Christmas' has as much to say about the 'Pax Americana' as the original nativity narratives had to say about the 'Pax Romana' The story of Jesus is as important to ordinary readers today as it was when it was first told centuries ago.
Remember, you don't have to order this book through amazon.com, but if you do, please consider using Amazon Smile (smile.amazon.com) and selecting Renewed Heart Ministries as your designated charity for a portion of your purchase to be donated to RHM at no additional cost to you.
---
Recent Posts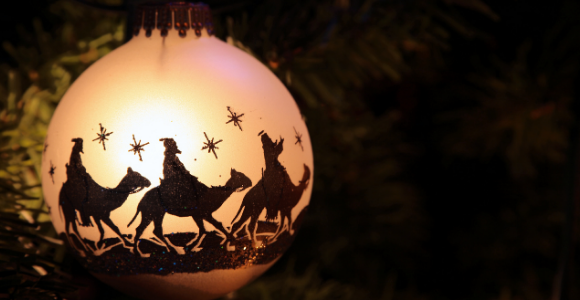 Including the Magi in his story about had both international political and religious implications.  And Matthew's audience would have recognized their presence in the story as signaling. Read more
Originally, Jewish liberation movements used phrases like this. But we must leave these phrases in their own social context if we are to avoid Christianizing them into the harmful antisemitic beliefs. Read more
These stories are political. They are rooted in the hunger of an oppressed people for social justice. They are about concrete liberation from injustice, both systemic and private, in the here and now. Read more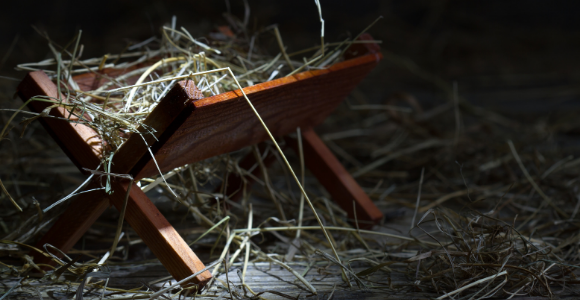 Luke's birth narratives are centered in the social location of the common people rather than that of the elite of the day. Read more
Luke's songs of social, political, and economic deliverance for the poor, marginalized, peasants announce that a new social order of justice and abundance as well as surviving and thriving is possible. Read more
Lifting up the poor and pulling down the elite is a direct call to reducing societal, political, and economic inequities. Read more
Find more articles at https://www.patheos.com/blogs/socialjesus/
---
Weekly Zoom HeartGroup on Wednesday Nights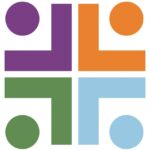 Each Wednesday evening, Glendale City Church will be hosting a Zoom-HeartGroup led by Herb Montgomery.  Our discussion each week will focus on the content in Renewed Heart Ministries' weekly eSight articles and the Jesus For Everyone podcast published each Friday.  The time of each Zoom session will be on Wednesdays at 7:00 p.m. Pacific/10:00 p.m. Eastern.
For more information and for the link to participate each week, contact RHM here.
---
A Special Message to Our HeartGroups
We are continuing to ask all HeartGroups not to meet together physically at this time. Please stay virtually connected and to practice physical distancing. You can still be there for each other to help ease anxiety and fears. When you do go out, please maintain a six-foot distance with others, continue to wear a mask, and wash your hands often to keep the spread of the virus at bay.
This is also a time where we can practice the resource-sharing and mutual aid found in the gospels. Make sure the others in your group have what they need. We are more interconnected than we realize, as this has proven. And we need each other during this time.
How many ways can you take care of others while we are physically apart?
---
A Sign Up to Receive RHM's Free Monthly Newsletter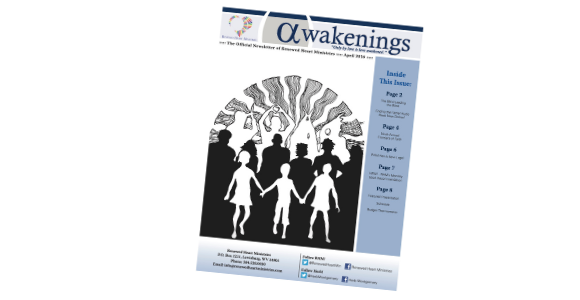 Subscribe here.