A Shared Table: A Fundraiser for Renewed Heart Ministries (Update!)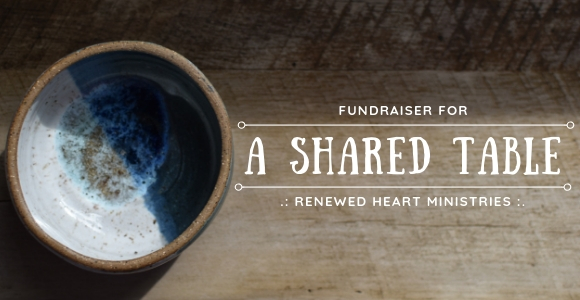 Thank you!
Our Shared Table Fundraiser for RHM for October has now ended and I want to thank each of you for your overwhelming response. Crystal and I are finishing up your bowls as I write this, and we'll be mailing them out over these next few weeks.  We ended up with 42 bowls needing to be mailed out.  Thank you so much for supporting the work of Renewed Heart Ministries.  We are so encouraged by your support.
One supporter of RHM recently wrote in, "I was introduced to RHM a number of years ago and it has absolutely changed my spiritual life for the better! There was so much about what I believed about God that didn't connect for me until being introduced to a few of RHM's series. I have found an amazing spiritual peace as a result."
Stop and think about that. Together, we helping to changing lives for the better! Together we are making a difference!
Thank you!
With much gratitude and love for each of you,
Herb Montgomery
Director
Renewed Heart Ministries