A New Series! — The Revolutionary Jesus
THE REVOLUTIONARY JESUS
BY HERB MONTGOMERY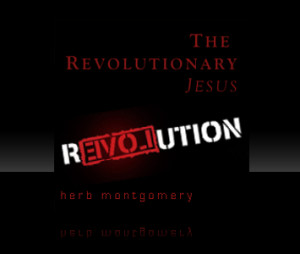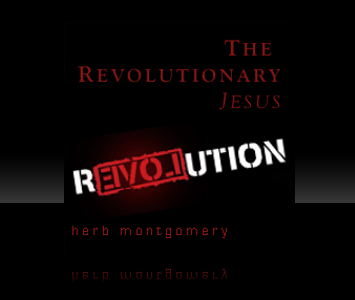 I'm just getting back from a week-long series of presentations in Phoenix, Arizona, and I'm so excited to offer you this new series.
First, I want to give a big "Thank You" to AWC, where these presentations were given. Your kindness and hospitality was overwhelming.  I felt so loved by you.  You are an amazing group of people.  Thank you.
This new series explores the temporal, concrete teachings of Jesus regarding the things we face each day, here and now, that prevent us from being fully human.  It's what many have called the Liberation teachings of Jesus.
Was Jesus a revolutionary?
Absolutely.
He was God's revolutionary.
What was he passionate about?
A very different kind of world where swords are beaten into plowshares, and in which nations do not make war against nations anymore; a world where every family shall live under their own vine and fig tree, with more than enough to share, and no one made to feel afraid. (Micah 4.1-4 cf. Isaiah 2.1-4)
The Jesus of the synoptic gospels taught such things such as nonviolent, self-affirming, enemy-confronting and transforming Love, Forgiveness, Wealth-redistribution, Equality, Inclusivity, the value of our Differences (including what those differences can teach us), and more.
His teachings were not so much about how one can get to heaven, as they were about transforming things here on earth to be "as they already are in heaven." (see Matthew 6.10)
If you would like to discover or rediscover the revolutionary teachings of Jesus for yourself, I cannot recommend this series to you highly enough.
The presentations in this series that you will find are:
1.  For the Love of His Own—Jesus' Passion for the Disinherited.
2.  Self-Affirming Enemy Love
3.  The End of Poverty
4.  The (KIN)gdom
5.  The Unstoppable Revolution
You can listen to this series for FREE at:
https://renewedheartministries.com/presentation/The-Revolutionary-Jesus
It's my hope that as you explore, once again, the values of the Jesus story, your heart will be renewed and inspired to embody those teachings, till the only world that remains is a world where Love reigns, with safety and compassion for all.
Happy listening!