by Herb Montgomery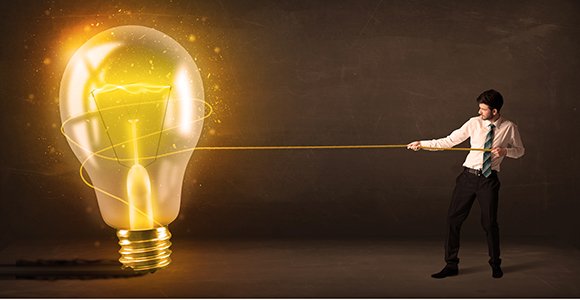 "No one lights a lamp and puts it in a hidden place' but on the lampstand, and it gives light for everyone in the house." Q 11:33
Companion Texts:
Matthew 5:14-16: "You are the light of the world. A town built on a hill cannot be hidden. Neither do people light a lamp and put it under a bowl. Instead they put it on its stand, and it gives light to everyone in the house. In the same way, let your light shine before others, that they may see your good deeds and glorify your Father in heaven."
Luke 11:33: "No one lights a lamp and puts it in a place where it will be hidden, or under a bowl. Instead they put it on its stand, so that those who come in may see the light."
Gospel of Thomas 33:2-3: "For no one lights a lamp and puts it under a bushel, nor does he put it in a hidden place. Rather, he puts it on a lampstand, so that everyone who comes in and goes out will see its light."
This week's saying appears in all three of the gospels we have been using as our companion texts this year. Matthew and Thomas both focus on the followers of Jesus' teachings being light. Luke, as we will see next week, warns about what we call light really being the spreading of darkness. We'll discuss the relevance of Luke's saying to today's western Christianity in more detail in our next eSight.
Matthew's Focus
What I want us to notice first this week is an emphasis that some would be uncomfortable with. The focus of the saying is not on Jesus being the light of the world, but rather on Jesus' followers being a source of light for the world (John 8:12; Matthew 5:14). In Luke, Jesus is warning about those who claim to be light becoming a source of darkness in the world. How often have status quo complicit Christians been found on the wrong side of history!
The statement is just as troubling for those who object, "Jesus is the light of the world, not us." This objection comes from a desire to uplift Jesus to hero status, a position some people feel is threatened if we focus on being the light rather than pointing to Jesus as light.
Another possible root of discomfort with this saying is the belief that we are incapable of doing anything good and that Jesus has to do it all. This is a destructive belief taught in some sectors of Christianity that, too often, is used to lull Christians back to a position of passivity after they have been convicted or moved to action. I witnessed this recently when speaking on the Sermon on the Mount. After my presentation, the pastor got up and told the congregation that everything I had just spoken of (what Jesus taught in the Sermon the Mount) was impossible for any of us to do and Jesus must do it for us.
But we have the power to think and to do.
We have the power to make choices.
I have wondered why many atheists accomplish more in societal justice than some fundamentalist Christians do. Womanist writers such as Alice Walker have rightly captured the same universal truth that the Jesus of Sayings Gospel Q also taught: "We are the ones we've been waiting on."
Jesus in Sayings Gospel Q is not preaching "Sit back and let me do everything."
Jesus focuses on creating a community rooted in ethics and values that center the experiences of the vulnerable and marginalized in his own society and that call his community to make better choices. He believes that those following him can actually do better. They can be different. He shows them the way, casting before their mind's eye what a path that is genuinely, holistically better can look like. In her volume Sisters in the Wilderness: The Challenge of Womanist God- Talk, writes:
"It seems more intelligent and more scriptural to understand that redemption had to do with God, through Jesus, giving humankind new vision to see the resources for positive, abundant relational life. Redemption had to do with God, through the ministerial vision, giving humankind the ethical thought and practice upon which to build positive, productive quality of life. Hence, the kingdom of God theme in the ministerial vision of Jesus does not point to death; it is not something one has to die to reach. Rather, the kingdom of God is a metaphor of hope God gives those attempting to right the relations between self and self, between self and others, between self and God as prescribed in the sermon on the mount, in the golden rule and in the commandment to show love above all else." (pp. 130-131, emphasis added)
This way Jesus showed his followers is a way of survival, resistance, liberation, transformation, and restoration. In short, it is salvation. Not a post-mortem non-smoking section salvation, but a present, concrete, life-right-now salvation rooted in the context of community, together.
Luke's Emphasis
Luke doesn't focus exclusively on Jesus' followers being the light of the world. Luke jumps straight to the absurdity of hiding a recently lit lamp when the obvious intent of lighting the lamp in the first place is to share the light with everybody.
At this stage of Luke's version of the Jesus story, pressure is beginning to mount. The number of those positively resonating with Jesus' teachings continues to grow, and the elite class in society begins to feel the threat of the momentum among the economically exploited. This saying may also reflect a temptation growing in Jesus himself to hide his own light. When those in places of privilege begin to feel threatened, they can be quite effective at threatening those they deem responsible.
Jesus was choosing life, and encouraging and showing others how to thrive, survive, and transform the world into a just and compassionate home for all. And his vision of life involved changes for those benefiting by the way life was structured in Jerusalem. Jesus was choosing life, and he was about to be threatened with death if he did not lie down, roll over, and go back into the shadows.
In the volume Christianity, Patriarchy and Abuse edited by Joanne Carlson Brown and Carole R. Bohn, Joanne Carlson Brown and Rebecca Parker wrote:
"It is not the acceptance of suffering that gives life; it is commitment to life that gives life. The question, moreover, is not Am I willing to suffer? but Do I desire fully to live? This distinction is subtle and, to some, specious, but in the end it makes a great difference in how people interpret and respond to suffering." (p. 18)
Jesus was not choosing a path of death. Jesus was choosing life. And when beginning to feel threatened and pressured to hide his light, Jesus made the courageous choice to hold on, to not let go. The cross was not Jesus' path to life. The cross was what the status quo responded to Jesus with. It was the cross and the fear of death that the elites used to intimidate Jesus into letting go of his hold on life. And Jesus kept holding on. He could see where what he was teaching and the sector of society he was choosing to side with would lead, and he had the courage to keep doing it. He choose not to hide his light, but share light, just like he spoke of power and resources, with everyone.
Your Light 
Luke and Matthew both ask: What does taking hold of life look like to you? Does your taking hold of life cause others around you to feel their own place of privilege in society is threatened? Jesus shared his vision of a world where everyone thrives with equity, with justice, with compassion. The Jewish concept of shalom describes a wholeness that involves everyone. Genuine shalom is not present till we all together have shalom, and not just us, but also every living thing. But in a world where one believes only a limited number of people can thrive, someone else taking hold of life threatens one's own thriving because resources are limited. Someone in this position does not believe the earth provides enough for every person's need, as Gandhi taught. They believe that there is not enough to go around, and that if we each let go of our hoarded power and possessions, we will go without. Jesus instead imagined a world where we all have enough together.
Does a fear of loss keep you from shining your light? Is there something that intimidates you into hiding your light under a basket rather than sharing unquantifiable light with everyone?
While recently reading Stephen Greenebaum's The Interfaith Alternative: Embracing Spiritual Diversity, I was moved by these words and I share them with you this week:
"The truth is that none of us can control what kind of splash we will make in the world, let alone how big or small that splash will be. Perhaps our coming and our passing will cause no splash at all, just the smallest of ripples. To be a human being is to have an opportunity. But as we well know, it is not an 'equal opportunity.' Some people are born with great wealth and some in devastating poverty. Some are born with robust health and some must fight just to live from the moment they enter the world. And sometimes we stumble, no matter how hard we try. But life, all life, is an opportunity nonetheless. And it is what we do, or do not do, with that opportunity that defines us. For me, the clouds parted and I could make at least some sense of meaning when I could visualize a great scale with compassion and justice forming one side and self-centeredness and injustice the other. None of us knows how much we'll be able to add to the scales, for that, to a large extent, is a matter of chance. But we do control, we alone, each of us, every day, to which side of the scale we will make that day's contribution. It may be a mote of dust, a twig, a pebble or a huge boulder — again, the size of our contribution may be beyond our control — but whatever the size of our contribution, every day we add something to those scales: compassion and justice, or self-centeredness and injustice. I deeply believe that in the end it is not how much we add to the scales, but to which side of the scale we have added it." (pp. 100-101)
This week, in the name of advancing compassion and justice in our world, may this week's saying encourage you, even if others threaten you and attempt to silence your voice, to let your light shine.
"No one lights a lamp and puts it in a hidden place' but on the lampstand, and it gives light for everyone in the house." Q 11:33
HeartGroup Application
Last week I asked you to brainstorm and to make a list as a group some of the goals you would like to accomplish in the coming year. In our work of compassion and justice, consider Greenebaum's words above. Whatever the size of your group's contribution, ensure that you're contributing on the right side of the scales.
Pick three goals from your list last week.
Begin getting informed regarding each one. This could involve coming alongside those already at work in those areas of justice/compassion work.
Once you feel comfortable with your level of understanding about each goal, to the degree that you feel you can, define what meeting each goal would look like in tangible, concrete ways.

This last step may lead you to go back and pick another goal as well. That's okay. However your list takes shape, make sure these are goals you are well informed about and that these are goals that can be defined by your group as a whole once that goal is met.
As this year is drawing to a close and another year is before us, I'm overwhelmed by how many of you are journeying with us. Thank you for showing up. I'm grateful to be on this journey with you, and know that together we can make a difference.
Till the only world that remains is a world where only love reigns.
I love each one of you dearly.
Keep living in love.
I'll see you next week.