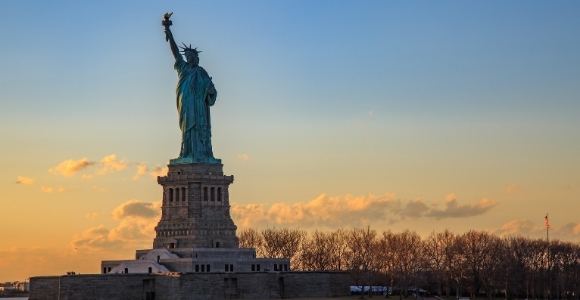 2020 has been a challenging year for many nonprofits. RHM is no exception. We need your support to impact lives and bring the faith-based, societal-justice focused resources and analysis RHM provides.
Intersections between faith, love, compassion, and justice are needed right now more than ever.
If you have been blessed by the work of RHM, please consider making a tax-deductible donation, today.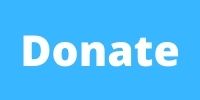 Herb Montgomery | November 13, 2020
---
"Make no doubt about it. Jesus loved those on both sides in the stories. Yet Jesus is seeking to help both sides reclaim their humanity and that looks very different depending on which side of dehumanizing oppression you are on."
---
The gospel of Matthew tells of two sets of workers. One had worked all day, and the other group showed up at that last hour of the day. Both receive the same pay, and the group that worked all day are outraged. Their employer's response gives us much to consider:
"'These last worked only one hour, and you have made them equal to us who have borne the burden of the day and the scorching heat.' But he replied to one of them, 'Friend, I am doing you no wrong; did you not agree with me for the usual daily wage? Take what belongs to you and go; I choose to give to this last the same as I give to you. Am I not allowed to do what I choose with what belongs to me? Or are you envious because I am generous?' So the last will be first, and the first will be last." (Matthew 20:12-16)
The employer in this story takes the side of the group who only worked the last hour. This is good news for those who belonged to this group, and it's problematic at best for those who felt that they were being treated unfairly.
But the employer paid wages not based on how much each worker worked, but on what each worker agreed to initially. I lean toward interjecting into this story that the employer may have made these agreements based on how much each worker needed rather than how long they worked. In this culture, if one didn't work one didn't eat. A day's wages for those living from day to day made the difference of life and death. Consider the possible implications of a needs based economy rather than a labor based economy in this story.
In the gospels, Jesus continually took the side of those society relegated to last place. In Jesus' just future, those who were presently last would become first.
Didn't Jesus also love those who held a more privileged place in society? In Mark's gospel, Jesus interacts with a rich man, and the story states that Jesus "loved him" (Mark 10:21). Jesus took the side of the poor and last doesn't diminish the fact that he also loved those who were not poor, not oppressed, and not marginalized. Jesus love for the rich man has another dimension too.
Oppression dehumanizes everyone involved. By dehumanizing another, we lose our own humanity, and when we stand up for the humanity of others, we're also reclaiming our own humanity as well as the humanity of those being harmed.
Jesus loved that rich man. And that is why he called him to sell his superfluous possessions and live with Jesus in solidarity with those their society was doing harm. That call wasn't just about the poor. Jesus was also inviting the rich man to reclaim his own humanity. Jesus was taking the side of the oppressed and calling the rich man to do so, too.
Luke describes Jesus being on the side of the last, too.
Consider the contrast laid out in Luke's sermon on the plain:
"Looking at his disciples, he said:
"Blessed are you who are poor,
for yours is the kingdom of God.
Blessed are you who hunger now,
for you will be satisfied.
Blessed are you who weep now,
for you will laugh.
Blessed are you when people hate you,
when they exclude you and insult you
and reject your name as evil,
because of the Son of Man.
"Rejoice in that day and leap for joy, because great is your reward in heaven. For that is how their ancestors treated the prophets.
"But woe to you who are rich,
for you have already received your comfort.
Woe to you who are well fed now,
for you will go hungry.
Woe to you who laugh now,
for you will mourn and weep.
Woe to you when everyone speaks well of you,
for that is how their ancestors treated the false prophets. (Luke 6:22-26)
Jesus' just future will bless the poor. Yet the rich will struggle in that transition to a more distributively just society, like as they did in the parable in Matthew. They will feel like a radical redistribution of resources is unfair.
Those the present system leaves hungry will struggle less with equity than those whom our present system leaves well fed; those our system causes to "weep" will struggle less than those our system causes to "laugh." Those who are "hated" for challenging our status quo, who are mislabeled, slandered, and deemed as dangerous will struggle less than those who are "spoken well of" by those privileged in our present system.
Make no doubt about it. Jesus loved those on both sides in the stories. Yet Jesus is seeking to help both sides reclaim their humanity and that looks very different depending on which side of dehumanizing oppression you are on. Jesus preached about a just future for both sides, one where oppression, violence, and injustice are put right. Jesus also modeled that for right now, this work can only be done by standing with the oppressed and by calling oppressors to rethink our present system and take their place alongside those who daily face oppression in the work of reshaping our society.
The Jesus stories repeat this theme over and over. In Luke, the father of the prodigal son deeply loved the older brother. He wanted to help the older brother find his humanity toward his younger brother, just as much as he rejoiced at the younger brother's return. Even while the older brother feels the celebration of his sibling is unjust, their father maintains solidarity with the younger brother and pleads with his older son to embrace his brother as well. In other words, the father is not going to change who he is to accommodate the older brother's warped view of justice. The older brother will have to change to stand alongside his father. He'll have to embrace his younger brother if he is to come in from the outer darkness that night.
To see Jesus as one who takes the side of the oppressed is vital if we are to follow Jesus in shaping a more just reiteration of our present world.
Remember that Rome claimed the gods were on their side. Herod claimed God had chosen him as the messiah and rightful king of Israel. Caiaphas and the elite claimed God was on their side.
Yet for the early Christians, the Divine was not found standing with any of these. The resurrection event is part of the story to help us transit to a world where God is actually on the side of those being shamefully suspended between heaven and earth at the hands of unjust oppressive powers.
The Jesus story is all about taking sides. It's about a path for those on both sides of oppression to take hold of or reclaim their humanity. It's the story of a Jesus who stood in solidarity with all who find themselves on a cross at the hands of unjust systems. As Jesus stood in solidarity with the oppressed, marginalized, and disadvantaged, it calls into question the religious views of oppressors who say that God is instead on their side.
A well-meaning response to this is to say that God doesn't take sides. But, in the face of oppression, this doesn't go far enough. It doesn't go anywhere near as far as Jesus went. The Jesus story repeatedly calls us to choose a side.
To change systemic oppression, every time, we must stand in solidarity with the oppressed, demanding oppressors regain their own humanity in the face of the harm they're doing. If Jesus took sides, then Jesus followers who live in privileged social locations must pick a side, as well.
If Christianity does not offer a better God than the one who has always stood in solidarity with oppression, it is not life-giving but death-dealing.
Jesus said it best: "The last shall be first and the first shall be last."
God's just future—the justice that so many are socially, religiously, economically, politically, and ecologically hungering and thirsting for—is not retributive. It's not punitive. No, God's just future as revealed through Jesus is one where the humanity of everyone is restored and those who hunger for justice will be filled.
Depending on your social location, first or last, this is good news.
This is gospel.
"From the heavens you uttered judgment; the earth feared and was still when God rose up to establish justice, to save all the oppressed of the earth. Selah."
(Psalms 76:8-9, emphasis added.)
HeartGroup Application
We at RHM are continuing to ask all HeartGroups not to meet together physically at this time. Please stay virtually connected and practice physical distancing. When you do go out, please keep a six-foot distance between you and others, wear a mask, and continue to wash your hands to stop the spread of the virus.
This is also a time where we can practice the resource-sharing and mutual aid found in the gospels. Make sure the others in your group have what they need. This is a time to work together and prioritize protecting those most vulnerable among us.
1. Share something that spoke to you from this week's eSight/Podcast episode with your HeartGroup.
2. Living in solidarity with those who daily face oppression takes an intentional choice. Share an experience of where you choose to stand in solidarity with someone facing injustice. What communities in our present society are in need of solidarity today?
3. What can you do this week, big or small, to continue setting in motion the work of shaping our world into a safe, compassionate, just home for everyone?
Thanks for checking in with us, today.
Right where you are, keep living in love, choosing compassion, taking action, and working toward justice.
I love each of you dearly,
I'll see you next week