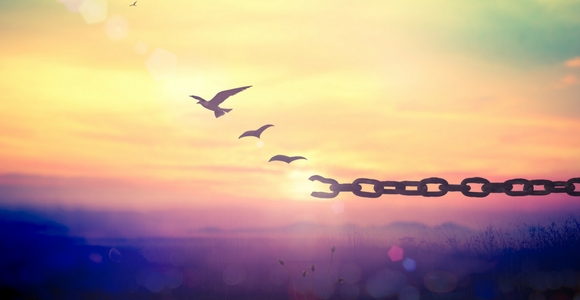 by Herb Montgomery | November 10, 2017
"Safe spaces" are not spaces where everyone's opinion is equally valued. Safe spaces are spaces where there is a preferential option practiced for the most vulnerable in the room. Safe spaces are spaces where the voices and experiences of the vulnerable are not only believed and validated, but they are also centered. As Jesus taught, the first shall be last and the last, first (Matthew 20:16).
Featured Text:
"If your brother sins against you rebuke him, and if he repents forgive him. And if seven times a day he sins against you, also seven times shall you forgive him." (Q 17:3-4)
Let's jump right in this week with Matthew's use of this week's saying.
Matthew 18:15: "If your brother or sister sins, go and point out their fault, just between the two of you. If they listen to you, you have won them over."
Matthew 18:21: "Then Peter came to Jesus and asked, 'Lord, how many times shall I forgive my brother or sister who sins against me? Up to seven times?'"
This week's saying is an in-house teaching: it's about how Jesus followers were to relate to each other. As Deissmann reminds us, "By its very nature Primitive Christianity stood contrasted with the upper class not first as Christianity, but as a movement of the proletarian lower class" (New Light on the New Testament From the Records of the Graeco-Roman Period, 1907, p. 7). And within this lower class movement, survival was a central concern: "Christianity as it was born in the mind of this Jewish teacher and thinker appears as a technique of survival for the oppressed" (Howard Thurman, Jesus and the Disinherited, p. 29). In this early community of Jesus followers, being divided from within was just as much a threat as being divided from forces that opposed the movement from without. As we look at this week's saying, however, it's not about forgiving "oppressors" or "enemies" outside of the community. It's about how to navigate wrongs committed within the community itself. There are different sayings of Jesus that relate to the subject of enemy love. Our saying this week rather focuses on the community of the oppressed: "if your brother or sister sins against you" (emphasis added).
In the community of the early movement, there were those who used to be former oppressors who had chosen to stand in solidarity with this movement, repenting of their former lives and now choosing Jesus's preferential option for the poor. Speaking of the internal struggle between predominantly white feminism and the struggle for liberation by women of color, Jacquelyn Grant shares, "From a Black women's vantage point then, the language of partnership is merely a rewording of the language of reconciliation, which proves empty rhetoric unless it is preceded by liberation" (Jacquelyn Grant, White Women's Christ and Black Women's Jesus, p. 191) This week's saying isn't empty rhetoric. It values liberation before reconciliation within the early community of Jesus followers. Let's unpack it a bit.
Internal Divisions
In Mark's gospel, Jesus states, "If a house is divided against itself, that house cannot stand" (Mark 3:25 cf. Luke 11:17). The context in Mark is that Jesus was speaking of the house of one's oppressors, but it's a universal truth that applies to any community working for social change as well. Last week, comments by Rev. Delman Coates of Mt. Ennon Baptist Church illustrated once again how internal differences can divide communities engaging the world of survival, resistance and liberation. He reminded me how necessary intersectional resistance is if we are going to make a difference. Those outside of our communities can divide us over our varied identities if we are not careful. "This division creates a kind of fragmented fellowship among progressives with advocates dispersed across a range of issues; income/wealth inequality, workers' rights, mass incarceration, anti-poverty, education, environmental justice, LGBT rights, anti-violence work, healthcare, voting rights, the list goes on. This dynamic weakens our ability to create a unified front in combating the forces that oppose social and economic justice; forces which are much more unified and better financed than we are" ("The New Abolitionism" – Monetary Reform And The Future Of Social Justice)
We have to work to not allow our differences to divide us. This requires intention. Internal divisions can result from a variety of causes: intention, carelessness, ignorance, and more.
As an example, when I was first introduced to Christian LGBTQ communities, I remember being called on the carpet multiple times by two dear friends in particular. They were committed to the principle of putting liberation first, as a precursor to reconciliation or unity. They were committed to not letting me keep my blind spots or get away with my unintentional but still very real and damaging participation in their oppression.
At the time I believed respectability was required of gay, lesbian, and bisexual people if they were going to make progress in the minds and hearts of straight people. I offered the example of how seeing Christian LGBTQ folks and how that had contradicted every stereo type the kind of Christianity I was raised in had peddled to me of the LGBTQ community.
This respectability, though, was being defined by straight people, specifically certain Christian, straight people, but not required of us, and my friends were quick to call me out on it. Were the only folks of the LGBTQ community worthy of being "counted as human and therefore who get to live in a world that supports their flourishing" the Christian ones? My friends were part of a community that loved me too much to let me get away with treating them differently. It was a community of accountability. And this accountability was vital if our community was to be safe for oppressed people.
We recently covered this when we discussed Jesus's preferential option for the vulnerable. Jesus' community practices genuine love that does not allow people to get away with abuse and that prioritizes those to whom abuse would do the greatest damage. This starkly contrasts with the Christian communities I had been accustomed to. I was used to communities of "grace." I know grace can have different meanings, and too often it means, "We don't judge people other around here." It produces an unhealthy environment where anything goes, and forgiveness is prioritized over accountability. Christian communities like that are dangerous for vulnerable people. They are communities where a preferential option for oppressors is practiced, consciously or unconsciously. They use the rhetoric of love but these communities are not loving because they don't protect those who are most vulnerable.
This is where our saying comes in this week.
"So watch yourselves. If your brother or sister sins against you, rebuke them; and if they repent, forgive them. Even if they sin against you seven times in a day and seven times come back to you saying 'I repent,' you must forgive them." (Luke 17:3-4, emphasis added.)
Jesus's community practices rebuke and repentance when community members sin against each other. This is a community that seeks to set up healthy boundaries between what is acceptable and what is not. It not only "went out and preached that people should repent" (Mark 6:12), but also required repentance within the community. Repentance is more than saying one is sorry; it is more than apologizing. Repentance also requires someone to change their mind and behavior regarding someone or something. Repentance is a change in how someone thinks about and acts toward someone or something.
And this change in how one thinks about someone or something requires listening, openness, belief, and choice. Examples include White people changing in relation to people of color, men changing in relation to women, straight folks changing in relation to LGB folks, cisgender folks changing in relation to trans folks, and the wealthy changing in relation to the poor. In order to allow one's thinking to be changed (to allow repentance), you have to be willing to listen to the experiences of those whose lives are unlike your own. You have to be open to believing another person's experience, and also choose to prioritize that person's experience in your future choices.
There is a lot of talk today about what is being called "Third Way Spaces," communities where people simply agree to disagree. Instead of defining community around one of two opposing positions, the community seeks to maintain a unity and cohesiveness without requiring any group to repent or change its mind. These types of communities are fine if we are disagreeing on the "best" flavor of ice cream. But they can be dangerous if the disagreement is over whether a person should exist or not. In matters such as orientation, gender, racial, or economic equality, for example, repentance is the necessary foundation of forgiveness and unity. "Safe spaces" are not spaces where everyone's opinion is equally valued. Safe spaces are spaces where there is a preferential option practiced for the most vulnerable in the room. Safe spaces are spaces where the voices and experiences of the vulnerable are not only believed and validated, but they are also centered. As Jesus taught, the first shall be last and the last, first (Matthew 20:16).
Seven times
Let's talk about the part in both Matthew's and Luke's use of this saying where it is required to forgive even "seven times." Understand that if someone makes the same so-called "mistake" seven times, that's probably indicative that repentance, a change in how someone thinks about something or someone, has not really happened. In Mark's gospel, we get a hint of what this could mean:
"When Jesus rose early on the first day of the week, he appeared first to Mary Magdalene, out of whom he had driven seven demons" (Mark 16:9).
Not the same demon seven time. Seven different demons. These were seven different instances, not the same instance being repeated seven times over and over again. As long as a person is willing to grow, they may have multiple issues they're going to have to put the work into to deal with. As long as they are willing to do the necessary work intrinsic to repentance, then they can remain in the community. I think of those who were patient with me, who took note of my dedication to growing, my willingness to think differently and do the necessary work on my own, too, in challenging how I thought about things. These friends didn't give up on me while I was still willing and working to change. I don't want to be misunderstood. If others don't bring to your relationship a prevenient willingness and investment in changing, it's not your job to convince them to. They have to come to this in their own way. Our job is to create communities where reconciliation is built on the preceding foundation of liberation and that possess healthy boundaries of active repentance.
Ignorance is inevitable: our experiences are not all the same. But division is optional. Each of us can choose repentance. And if repentance is genuinely present, forgiveness can be chosen as well.
Unity at the price of silence
What I hope we are seeing this week is that in the early Jesus community, unity was not the highest value. Justice was. Liberation was. Thriving, especially for the vulnerable, was. Dr. King's Letter from a Birmingham Jail places justice above unity and peace. This letter was Dr. King's response to several criticisms made by his fellow clergymen who claimed to be allies and "brothers," but published a letter entitled "A Call for Unity" and asked King to stop his work. King's letter was the "rebuke" that called them to the kind of "repentance" required by our saying this week.
In my own faith tradition, presently there are those who are calling for ministerial ordination to include women. (I know. It's 2017 and we're still having to debate this.) Those opposed to ordaining women are calling for unity. But unity requires a change in how someone thinks about something or someone. There can be no unity while the official position and policy expresses that women are somehow "less than" men. There can be no unity where injustice toward others is not challenged and rejected. There is no genuine unity where injustice is practiced within the community.
I think of the recent interview of Angela Davis by Michelle Alexander hosted by Union Seminary and Riverside Church. In the question and answer session at the end, the dynamic of repentance being prioritized above unity in the relationship between White allies and people of color is discussed. It's well worth your time to watch the entire interview if you have not already.
Choosing to think and live differently is not always easy, but it is possible. We can choose to center our community in the experiences of the vulnerable. Choosing to forgive is not easy either. Both repentance and forgiveness take work, and it's worth it. Division only ends up empowering our oppressors.
If your brother or sister sins against you rebuke them, and if they repent forgive them. And if seven times a day they sin against you, also seven times shall you forgive them. Q 17:3-4
HeartGroup Application
Those who feel comfortable sharing, share with the group a time when you found it deeply challenging to listen to another person's experience, but chose to listen anyway. How did it end up changing the way you thought about something?
Share with the group a time when someone who hurt you chose to change, and how that change impacted your ability to forgive them. Share the result of that forgiveness.
Commit as a group to set up healthy boundaries where we hold each other accountable. Become a group that creates a safe space for the vulnerable among you. Practice Jesus's preferential option for the vulnerable. Be willing to change.
Thanks for checking in with us this week. Wherever you are, keep living in love, love that holds people accountable in our work of survival, resistance, and liberation on our path toward thriving.
I love each of you dearly.
I'll see you next week.