Herb Montgomery | November 2, 2018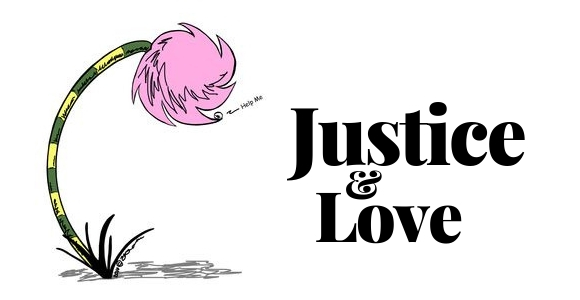 ---
"To believe in universal love is to work for a distributive, societal justice for those who are the objects of that universal love."
---
"Woe to you Pharisees, because you give God a tenth of your mint, rue and all other kinds of garden herbs, but you neglect justice and the love of God." (Luke 11:42)
All of my children love being involved in our local theater here in town. A few years ago my elder daughter auditioned for the high school musical. She was cast as Gertrude McFuzz in Seussical, an adorable retelling of Seuss' most popular tales. As a result, our son, who was five or six years old at the time, took up reading many Seuss books. Horton Hears a Who became his favorite. 
In this story, Horton the elephant hears a call for help coming from a speck of dust. Though he endures much derision from his neighbors as a result of hearing something they can't, he chooses to respond. He eventually learns that the call for help he hears is coming from a group of small creatures named Whos that live on this speck of dust. Horton is disbelieved, ridiculed, harassed, thought crazy, and eventually tied up. Horton's neighbors also take the speck away from him and almost destroy it, but Horton convinces its inhabitants to begin making noise in hopes that they will be heard. The noise isn't loud enough until one last Who named JoJo is found not participating. JoJo's voice added at the very end gives the Whos enough volume to be heard by Horton's fellow jungle animals and convinces them to join Horton in protecting the Who community. The catchphrase that Horton repeats throughout the story is, "A person is a person, no matter how small."
Theodor Seuss Geisel wrote Horton Hears a Who after visiting Japan after World War II. (See Morgan & Morgan, pp. 144–145, and Richard Minear, Dr. Seuss Goes to War.) Geisel had held deeply racist and anti-Japanese prejudices before and during the war, but his visit to Japan, with other events, caused a dramatic reversal in Geisel. He wrote Horton Hears a Who as an allegory. The book includes veiled references to the war and the U.S.' bombing of Hiroshima and Nagasaki like "When the black-bottomed birdie let go and we dropped, We landed so hard that our clocks have all stopped." Geisel also dedicated Horton Hears a Who to a Japanese friend, Nakamura. He commented in interviews that when one considers Japan's size as a country the theme becomes obvious, "A person's a person, no matter how small."
Shortly after the local performances of this play ended in our town, a dear family friend met with Crystal and me. They shared with us that they were trans and that they would be taking steps in the near future to live into their gender identity. Our friend had seen some of the beginning steps Crystal and I had taken to become affirming allies of the trans community, and she had decided to trust our family with her story and invite us to continue being part of her life. 
As we shared the news with our children, I knew my two eldest kids well enough to know their responses would be affirming and positive. It was my son, the youngest, who I was most curious about. As our friend shared with him as much of her story as was appropriate for his age, I could see him processing this new information. She was the first trans person he would ever know. After a moment, she asked what he thought. He reached up and took her hand. He looked into her face, said the new name she had just told him, and said, "A person's a person, no matter how small."
This week I want to talk about two values that are juxtaposed for us in Luke's gospel: justice and love. In the short film Journey to Liberation: The Legacy of Womanist Theology, which I watched last year, Dr. Emile M. Townes states, "When you start with an understanding that God loves everyone, justice isn't very far behind." This statement resonated so deeply for me that it brought tears to my eyes. 
Before I became an ally to trans people, and before all the fallout with our early followers, I had spent years speaking, writing, and teaching on the universal love of God for everyone! (See Finding the Father.) But one response I repeatedly heard during our transition as a ministry was people's inability to understand what made us shift from God's love to God's justice. I spent countless hours trying to help folks understand that love means justice! They aren't separate! One is the fruit of the other, and you can't genuinely have one without the other. As Cornel West famously stated, "Justice is what love looks like in public." 
What do we at RHM mean by the term justice?
Justice is distributive. Speaking of how the Hebrew scriptures define justice, John Dominic Crossan writes, "The primary meaning of 'justice' is not retributive, but distributive. To be just means to distribute everything fairly." (John Dominic Crossan, The Greatest Prayer: Rediscovering the Revolutionary Message of the Lord's Prayer, p. 2) 
If we believe in universal love then why wouldn't that belief lead us toward compassion, action, and ensuring a distributive justice for all?
Distributive justice is the outgrowth of Jesus' belief in a God that offers universal love.
"Consider the ravens: They do not sow or reap, they have no storeroom or barn; yet God feeds them. And how much more valuable you are than birds!" (Luke 12:24)
"Consider how the wild flowers grow. They do not labor or spin. Yet I tell you, not even Solomon in all his splendor was dressed like one of these. If that is how God clothes the grass of the field, which is here today, and tomorrow is thrown into the fire, how much more will he clothe you—you of little faith!" (Luke 12:27-28)
"[God] causes his sun to rise on the evil and the good, and sends rain on the righteous and the unrighteous." (Matthew 5:45)
Jesus' God universally loved even the ravens and lilies, therefore Jesus envisions God as also concerning Godself with distributive justice for us as well. For Jesus, God's love was at the root of God's radical vision for a world in which all had enough.
A God who indiscriminately loves is also a God who indiscriminately and justly sends rain and sunshine on the objects of that love. Jesus is standing firmly in his own Jewish tradition when he connects love and distributive justice. Consider the following passages from the Hebrew prophets where love and distributive justice are intrinsically connected.
"In love a throne will be established;
in faithfulness a man will sit on it—
one from the house of David—
one who in judging seeks justice
and speeds the cause of righteousness." (Isaiah 16:5, emphasis added.)
"But you must return to your God;
maintain love and justice,
and wait for your God always. (Hosea 12:6, emphasis added.)
Calling for distributive justice was a way in which the Hebrew prophets spoke truth to power.
"For I, the LORD, love justice;
I hate robbery and wrongdoing.
In my faithfulness I will reward my people 
and make an everlasting covenant with them." (Isaiah 61:8)
"Hate evil, love good;
maintain justice in the courts.
Perhaps the LORD God Almighty will have mercy
on the remnant of Joseph." (Amos 5:15)
"Learn to do right; seek justice.
Defend the oppressed." (Isaiah 1:17)
As we mentioned last week, it is this preoccupation with distributive justice that defines whether someone in the Hebrew culture "knew God."
"He defended the cause of the poor and needy,
and so all went well.
Is that not what it means to know me?"
declares the LORD (Jeremiah 22:16)
Jeremiah states that someone's picture of the Divine will inevitably work its way out in whether they defend the oppressed and vulnerable or whether they drive oppression, marginalization, and/or exploitation. According to Jeremiah, to know the Hebrew God accurately is to defend the vulnerable. Gustavo Gutierrez confirms this interpretation: 
"For the prophets this demand was inseparable from the denunciation of social injustice and from the vigorous assertion that God is known only by doing justice. (A Theology of Liberation: 15th Anniversary Edition, p. 134) 
Gutierrez also writes, "To know God is to work for justice. There is no other path to reach God." (Ibid., p. 156) 
The Hebrew sacred text is repeatedly concerned with a societal, distributive justice. See Exodus 21:2; Exodus 22:21-23; Exodus 22:25; Exodus 23:9; Exodus 23:11, Exodus 23:12; Leviticus 19:9-10; Leviticus 19:34; Leviticus 23:22; Leviticus 25:2-7; Leviticus 25:10; Leviticus 25:23; Leviticus 25:35-37; Leviticus 26:13; Leviticus 26:34-35; Deuteronomy 5:14; Deuteronomy 5:15; Deuteronomy 10:19; Deuteronomy 14:28-29; Deuteronomy 15:1-18; Deuteronomy 24:19-21; Deuteronomy 26:12; 2 Kings 23:35; Nehemiah 5:1-5; Job 24.2-12, 14; Isaiah 3:14; Isaiah 5:23; Isaiah 10:1-2; Jeremiah 5:27; Jeremiah 5:28; Jeremiah 6:12; Jeremiah 22:13-17; Ezekiel 22:29; Hosea 12:6-8; Amos 2.6-7; Amos 4:1; Amos 5:7; Amos 5:11-12; Amos 8:5-6; Micah 2:1-3; Micah 3:1-2; Micah 3:9-11; Micah 6:10-11; Micah 6.12; Habakkuk 2:5-6 . This tradition is carried on in the more Jewish portions of the New Testament texts, see Luke 6:24-25; Luke 12:13-21 ; Luke 16:19-31; Luke 18:18-26; James 2:5-9.
It makes perfect sense, then, that a Jewish prophet of the poor from Galilee who in the first century traversed the region teaching about a God who universally loved ravens, lilies, and all people, too, would live, teach, minister, protest, and be crucified in profound solidarity with those who were suffering from injustice in his society.
If we define politics as we did last week, as the distribution of resources and power, the gospel has real political implications that we must not hide or hide from. The portions of the New Testament believed to have been written by the Johannine community are the portions of the New Testament most preoccupied with defining God as "Love." They don't miss this connection between love and justice either:
"How can the love of God be in anyone who has material goods and sees a sibling in need and yet refuses help? . . . Let us love, not in word or speech, but in truth and action." (1 John 3:17-18)
I want to close this week with one more statement by Gutierrez that I believe it would be well for us to spend this coming week contemplating:
"This does not detract from the Gospel news; rather it enriches the political sphere. Moreover, the life and death of Jesus are no less evangelical because of their political connotations. His testimony and his message acquire this political dimension precisely because of the radicalness of their salvific character: to preach the universal love of the Father is inevitably to go against all injustice, privilege, oppression, or narrow nationalism. (A Theology of Liberation: 15th Anniversary Edition, p. 135, emphasis added).
Those who believe they genuinely possess an understanding of God's character should be the loudest in the room opposing the injustices of classism, racism, misogyny, patriarchy, bigotry toward and erasure of our LGBTQ siblings, and more. To believe in universal love is to work for a distributive, societal justice for those who are the objects of that universal love.
After all, a person's a person, no matter how small.
"Woe to you Pharisees, because you give God a tenth of your mint, rue, and all other kinds of garden herbs, but you neglect justice and the love of God." (Luke 11:42)
HeartGroup Application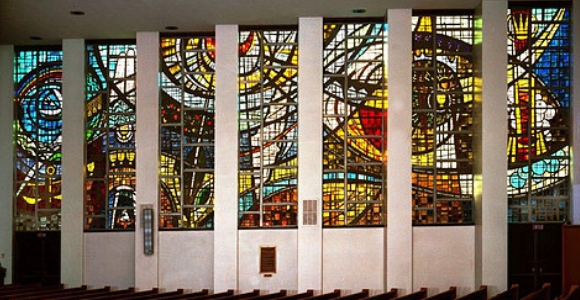 Last weekend, a deadly mass shooting occurred at Tree of Life * Or L'Simcha Congregation in Pittsburg, PA.  Eleven people were killed. Nine people were injured.  The Anti-Defamation League has stated that the shooting is the deadliest attack on the Jewish community in the history of the United States. For Renewed Heart Ministries response to this attack, see Tree of Life* Or L'Simcha Congregation.
Renewed Heart Ministries stands in solidarity with our Jewish friends, neighbors and loved ones as we condemn and oppose Anti-Semitism in all its varied forms. Our hearts are with the families of the victims and the survivors.  We at Renewed Heart Ministries choose the resistance of love rather than hate. We will continue to daily take up the work of engaging the intersection of faith, love, compassion and justice. We will continue educating followers of Jesus, especially, in regards to the role Christianity has played in harming the Jewish community as well as other communities who have also been marginalized and harmed by us. We will continue to work together alongside targeted communities to heal our world, reshaping it into a compassionate, just and safe home for all; or, as our Jewish friends say, "the work of Tikkun Olam."
This week, I want to invite all of our HeartGroups to take a moment and send the Tree of Life * Or L'Simcha Congregation a message of support or a prayer and to recommit to just action in you daily lives. 
Last Saturday's attack was connected to more than a thousand years of Christian anti-Semitism as well as to White supremacist murders of Black people and Sikh people and breaches of sacred space in Birmingham, in Charleston, at Pulse, and more. (See Rabbi Danya Ruttenberg's thread as well as Charleston to Tree of Life: White nationalism is a threat to us all ) My wife Crystal commented, "The truth is this country was built on the premise that some lives matter more than others. Racism has been woven into the very fabric of our existence. Othering is in our very foundation. We stole this country from it's native people and claimed it for our own, based on the idea that we were more worthy than they, calling them savages when we murdered and stripped them of everything. We brutally enslaved races of people and claimed we somehow deserved to own and abuse them based on nothing more than the pigment of our skin and the fact that we could overpower them. Now we are shocked when a racist leader barely scratches the surface and all of this vile evil rises to the surface. It has always existed. We have to be honest with our past if we are going to do better in the future."
Take a moment this weekend, and, as a HeartGroup, send this congregation a message of love and solidarity through this link: 
In Solidarity with the Tree of Life Synagogue, We Pray and We Pledge! 
This project was created by Auburn Seminary's Senior Fellows. A friend of mine who works at Auburn Seminary along with her colleagues will be collecting and delivering these prayers and notes of support.
Thanks for checking in with us this week.
Wherever you are, keep living in love, compassion, action and justice.  
Another world is possible.
I love each of you dearly.
I'll see you next week.