BY HERB MONTGOMERY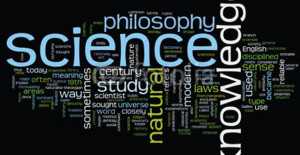 "Go out and train everyone you meet, far and near, in this way of life . . . instruct them in the practice of all I have [taught] you" (Matthew 28:17, 18-19, The Message, emphasis added).
Last week, we talked about one of the worldviews that informed the writers of the gospels. We learned about the traits of the ancient apocalyptic worldview and how it differs from the modern Christian focus on the end-times. This week, let's talk about another worldview that influences how we read the gospels: naturalism. It is important to understand how the beliefs that we take for granted in our time mirror and differ from the worldview of the Jesus of the gospels and the disciples who wrote about him.
What is Naturalism?
Naturalism seeks to explain what happens in this world by natural causes (natural laws) rather than appealing to supernatural explanations. In its purest form, it assumes that this world is a closed system, which means that nothing that isn't already a part of this world can be looked to as a cause to explain why something in this world is happening.
Not all naturalists are pure naturalists, however. Many people in the West would much rather look for a natural cause and cure for conditions like lupus than assume a person's lupus is caused by a supernatural demon and they should see the exorcist. They're not going to the doctor for prayer. They're going to the doctor for medicine. Yet many of these same naturalists are also theists and still accept the possibility of supernatural intervention. They still believe in the healing Jesus.
Naturalism in its purest form leaves a person with three options when it comes to a Divine being.
No God exists. (Atheism)
God exists but is disconnected from and uninvolved in this world. (Deism)
Nature is God (Pantheism)
The atheist, deist, and pantheist naturalists can also be referred to as metaphysical naturalists: they agree that the supernatural does not exist. But there are other naturalists, like the theists who seek natural medical explanations for illness, who are merely methodological naturalists: they prioritize natural causes, effects, and explanations for things that happen on this planet. Scientific research and discovery is possible whether one is a metaphysical naturalist or a methodological one. Many of my theist friends who are naturalists still maintain a belief in a personal God from whom these natural laws of cause and effect originated. And recent surveys of professional scientists have shown that more than half conduct their research and also believe in a higher power.
Strengths of Naturalism
Discovery of Actual Causation
Naturalism began with the ancient Greek philosophers' attempts to explain this world without appealing to "the gods." Naturalism as we know it today made its first significant inroads into Christianity during the 12th Century Renaissance thanks to Christian natural philosophers. It then picked up steam in the 16th Century where Christian scientists referred to the study of nature as the study of God's secondary causes. Galileo promoted naturalism during this time, and the approach allowed early scientists to discover some of the basic laws of nature.
Prevention and Cure
If one can discover and predict the causes of things that promote human suffering, then one can discover ways to prevent and/or cure human suffering as well. Over the last several centuries, scientific naturalism has significantly lessened human suffering and increased quality of life for the beneficiaries of its discoveries.
Deliverance from Superstition
Using a scientific basis, Christian naturalist scientists like Galileo began noticing the observable and measurable forces that have repeatable results on things in the world. They found causes for the things that were happening around them rather than appealing to the existence of devils or angels behind every bush and event.
This is significant on a religious level. As people began to discover natural reasons for their suffering through science, they lost fear of provoking the anger of the church's God and fear of varying from the teachings and explanations of church officials. The Black Death, for example, was not the result of God's wrath; it was the result of germs. Lightning strikes were not the sign of an angry God; they were the product of observable changes in the atmosphere.
Connectedness
Naturalists believe that all of the natural world is connected in a network of causes and effects. This connectedness we share with one another can lead to concern and care for others besides just ourselves or those like us. Ultimately naturalism has empowered human compassion with tangible methods and means to make a difference in the lives of those hurting.
Responsibility and Accountability
Naturalism may have more benefits than what I've listed here, but another that is meaningful to me is the emphasis on human responsibility for the things that happen on this planet: the worldview encourages people to embrace accountability toward each another and not excuse themselves by blaming supernatural forces. A pastor friend of mine who is deeply concerned with climate change also lives in the fundamentalist Bible-belt. Each time a natural disaster occurs, he is fond of saying, "When bad things happen, God gets blamed for things God didn't do. A devil gets blamed for things a devil didn't do. And people continue to not take responsibility for the things we are setting in motion."
Weakness of Naturalism
The naturalist worldview has some beautiful strengths and a few weaknesses as well.
Dependence on Rationalism
Science has no explanation for many of the things that happen on this planet. Although my metaphysical naturalist friends would be quick to say, "Science has no explanation, YET…", time will tell whether everything on this planet can truly be explained by only appealing to nature without accounting for the supernatural. We can't yet know.
Addiction to Explanations
While we can explain most things, we sometimes have a tendency to have to explain everything. Naturalism can produce an intolerance of mystery. I do agree that many mysteries need solving and some things that become more beautiful as they are explained. I also believe some things become less beautiful once their mystery is removed and they become explainable. Life must not only be explainable, it must also possess enough beauty and mystery that it's still worth living.
Meaninglessness, Absence of Compassion, Lack of Ethics
There are a number of popular Christian critiques of the naturalistic world view. First, some Christians say that naturalism produces a meaningless existence. I have found this to be untrue: instead life takes on new and different meanings. Second, some Christians say the naturalistic world view robs humanity of any compassion because it doesn't root service to humans in service to God. I have also found this to be untrue.  Human compassion results from our discovery of our connectedness. Naturalists and supernaturalists differ in the explanation of why we are connected.  Yet they agree with each other that we are all connected.  In many naturalists, that discovery has deepened their compassion and empowered them with the tools to make a difference in others' lives. Finally, some Christians warn that if the naturalistic world view is embraced it will produce a world devoid of ethics. I have yet to meet an amoral naturalist. Their ethics may have a different basis than an apocalypticist's, but it is unfair to say naturalism ultimately removes our ethics.
Jesus Followers and Naturalism
Although the writers of the early Jesus story were not naturalists, the Jesus we find in the story offered a wisdom teaching that I believe can be relevant even for contemporary naturalists today.
Notice what is said in our feature text this week, Matthew 28:17-19. Jesus invited his disciples to produce other Jesus followers. A Jesus follower is not someone who has embraced the worldview of the 1st Century people who first heard Jesus speak. What it meant to be a Jesus follower then was to be "trained" in a "way of life," in the "practice" of the ethics and values of the 1st Century, Jewish, revolutionary Jesus.  Many in that era embraced a Jewish Apocalyptic world view, yet they were not followers of Jesus. That worldview and discipleship were not the same thing. The question we must wrestle with today is whether someone must embrace a 1st Century Jewish apocalyptic worldview to follow Jesus in the 21st Century. And I don't believe they do.
The Jesus of the Jesus story offered alternative wisdom to the social norms of his own day. He valued every human being as a being of inestimable worth, and so he contrasted with the way the culture used purity codes to marginalize some of the people. He taught within his context, and his teachings had a political dimension. Jesus opposed arranging human society according to domination systems. He challenged the Roman domination system and its religious legitimization in the Jewish temple at that time, especially among the priesthood and some of the Jewish leaders. (We can gain much from paying attention to the religious legitimization of political domination in our own time and culture. For more on this aspect of Jesus' teachings, please see Borg's and Crossan's The Last Week: What the Gospels Really Teach About Jesus' Final Days in Jerusalem)
In addition, Jesus taught nonviolent noncooperation and nonviolent confrontation in response to unjust domination systems. This nonviolence can be tested, observed, and seen to have tangible and repeatable results in the lives of those such as Gandhi and Dr. Martin Luther King Jr. Jesus' teachings had an economic dimension that called to account systems that produce poverty. He offered a preferential option for the poor in our societies, and his stories, like the good Samaritan and the prodigal son, called his audience to look at themselves and others in a different way.
Jesus made original contributions for his own place and time within Jewish culture. He was offering a transformative and restorative justice for all based on a universal and non-discriminatory love for all.
As we said last week, since the 4th Century, Christianity has transitioned away from Earth and begun focusing on how people might enter a post-mortem heaven. This focus was not the focus of the early Jesus' community. Jesus offered the people teachings on matters directly related to this world, not another. And although the Jesus in the story spoke of supernatural entities, his teachings primarily offer a set of values and ethics that we can test to discern whether they help us find The Way to a safer more compassionate world for us all. As he taught, we can "know by their fruit" whether they have value.
A naturalistic worldview is common in our time. It may remodel our cosmology, and it may adjust our understanding of history, yet I do not believe it requires us to remove our sense of a Heart at the center of the Universe or relegate the 1st Century Jesus to irrelevance.
Science and Jesus can be good neighbors to each other! Again, there is not one Jesus follower I know today who subscribes to a purely apocalyptic or a purely naturalist worldview. We subscribe to a hybrid of both, and I believe there is room in the human family for us all. As we learn to listen to each other, even with our differences, we will together find our way to Jesus' safer, more compassionate world. (Those of you who are further down the naturalist spectrum than me and are curious to see ways that other naturalists embrace Jesus: check out these four articles—Christian naturalism is possible: Naturalistic Christianity 101, Christian Naturalism, A Christian Naturalism: Developing the Thinking of Gordon Kaufman, and Christianity Without Religion.)
I'll close this week with a statement by Arthur G Broadhurst, a Christian naturalist:
"Once we get beyond the mythological language [in the gospels], it is clear that the disciples had a life-transforming experience that resulted in a re-ordering of their priorities toward a new way of thinking… and led to their commitment to carry on with Jesus' teachings… [Being] a Christian does not require a simultaneous belief in gods or theological propositions, in magic or superstition… Anyone who claims to be a follower of Jesus should be seen standing with the weak against the powerful and the rich, feeding the hungry, comforting the sick, bandaging the wounded, holding the hand of a child, standing with the oppressed against the oppressor. It means humility rather than arrogance and pride. It means becoming fully human."
HeartGroup Application
This week we are learning to listen to those who may see things differently than we do. HeartGroups are intended to help us experience what Jesus modeled at his own shared table.
Chogyam Trungpa Rinpoche once wrote, "Some people live closely guarded lives, fearful of encountering someone or something that might shatter their insecure spiritual foundation. This attitude, however, is not the fault of religion but of their own limited understanding."
The beauty of Jesus' shared table is that it enables us to begin integrating various and diverse perspectives into a meaningful and consistent whole, each of us discovering our own blind spots as we chose to listen to another. Jesus is calling us to choose love for one another over the fear of one another.
This week, take Matthew chapters 5-7 and list the teachings of Jesus there that you find meaningful and maybe even challenging for you personally.
List the teachings you have questions about or don't readily understand.
Present both lists to your HeartGroup and then invite anyone who is willing to share from their own perspectives what the teachings in your second list may mean.
I've witnessed some amazingly beautiful moments emerge from members of a diverse group following these three simple steps. The purpose is not for everyone to see everything the same. These are moments for us to practice listening: difference is inevitable but division is optional.
Till the only world that remains is Jesus' safe and compassionate world where Love reigns.
I love each of you, and I'll see you next week.