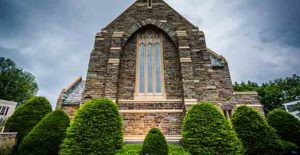 Both the positive and negative implications.
by Herb Montgomery
"Whoever takes you in takes me in, and whoever takes me in takes in the one who sent me." (Q 10:16)
Companion Texts:
Matthew 10:40-42: "Anyone who welcomes you welcomes me, and anyone who welcomes me welcomes the one who sent me. Whoever welcomes a prophet as a prophet will receive a prophet's reward, and whoever welcomes a righteous person as a righteous person will receive a righteous person's reward. And if anyone gives even a cup of cold water to one of these little ones who is my disciple, truly I tell you, that person will certainly not lose their reward."
Luke 10:16: "Whoever listens to you listens to me; whoever rejects you rejects me*; but whoever rejects me rejects him who sent me."
Since the 11th Century (1094 C.E. to be exact), thanks to Anselm of Canterbury, some Christians have thought that Jesus's death was a vicarious substitution that satisfied something in God that needs us to die. The seeds of Anselm's views existed before him, and his views were further developed by Calvin and Luther, but Anselm was the first to systematize this way of "believing in" Jesus and not just "believing" him.
This week, Jesus' saying from Q describes a different kind of vicarious substitution. Jesus isn't standing in for you: you are standing in for Jesus! Jesus was so committed to this idea that he taught his disciples that the way a village responded to the community Jesus sent out was a response not just to them but to Jesus as well.
Oppressive History of Christendom
When we look back at what we have been seeing this year in Sayings Gospel Q, it seems clear to me that the version of Christianity I was raised in and Jesus could not be more different. Religion, including Christianity, is so often employed to offer security rather than what is true.
And because of the way we Christians have acted, great swaths of the human populous immediately shut down any time we even mention the name "Jesus."
Whomever received the people Jesus sent into the world received Jesus, and also, whomever, in the two thousand year since, witnesses racism, exploitative wealth, sexism, homophobia, colonialism, violence, or any form of oppression by Jesus' followers witnesses it being done by "Jesus."
For many, only when they discover for themselves the Jesus we are seeing in Sayings Gospel Q do they realize there is a Jesus that's radically different than the Jesus they encountered in the religion that formed around him.
This discovery is an ongoing process for South Americans, Africans, African Americans, Women, Transgender people, and those who are gay, lesbian, bisexual, or questioning. In those encounters, Jesus of Nazareth is often reclaimed. That looks very different than how we originally presented Jesus to them.
There is a difference between how those with power and resources present Jesus and how those on the fringes and the underside of our societies experience him. That difference must not be dismissed.
Continuing Need for Rediscovering the Jesus of the Disinherited
Today, I often meet folks who resonate with what I believe Jesus taught. They subscribe to inclusivity, nondiscrimination, nonviolence, interdependence, and radical resource-sharing as their way of life. They see the ugliness of many of Christianity's various forms. And as soon as I mention Jesus or they find out that I teach the Bible, the walls between us immediately go up.
I long to be able to help people see a Jesus who is not just for the religious, but for the non-religious too. Because Jesus has been so abused, part of reclaiming Jesus is simply agreeing on the set of values and ethics attributed to him in the gospels.
This love for a set of values, the same values taught by Jesus, in combination with a low tolerance for any mention of Jesus is the fruit of the dynamic that the author of Matthew's gospel saw in his own day. For a millennia or two, those who've called Jesus "Lord" have not "done" or "practiced" Jesus' actual teachings (see Matthew 7:21-24).
This is the inverse of the reality in this week's saying: the community formed around Jesus and Jesus himself are so connected with each other that what happens to one also happens to the other, and what happens to Jesus' followers happens to him.
Positive Connection
There's also a positive side to the connection between Jesus and the Jesus community that we read in this week's saying. When we are promoting the teachings of Jesus, and people respond, it is not only us that they're responding to. They're also responding to Jesus!
The early Jesus community talked about "the kingdom" or the "empire of God." More contemporary folks who have uncovered its egalitarian quality have referred to it as the beloved community. Whatever we call it, we are a part of something that includes us and is also much bigger than our individual efforts. As with all power, whether isolated in one individual or shared by all alike, power can be used for great evil or great good.
This week, let's use our community power for good, using our choices to put on display the beauty of a world transformed by Jesus' teachings, teachings that include non-discrimination, inclusivity, egalitarianism, nonviolence, social justice, love, healing, and more in our present world today.
Remember that when we choose these teachings, when we embrace and practice them, not just as individuals but also as communities centered around these values and the value of listening to the most vulnerable, we too are listening to and embracing Jesus. Those who resonate with these values and choose to join us, they too embrace Jesus as they embrace us. This is about becoming a part of what has the potential to heal our world. What Jesus taught can heal the world we are living, moving, and breathing in today.
As we press together this week, as our relationships with each other continue to reflect the values and teachings we have been looking at this year, others will take notice. They may never say a special prayer. They may never become more "religious" than they presently are, and may never join an organization. But if in their hearts and lives, they embrace the beauty of the universal values that the Jewish Jesus also taught, and they strive within community to apply those values in their own context, much more has taken place than what institutional, religious, and too often surface judgments can see. This is a beautiful change, much more substantive than what it means for many today to simply take on the name "Christian."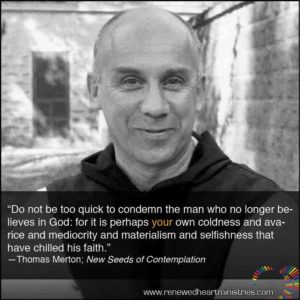 Because of the classism, sexism, racism, and heterosexism that has become associated with the name of Jesus, some people may never be comfortable referring to themselves as a "Jesus-follower," either.  I understand.  I, too, wrestle with this. I continually want to disassociate from rather than own my own complicity in injustice. Yet if a person embraces the values we have discussed, for example, methods of nonviolent conflict resolution, voluntary wealth redistribution, mutual aid, and anti-kyriarchical sharing of community power and resources, that's what Jesus was trying to encourage within his own society as well.
I can't help but believe that the historical Jesus understood that it was never so much about him as it was about what he taught: the beloved, humanity-affirming community. As his followers went out, sharing the values they had discovered through this Jewish teacher, what people responded to and embraced was a path, a set of values and ethics, informed by the stories of the most vulnerable. It was, in the end, a choice to embrace the risk of what it takes to heal our world. So this week, let's contemplate both the negative and the positive implications of what it means in our day and multiple contexts to hear the following words:
 Whoever takes you in takes me in, and whoever takes me in takes in the one who sent me. (Q 10:16)
HeartGroup Application
This week, go back through this year's eSights and pick a value or principle that we have found in Gospel Sayings Q.
Discuss how this principle was applied in a 1st Century Jewish context under Roman oppression.
Discuss possible applications of this same principle today, and choose one of those applications to lean into together. Begin to put it practice.
Thank you so much for joining us for another week.
Keep living in love, wherever this may find you, together, making the world a safer, more compassionate, more just home for us all.
Till the only world that remains is a world where only love reigns. I love each of you, dearly. I'll see you next week.
*There is a qualification that must be made with this passage in Luke. Just because someone is rejecting you does not always mean they are rejecting Jesus. At times, that may be true, but at other times it might be your presentation of Jesus that people are actually rejecting, even if you may be claiming Jesus' name all the while.