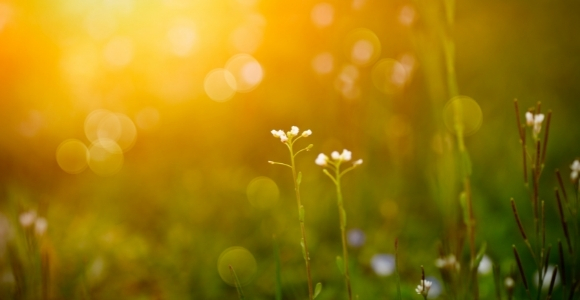 Herb Montgomery | August 20, 2021
---
"Love and justice are connected in the gospels. Proclaiming love, specifically a universal love of which everyone is the object, and embracing the directive to practice that love for every one of our neighbors, will necessarily move us to make sure every person around us has what they need to thrive. We won't focus only on ourselves individually, but also account for others within our collective communities, too."
---
Our reading this week is from the gospel of John.
Whoever eats my flesh and drinks my blood remains in me, and I in them. Just as the living Father sent me and I live because of the Father, so the one who feeds on me will live because of me. This is the bread that came down from heaven. Your ancestors ate manna and died, but whoever feeds on this bread will live forever." He said this while teaching in the synagogue in Capernaum. On hearing it, many of his disciples said, "This is a hard teaching. Who can accept it?" Aware that his disciples were grumbling about this, Jesus said to them, "Does this offend you? Then what if you see the Son of Man ascend to where he was before! The Spirit gives life; the flesh counts for nothing. The words I have spoken to you—they are full of the Spirit and life. Yet there are some of you who do not believe." For Jesus had known from the beginning which of them did not believe and who would betray him. He went on to say, "This is why I told you that no one can come to me unless the Father has enabled them." From this time many of his disciples turned back and no longer followed him. "You do not want to leave too, do you?" Jesus asked the Twelve. Simon Peter answered him, "Lord, to whom shall we go? You have the words of eternal life. We have come to believe and to know that you are the Holy One of God." (John 6:56-69)
There is a lot to unpack this in this week's reading. This passage starts Jesus' command to eat his flesh and drink his blood. The original audience would have immediately recognized this as a metaphor and not meant to be taken literally. Nonetheless, as we discussed last week, it is very hard to imagine a 1st Century Jewish male, deeply cultured in the teachings of Torah, using this kind language even metaphorically. And even the text itself recognizes this language is problematic on the lips of a Jewish teacher:
"On hearing it, many of his disciples said, 'This is a hard teaching. Who can accept it?'"
The author recognizes the problem that this language creates for its Jewish audience and seems to be trying to get out in front of it by highlighting the tension in the story itself: "From this time many of his disciples turned back and no longer followed him."
This passage also includes the early Gnostic and Pauline view of the world as divided between the spirit and the flesh. Christianity has a long history of harmfully categorizing things of "the flesh" as evil and things of the "spirit" as good. (For an excellent telling of this history I would recommend reading, Saving Paradise: How Christianity Traded Love of This World for Crucifixion and Empire by Brock and Parker.)
The Jesus of the synoptic gospels (Matthew, Mark, and Luke) does not draw the deep distinction between the spirit and the flesh that's described in the gospel of John or in Paul's works. In the synoptic gospels, we see a very fleshly Jesus who is deeply concerned with what negatively impacts people's material, concrete well-being. His response to suffering is not to focus on the spirit but to liberate humanity from whatever oppresses people in their "flesh." The Jesus of these gospels is very enfleshed.
What I do appreciate about this week's passage in John is that its author keeps defining "spirit" for Jesus followers in terms of the "words" of Jesus. Jesus' words "are spirit and life." Simon Peter also affirms that Jesus has the words of life in the story when he says, "Lord, to whom shall we go? You have the words of eternal life" (emphasis added).
He's pointing to he words of Jesus—his teachings, his message. In our context today, it's difficult to understand the distinction between "flesh" and "spirit, even if John's original audience understood it. But defining whatever is meant by "spirit" as focused on the words or teachings of Jesus—this I can begin to get my head around. Perhaps it's easier for you to understand as well.
The teachings of Jesus bring to my mind Matthew's Sermon on the Mount, which the author of the gospel of John does not mention, and the economic justice found throughout the entire gospel of Luke. In Mark, the teachings of Jesus repeatedly challenge the political status quo through stories full of political symbols and meaning. And even in John, the teachings of Jesus emphasize the importance of love more than any of the synoptics.
Consider the following passages:
So in everything, do to others what you would have them do to you, for this sums up the Law and the Prophets. (Matthew 7:12 cf. Luke 6:31)
And the second is like it: 'Love your neighbor as yourself.' (Matthew 22:39)
To love your neighbor as yourself is more important than all burnt offerings and sacrifices. (Mark 12:33)
He answered, 'Love the Lord your God with all your heart and with all your soul and with all your strength and with all your mind'; and, 'Love your neighbor as yourself.' 'You have answered correctly,' Jesus replied, 'Do this and you will live.' (Luke 10:27-28)
"A new command I give you: Love one another. As I have loved you, so you must love one another. By this everyone will know that you are my disciples, if you love one another." (John 13:34-35)
These are the words/teachings that are life, two thousand years ago and today. Love is not only named in the gospels as an ethic of life, but it is also defined in the gospels. John emphases love more than the other canonical gospels and yet the synoptic gospels are still needed to define what that love looks like publicly: as Cornel West often says, justice is what love looks like in public. Matthew and Luke can be interpreted to teach this:
"Here is my servant whom I have chosen,
the one I love, in whom I delight;
I will put my Spirit on him,
and he will proclaim justice to the nations. (Matthew 12:18, emphasis added.)
"You neglect justice and the love of God." (Luke 11:42)
Love and justice are connected in the gospels. Proclaiming love, specifically a universal love of which everyone is the object, and embracing the directive to practice that love for every one of our neighbors, will necessarily move us to make sure every person around us has what they need to thrive. We won't focus only on ourselves individually, but also account for others within our collective communities, too. That is social justice. We at RHM sometimes call it making our world a safe, compassionate, just home for everyone. Yet whether you call it social justice, or politics, or economics, or whatever, in the end what we are talking about is love and treating others the way oneself would like to be treated.
Anything less isn't love, no matter how "Christian" the language for it. As Jesus followers, our words of love must be accompanied by actions of justice. We say something about this every week: Choose compassion. Take action. Work toward justice. This is how we define living in the way of love repeated in each version of the Jesus story we hold sacred.
Love and justice.
These are spirit.
These are life.
HeartGroup Application
1. Share something that spoke to you from this week's eSight/Podcast episode with your HeartGroup.
2. Many of us are feeling deeply concerned with the events in Afghanistan this week. Here are a few organizations that are providing ways for those who are moved to take action to do so:
No One Left Behind
International Refugee Assistance Project
Women For Afghan Women
https://womenforafghanwomen.org/afghanistan/
Lutheran Immigration And Refugee Service
International Rescue Committee
Global Giving
WorldHelp
Child Foundation
https://www.childfoundation.org/
3.  What can you do this week, big or small, to continue setting in motion the work of shaping our world into a safe, compassionate, just home for everyone?
Thanks for checking in with us, today.
Right where you are, keep living in love, choosing compassion, taking action, and working toward justice.
I love each of you dearly,
I'll see you next week
---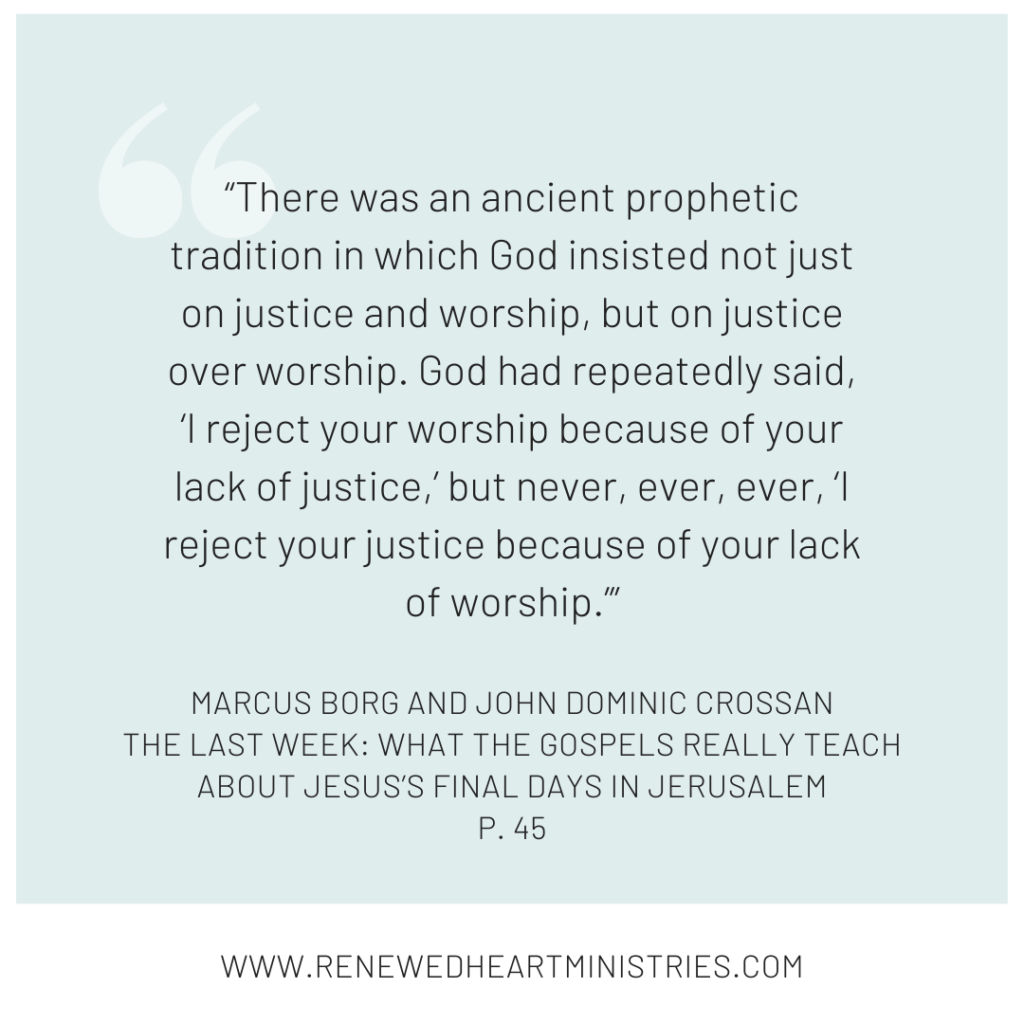 ---

Renewed Heart Ministries is a nonprofit organization working for a world of love and justice.
We need your support to offer the kind of resources RHM provides.
Helping people find the intersection between their faith, compassion, and justice is work that continues to prove deeply needed.
Please consider making a donation to support Renewed Heart Ministries' work, today.
You can donate online by clicking here.
Or you can make a donation by mail at:
Renewed Heart Ministries
PO Box 1211
Lewisburg, WV 24901
And to those of you out there who already are supporting this ministry, we want to say thank you.  We continue being a voice for change because of you.