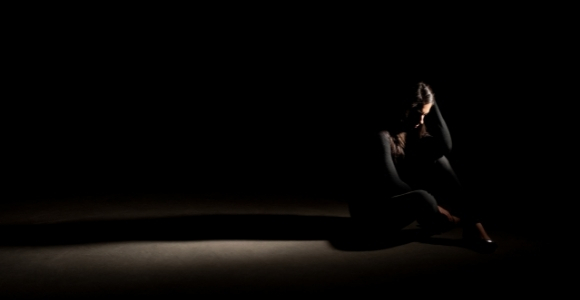 Herb Montgomery | June 25, 2021
---
"This is what liberation theologians refer to as a preferential option. The word preferential means a preference or partiality and implies favor or privilege. The word option does not mean that the preference is optional, but rather implies a choice between multiple possibilities. In other words, a preferential option means a deliberate choice among many possibilities and the choice to prefer those whom the present system marginalizes or makes vulnerable to harm."
---
Our reading this week is from the gospel of Mark.
When Jesus had crossed again in the boat to the other side, a great crowd gathered around him; and he was by the sea. Then one of the leaders of the synagogue named Jairus came and, when he saw him, fell at his feet and begged him repeatedly, "My little daughter is at the point of death. Come and lay your hands on her, so that she may be made well, and live." So he went with him.
And a large crowd followed him and pressed in on him. Now there was a woman who had been suffering from hemorrhages for twelve years. She had endured much under many physicians, and had spent all that she had; and she was no better, but rather grew worse. She had heard about Jesus, and came up behind him in the crowd and touched his cloak, for she said, "If I but touch his clothes, I will be made well." Immediately her hemorrhage stopped; and she felt in her body that she was healed of her disease. Immediately aware that power had gone forth from him, Jesus turned about in the crowd and said, "Who touched my clothes?" And his disciples said to him, "You see the crowd pressing in on you; how can you say, 'Who touched me?'" He looked all around to see who had done it. But the woman, knowing what had happened to her, came in fear and trembling, fell down before him, and told him the whole truth. He said to her, "Daughter, your faith has made you well; go in peace, and be healed of your disease."
While he was still speaking, some people came from the leader's house to say, "Your daughter is dead. Why trouble the teacher any further?" But overhearing what they said, Jesus said to the leader of the synagogue, "Do not fear, only believe." He allowed no one to follow him except Peter, James, and John, the brother of James. When they came to the house of the leader of the synagogue, he saw a commotion, people weeping and wailing loudly. When he had entered, he said to them, "Why do you make a commotion and weep? The child is not dead but sleeping." And they laughed at him. Then he put them all outside, and took the child's father and mother and those who were with him, and went in where the child was. He took her by the hand and said to her, "Talitha cum," which means, "Little girl, get up!" And immediately the girl got up and began to walk about (she was twelve years of age). At this they were overcome with amazement. He strictly ordered them that no one should know this, and told them to give her something to eat. (Mark 5:21-43)
The story of Jairus' daughter and I have history. Over twenty years ago now, between our elder daughter and our younger daughter, Crystal and I went through the horrible experience of having two still births back-to-back. During this chapter of our lives, we were both pretty fundamentalist, and the story of Jairus' daughter, especially the phrase talitha cum, held special meaning for us.
Today, this story is meaningful to me for different reasons. As is typical in the gospel of Mark, our reading this week includes one story interrupted by another. Mark repeatedly uses the narrative technique of interrupting one story with a secondary one. The first story envelopes a second story to direct listeners' focus and understanding of both.
We are meant to compare these two stories, giving both stories space to explain the other. One hint of this is their parallelism: Jairus' daughter is 12 years old and the woman with the vaginal hemorrhage has suffered for 12 years as well.
The contrasting social locations of these recipients of Jesus' work is one of the most consequential comparisons for our justice work today. We'll discuss more in a moment which social location is centered.
There is so much to address in both of these stories. Worth exploring in our limited time this week is the woman's willingness to violate the letter of the Torah and her community's taboos about uncleanliness and touching those considered unclean. By violating those rules, she arrives at the life-giving spirit and intention of the Torah according to her interpretation. Imagine how the woman in this story had to wrestle with the Torah's commands to find the courage to reach out and touch even the hem of Jesus' garment.
"When a woman has her regular flow of blood, the impurity of her monthly period will last seven days, and anyone who touches her will be unclean till evening. Anything she lies on during her period will be unclean, and anything she sits on will be unclean. Anyone who touches her bed will be unclean; they must wash their clothes and bathe with water, and they will be unclean till evening. Anyone who touches anything she sits on will be unclean; they must wash their clothes and bathe with water, and they will be unclean till evening. Whether it is the bed or anything she was sitting on, when anyone touches it, they will be unclean till evening. If a man has sexual relations with her and her monthly flow touches him, he will be unclean for seven days; any bed he lies on will be unclean. When a woman has a discharge of blood for many days at a time other than her monthly period or has a discharge that continues beyond her period, she will be unclean as long as she has the discharge, just as in the days of her period. (Leviticus 15:19-25)
In the longest of the Dead Sea Scrolls, the Temple Scroll, we read of special places, quarantine spaces, that were to be kept outside the city and its population for lepers, those with skin diseases, those "afflicted with discharge," menstruating women, and women giving birth (see Johann Maier, The Temple Scroll: An Introduction, Translation, and Commentary, p. 14).
This passage from Leviticus, the social taboos for those considered unclean, and restricting those considered unclean to areas designated for quarantine away from the rest of the community might also explain why she was so reluctant to come forward in the story. She feared reprisal for the violation of even being in a crowd bumping into each other, much less touching Jesus too.
This leads me back to the subject of social location and the tension we find in this narrative between the stories of Jairus' daughter and the woman sick for 12 years. Not all teachings are universal. Today, some things are acceptable for those in marginalized social locations but not acceptable or even offensive if practiced by those who are more centered or socially privileged. There are things women can say and do that men should not. There are actions appropriate for Black communities and other communities of color that are not acceptable for White people. During Pride month, for example, there are some actions that straight people should not do because they would be appropriative. Social location matters.
When we read this week's narrative, we typically contrast the social locations of Jairus, a named synagogue leader, and this nameless woman who, because of her condition, is meant to live her life in quarantine and exiled from the rest of the community, including her family.
But the story actually prioritizes and centers this marginalized woman over the named, male, synagogue leader.
This is what liberation theologians refer to as a preferential option. The word preferential means a preference or partiality and implies favor or privilege. The word option does not mean that the preference is optional, but rather implies a choice between multiple possibilities. In other words, a preferential option means a deliberate choice among many possibilities and the choice to prefer those whom the present system marginalizes or makes vulnerable to harm.
In this story, Jesus practices a preferential option for someone his society is excluding, and he deliberately chooses to prioritize her over someone his society shows great preference for. The fact that the male synagogue leader gets a name in this story while the woman remains nameless is a hint.
Consider the playground teeter-totter for a moment. When one side is lifted up higher than the other, placing the same equal force on both ends of the board would result in no change whatsoever. For the board to balance, one side must receive the upward force or pressure while the other side is left alone.
In the same way, in a hospital, more critical cases are prioritized over less critical ones, and not because some lives are more valuable than others but because some lives are in danger of greater threat. This is exactly the reality missed by those who respond to Black Lives Matter with "All Lives Matter." It's because all lives matter that Black lives matter. Black lives are under greater threat in our present system and therefore, Jesus followers especially should practice a preferential option for Black lives.
The practice of a preferential option is also at the heart of the reparations debate, which received media attention this spring around the anniversary of the Tulsa Massacre. Tulsa was not an isolated event. All throughout this country, systems and individuals who practice a preferential option for Whiteness have stolen generational wealth from Black communities. For equity to be reestablished and for distributive justice to be achieved, we must now practice a preferential option for those whose material wealth has been stolen.
In the game of Monopoly, you can't give one player an advantage and then halfway through the game say preferential options are now unfair so no one gets any special treatment. That would leave the original preferential treatment in place. No, a preferential option must benefit those who've been disenfranchised until each person can experience an equitable chance in the game. Only then will both sides of the table be playing with the same rules.
Pride month is another example. The LGBTQ community has been shamed into hiding, denied basic human rights of employment, housing, and basic accommodations, and so during Pride month people can reject that shame and heterosexists' attempts to label them as "less than." Pride is not, as some Christians say, a rejection of humility. Pride for the LGBTQ community rejects being labelled as of less worth than others. Those who are falsely claiming that we should also have a "straight pride" month ignore the fact that we already have twelve months in a year when straight people are prioritized and told that they belong. As an LGBTQ friend of mine says, "LGBTQ Pride is the opposite of shame, not the opposite of humility."
What this story doesn't address is the way that Jairus' daughter remains subsumed by him and his social location. A good question for us to wrestle with today is what is the right preferential option for Jairus' daughter, the actual patient? Does she have to pay for the social status of her father? In the end, Jairus' daughter also receives healing. In the end, both parties receive what they need. But to arrive there, Jesus chose a preferential option for a nameless woman forced to live on the outside of her community, over prioritizing the named leader that typically would have received the priority over others.
Who is the Jesus story calling you to practice a preferential option for this week?
HeartGroup Application
1. Share something that spoke to you from this week's eSight/Podcast episode with your HeartGroup.
2. Who is the Jesus story calling you to practice a preferential option for this week? Share with your group.
3.  What can you do this week, big or small, to continue setting in motion the work of shaping our world into a safe, compassionate, just home for everyone?
Thanks for checking in with us, today.
Right where you are, keep living in love, choosing compassion, taking action, and working toward justice.
I love each of you dearly,
I'll see you next week
---