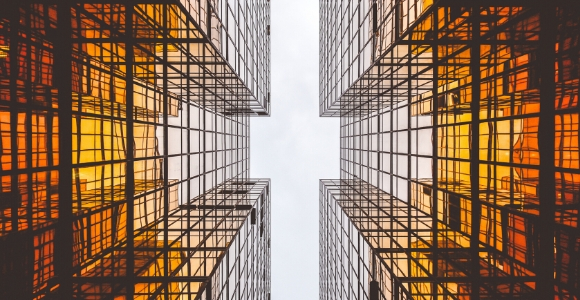 ---
"Today, many of us are seeing our society being pushed to yet another breaking point. Blessed are the ones calling for change now. Blessed are the ones modeling a compassionate new world. Blessed are the ones shaping a world that is just and safe for all, inclusive of those vulnerable now. Blessed are the ones pointing the way to healing, personal and private as well as public and systemic."
---
In Luke's gospel, we read,
"Jerusalem, Jerusalem, the city that kills the prophets and stones those who are sent to it! How often have I desired to gather your children together as a hen gathers her brood under her wings, and you were not willing! See, your house is left to you. And I tell you, you will not see me until the time comes when you say, "Blessed is the one who comes in the name of the Lord." —Jesus (Luke 13:34-35)
Christians have long interpreted this week's passage in deeply antisemitic. But this passage is not a critique of Judaism or Jewish people. It explicitly refers to a "city." It is a civic critique, not a religious one.
There was no such thing as a separation of "church" and "state" when this passage was written. But Jesus is not complaining about Judaism, his own religion. His complaint is about the power brokers, economic elites, and those privileged in the temple-state based in Jerusalem who resisted his distributive justice teachings as well as those in the Torah and from the Hebrew prophets. The text is not anti-Jewish. It's opposed to the exploitation of the poor.
Jesus himself was a Jew. He was never a Christian. And although Luke's gospel was written by Christians, we do not have to interpret this passage in an anti-Jewish way. Jesus was one of many voices within Judaism calling for a return to the economic justice teachings of the Torah (see Deuteronomy 15). Any society, Jewish or not, produces tension when systemic injustice is designed to benefit a few at the top of society at the expense of the masses on the margins and undersides of that society. The passage could today just as easily say "America, America, the country that kills the prophets and stones those who are sent to it!"
This is a passage that implies repentance. The Hebrew word for repentance is teshuvah. Teshuvah suggests "turning"—a turning from one path to an alternative. Jesus was calling those in control of his own society to repent, to turn from their economic violence against the poor toward a path of distributive justice. The verb form of teshuvah is shuv, which means to return. Originally it suggested returning to God from exile," to go from the place of alienation and separation back to God. It meant a return from the path of destruction and the way of violence to God and God's path of life, the way of peace. In Jesus' world, it would mean returning to the Torah's economic teachings. The rich were to be taxed and their taxes and gains distributed back to the poor. Debts were to be canceled, and poverty eliminated.
"At the end of every three years, bring all the tithes of that year's produce and store it in your towns, so that the Levites (who have no allotment or inheritance of their own) and the foreigners, the fatherless and the widows who live in your towns may come and eat and be satisfied, and so that the LORD your God may bless you in all the work of your hands. At the end of every seven years you must cancel debts. This is how it is to be done: Every creditor shall cancel any loan they have made to a fellow Israelite. They shall not require payment from anyone among their own people, because the LORD'S time for canceling debts has been proclaimed. You may require payment from a foreigner, but you must cancel any debt your fellow Israelite owes you. However, there need be no poor people among you, for in the land the LORD your God is giving you to possess as your inheritance, he will richly bless you, if only you fully obey the LORD your God and are careful to follow all these commands I am giving you today." (Deuteronomy 14:28-15:5, emphasis added)
Repenting, in the Jesus story, meant leaving the path of economic exploitation and "returning" to a path toward a world where no one had too much while others didn't have enough.
Today, capitalism has a long history of straining its inherent contradictions to the breaking point and causing a social and economic crisis. Could we be on the edge of another such moment now in the U.S. as a result of the response to the current pandemic? We have more people in the U.S. unemployed than we had during the Great Depression. What might Jesus' economic teachings offer us right now?
Gather Your Children Together
Like the Hebrew prophets of the poor, Luke's Jesus confronts the state's exploitation of the poor (see Luke 20:47; 21:2) with imagery that expresses the call for justice. The image in Luke is that of a mother hen gathering her chicks under her wings in the presence of a predator. This image could represent Jesus' desire to protect the poor from the predatory economic practices in his society. By the late 60s CE, the poor of Judea had had enough of their exploitation and they rose up. They overtook the temple state in Jerusalem, burned the debt records, and then expanded their uprising to oppose Roman oppression as well. The Jewish-Roman war, which ended in 69 C.E., did not end well. Rome responded to the uprising by razing the Jerusalem temple to the ground in 70 C.E. The only response more excessive in the Judean province was Rome's response to the Bar Kokhba revolt (132-136 C.E.) when Rome genocidally depopulated Judean communities in that region and forbade surviving Jews from ever entering Jerusalem again.
How fitting that Jesus would take up the image of a mother hen covering her baby chicks with her wings, protecting them from the circling predatory eagle in the sky above. It was a very fitting description: Rome's symbol was the eagle.
Today, many of us are seeing our society being pushed to yet another breaking point. Blessed are the ones calling for change now. Blessed are the ones modeling a compassionate new world. Blessed are the ones shaping a world that is just and safe for all, inclusive of those vulnerable now. Blessed are the ones pointing the way to healing, personal and private as well as public and systemic.
I recently learned of a youth-led campaign here in West Virginia in response to the pandemic. The Youth Mutual Aid Fund is a partnership between the Stay Together Appalachian Youth Project (The STAY Project) and The Kentucky Student Environmental Coalition (KSEC). West Virginian and Appalachian communities have a long history of pulling together to support one another during tough times. As someone who sees mutual aid as a central teaching in the Jesus stories, the Youth Mutual Aid Fund immediately caught my attention. One of their catch phases is. "Modeling the new world, building the world we want to live in."
How can we model the new world? How do you want to begin building the kind of world you want to live in?
Disproportionate Impact
I learned about what STAY and KSEC were doing the same day I read about how "COVID-19 tore through a black Baptist church community in WV. Nobody said a word about it." It cannot be stated enough that although we are all affected by this pandemic we are not all affected equally. COVID-19 is amplifying already present injustices in our social system. An economic system that plunges some communities into ways of surviving and working that make them vulnerable to certain diseases only makes them more vulnerable to COVID-19. This pandemic is disproportionally impacting Black communities and communities of color.
We can, and must do better.
The phrase in our above passage, "How often have I desired to gather your children together as a hen gathers her brood under her wings, and you were not willing" can take on new significance in our context.
Will the power brokers and economic elites be any more open to more equity as we witness a massive loss of life? Or will we keep capitalism going at the cost of human life? All human life is precious. On the one hand, we have a massive loss of life because of the virus. On the other, we have a massive loss of life because of our fragile economic system. Millions are unemployed and hungry. There must be another path!
Will those who have long benefitted from the present system be any more open to structural, systemic changes today than they have been in the past? Again, that phrase haunts me, "How often have I desired to gather your children together as a hen gathers her brood under her wings, and you were not willing."
I see so many helpers right now. I also see structural, systemic inequities that need to be changed. What are you seeing? Again, how can you, this coming week, model the new world? How do you want to begin building the world you want to live in?
HeartGroup Application
We have the ability to slow the spread of COVID-19 if we act together. In moments like these, we affirm that all people are made in the image of God to live as part of God's peace, love, and justice. There is nothing more powerful than when people come together to prioritize "the least of these."
We at RHM are asking all HeartGroups not to meet together physically at this time. Please stay virtually connected and to practice physical distancing. You can still be there for each other to help ease anxiety and fears. When you do go out, please keep a six-foot distance between you and others to stop the spread of the virus.
This is also a time where we can practice the resource-sharing and mutual aid found in the gospels. Make sure the others in your group have what they need. We are more interconnected than we realize, as this pandemic has proven. And we need each other during this time.
This is a time to work together and prioritize protecting those most vulnerable among us. We'll get through this. How many ways can you take care of others while we are physically apart?
1. Share something from this week's eSight/Podcast episode that spoke to you with your HeartGroup.
2. What could the economic teachings of the Torah and the Gospels about debt forgiveness and wealth tithe (wealth tax) and redistribution to the poor and migrant communities look like if they were to be applied in our society presently during this pandemic?
3. This week, The Poor People's Campaign launched the "Stay in Place Stay Alive, Organize, and Don't Believe the Lies!" campaign. The term "essential workers" is evolving into meaning expendable workers. You can find out more and how you, too, can participate here. As part of this campaign, Faith leaders, faith communities, houses of worship are being called to help remember and honor the precious lives that we have lost and will continue to lose during this pandemic. To find out how your HeartGroup can participate, click #TollingTogether. This coming week, how can you as a group begin building the world you want to live in?
Thanks for checking in with us this week.
Right where you are, keep living in love, choosing compassion, taking action, and working toward justice.
Another world is possible if we collectively choose it.
Stay well! And where possible, please stay home.
I love each of you dearly,
I'll see you next week