by Herb Montgomery | May 8, 2020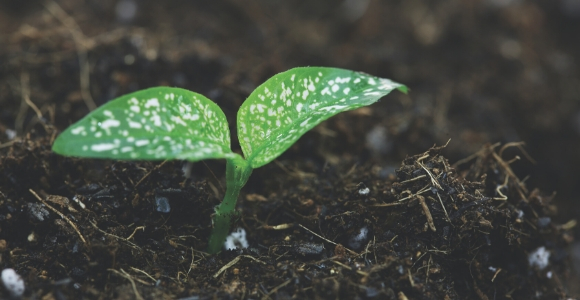 ---
"What would happen if Christians stopped believing that Jesus's way is impractical, naïve, insufficient, or "doesn't work in the "real world" and began to follow the way of life Jesus came to teach us, no matter how initially difficult it is? What would happen if Christians simply began believing in Jesus once again?"
---
In Luke's gospel we read:
"When you see a cloud rising in the west, immediately you say, 'It's going to rain, 'and it does. And when the south wind blows, you say, 'It's going to be hot, 'and it is. Hypocrites! You know how to interpret the appearance of the earth and the sky. How is it that you don't know how to interpret this present time?" —Jesus (Luke 12:54-56)
The weather-wise members of Jesus's community could tell the weather by watching the clouds over the Mediterranean or by observing the wind changing direction, and they planned accordingly.
Here, Jesus is drawing attention to their ability to reason from cause to effect when it came to matters of weather, but their inability to do so when it came to their economic, political, and social trajectory.
In Luke's gospel, Jesus continues:
"As you are going with your adversary to the magistrate, try hard to be reconciled on the way, or your adversary may drag you off to the judge, and the judge turn you over to the officer, and the officer throw you into prison. I tell you, you will not get out until you have paid the last penny." (Luke 12:58-59)
I have to confess that I have always struggled with this saying. I found it disjointed and out of place until I eventually realized its social and economic context. Jesus is talking about settling disputes and not allowing them to escalate out of control.
In Jesus' society, the disparity and inequality between the haves and the have-nots were growing. We know that by the time the gospels were written, the poor people's revolt of the late 60s had escalated until they overtook the Jewish temple-state in Jerusalem. From there, their conflict with the elite ruling class continued to escalate into the war with Rome itself (the Jewish-Roman war 66-69 CE), which ultimately and eventually resulted in Jerusalem being razed to the ground by Rome in 70 CE.
If ever there were a warning for privileged elites to make restitution to the masses at whose expense they had accumulated their wealth and power, this is a textbook example. In Jesus' lifetime, a struggle was brewing, and by the time the gospels were written, that struggle had escalated into insurrection, war, and heartbreaking destruction.
Today, there is a growing disparity between the haves and have-nots again. (Read From Private Helicopters To Concierge Doctors, Inequality Is A 'Big Business'.) Experts, whether researchers or people who know how to scratch out an existence are worried about the disappearance of the middle class, which can be traced back to the economic and political policies of the 80s and has been escalating continually since.
Jesus' gospel was good news to the poor (Luke 4:18). What would it mean today for us to seek a path of equity, redistribution, and/or reparations rather than continue on our present path despite where it leads?
A Gospel for the Earth
Many of us recently celebrated the 50th anniversary of Earth Day here in the U.S. Environmentalism has come a long way in the last fifty years, and so has the damage to our environment.
Earth's temperatures are higher. Our ocean chemistry has changed. More animals have gone extinct. Significant portions of Amazonian rain forests and the Great Barrier reef that we need for our survival are now lost.
We are also moving in the wrong direction with the current U.S. Administration scaling back essential environmental protections. I live in West Virginia where various industries, including coal, have caused significant damage to both our environment and our economy. We have repeatedly dealt with polluted water supplies, disappearing landscapes, and one of the worst unemployment rates in the country in areas that used to have the largest concentration of millionaires in the U.S. because of the coal mining boom and bust. One more injustice that this COVID-19 pandemic has also laid bare is the daily damage to our planet from our global, consumer, capitalist system. The images are stark in the recent Richmond Times Dispatch article, "As people stay home, Earth turns wilder and cleaner. These before-and-after images show the change." Check out the pictures of New Delhi's skyline. Wow.
The Hebrew scriptures include a strong case for our duty as stewards of the earth (Genesis 1:26-27). The earth is not here for us to exploit. We are in a symbiotic relationship with it. If we do not take care of it, it will cease to be home for us.
Christianity has a long and complicated history when it comes to environmentalism. Much of this history can be read in Brock and Parker's Saving Paradise: How Christianity Traded Love of This World for Crucifixion and Empire. Another book I recommend on the environmental and other impacts of our present economic and political system is A History of the World in Seven Cheap Things by Patel and Moore. Both books have been on RHM's recommended reading lists.
What might Jesus' statement about the cause and effect of the weather and correctly reading the times be saying about our social, political, economic, environmental, and even religious causes and effects today?
Let's read the passage again from Matthew's sermon on the mount:
"Settle matters quickly with your adversary who is taking you to court. Do it while you are still together on the way, or your adversary may hand you over to the judge, and the judge may hand you over to the officer, and you may be thrown into prison. Truly I tell you, you will not get out until you have paid the last penny." (Matthew 5:25-26)
This says to me that it is better to deal with things now, at this stage, than to deal with them later. Change is coming and there's no way around it. Change that we choose today is always preferable to change that our environment forces upon us tomorrow. We can begin building a better world today. (Read Bill McKibben's article in The New Yorker How We Can Build a Hardier World After the Coronavirus.)
I'm encouraged to see signs that the financial industries are beginning to divest from their fossil fuel portfolios. I'm also alarmed at talk of bailing out industries we need to begin transitioning away from. We should instead be training workers dependent on fossil fuel industries to work in greener industries.
What causes and effects are you seeing in the present system? What changes would you like to see? Another world is possible if we collectively choose it.
Settle Matters Quickly
Matthew's account (Matthew 5:25-26) is part of a section on leaving your gift at the altar when offering a sacrifice if you remember that you have an adversary. Jesus commands, "First go and be reconciled to that person; then come and offer your gift." Twice in Matthew, Jesus is recorded as saying, "I desire mercy, not sacrifice" (Matthew 9:13; 12:7; cf. Hosea 6:6) This is the path that leads to life.
In all three of the synoptic gospels (Mark, Matthew, and Luke) we see Jesus calling for a change of direction, a change of action, a transition to a different social path than the one his listeners were on, and quickly! Things were escalating in his own society politically and economically, as the second half of the 1st Century in Galilee and Judea revealed.
For those paying attention today, things are escalating quickly for us, too. Jesus' audience was faced with alternative paths and trajectories. If things did not change, if the elites did not begin listening to the exploited and marginalized, Jesus' society would "not get out until they had paid the last penny."
The path before them was transformation. But I do not believe that what happened to 1st Century Judaea was annihilation forced on the people by a violent God. Rather it was the intrinsic, natural result of a course of action that we have repeatedly seen through history when the haves ignore the cries of the have-nots who are barely surviving.
Luke's Jesus laments:
"If you, even you, had only known on this day what would bring you peace—but now it is hidden from your eyes." (Luke 19:42)
Today we plan our daily activities around listening to weather forecasts or checking our weather apps on our phones while being strangely ignorant of the clouds of our own making that are gathering on the horizon of our lives. The Jesus story is whispering to us today to take a different social and global path. Some ways seem right to those in positions of power and privilege, but their end is death (Proverbs 14:12 cf. Matthew 7:13-14).
What would happen if, instead of spending trillions of dollars supporting a military-industrial complex, we began spending trillions on feeding the world's starving? What if we began spending trillions on repairing our earth? What if we spent trillions transitioning from unsustainable ways of living on our planet toward sustainable ways of surviving and thriving? What would happen if Christians stopped believing that Jesus's way is impractical, naïve, insufficient, or "doesn't work in the "real world" and began to follow the way of life Jesus came to teach us, no matter how initially difficult it is? What would happen if Christians simply began believing in Jesus once again?
The Jesus story found in the gospels is still whispering to Christians today. He asks us to settle these matters quickly. The end result will be much better, both in the short and long term.
HeartGroup Application
We have the ability to slow the spread of COVID-19 if we act together. In moments like these, we affirm that all people are made in the image of God to live as part of God's peace, love, and justice. There is nothing more powerful than when people come together to prioritize "the least of these."
We at RHM are asking all HeartGroups not to meet together physically at this time. Please stay virtually connected and to practice physical distancing. You can still be there for each other to help ease anxiety and fears. When you do go out, please keep a six-foot distance between you and others to stop the spread of the virus.
This is also a time where we can practice the resource-sharing and mutual aid found in the gospels. Make sure the others in your group have what they need. We are more interconnected than we realize, as this pandemic has proven. And we need each other during this time.
This is a time to work together and prioritize protecting those most vulnerable among us. We'll get through this. How many ways can you take care of others while we are physically apart?
1. Is environmentalism a part of what it means for you to be a follower of Jesus? Share with your group why?
2. What does it mean for you to settle matters now rather than later in your own personal lives? What could it mean systemically for our society as a whole right now during our current pandemic? Share with the group.
3. What might Jesus' statement about the cause and effect of the weather and correctly reading the times be saying about our social, political, economic, environmental, and even religious causes and effects today? Discuss with your group.
Thanks for checking in with us this week.
Right where you are, keep living in love, choosing compassion, taking action, and working toward justice.
Another world is possible if we choose it.
Stay well! And where possible, please stay home.
I love each of you dearly,
I'll see you next week.