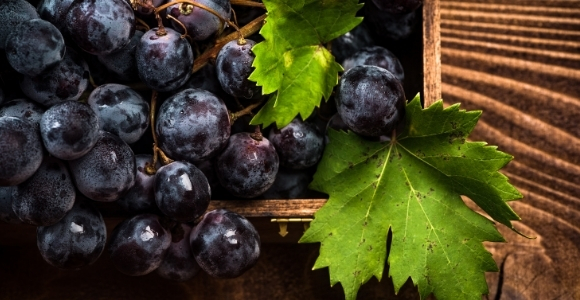 Herb Montgomery | April 30, 2021
---
"Although the passage we began with focuses on bearing fruit rather than being a dead or withered branch that bears nothing, we see that the kind of fruit one bears matters too. What does it mean for American Christians to live as Jesus did?"
---
Our reading this week is from John's gospel:
"I am the true vine, and my Mother is the gardener. She removes every branch in me that doesn't bear fruit, and prunes every branch that bears fruit so that it may bear more fruit. You're already clean because of the message I've told you, 'Remain in me as I remain in you. Just as the branch can't bear fruit by itself unless it remains in the vine, neither can you unless you remain in me. I am the vine; you're the branches. Whoever remains in me and I in them bears much fruit, because you can't do anything without me. Someone who doesn't remain in me is like a branch that is thrown away and withers; they are gathered, thrown into the fire and burned. If you remain in me and my words remain in you, ask whatever you want to and it will be done for you. My Mother is glorified in this: that you bear much fruit and remain my disciples.'" (John 15:1-8, Divine Feminine Version (DFV) of the New Testament)
I love this translation of John, probably because my late mother was an avid gardener and it reminds me so much of her. It's important, after almost two centuries of Christian patriarchy gendering God as exclusively male, that we recognize women bear the image of the Divine just as much as men do. Gendering God as male, female, and with nonbinary images gives us an opportunity to break the patriarchal monopoly on the symbols we use for God. As Elizabeth Johnson writes in the classic work She Who Is:
"While officially it is rightly and consistently said that God is spirit and so beyond identification with either male or female sex, the daily language of preaching, worship, catechesis, and instruction conveys a different message: God is male, or at least more like a man than a woman, or at least more fittingly addressed as male than as female… Upon examination it becomes clear that this exclusive speech about God serves in manifold ways to support an imaginative and structural world that excludes or subordinates women. Wittingly or not, it undermines women's human dignity as equally created in the image of God." (Elizabeth A. Johnson, She Who Is, Kindle Location 826)
The symbols used in this week's reading from John are branches, a vine, and a gardener. These symbols' function was to encourage the early followers of Jesus to keep Jesus' sayings in memory and to continue following his teachings. That is what it meant for those early followers to "remain" in Jesus in the context of these specific symbols. 
The symbol of fruit bearing is also curious. The branches were to bear the vine's fruit. In other writings of the Johannine community, we get a hint as to what kind of fruit the early followers of this Jesus were to bear:
"Whoever claims to remain in him must live as Jesus did." (1 John 2:6)
Although the passage we began with focuses on bearing fruit rather than being a dead or withered branch that bears nothing, in 1 John 2:6 we see that the kind of fruit one bears matters too. The synoptic gospels make this point :
"No good tree bears bad fruit, nor does a bad tree bear good fruit. Each tree is recognized by its own fruit. People do not pick figs from thorn bushes, or grapes from briers." (Luke 6:43-44)
So what was the fruit of Jesus' life? And what should be the fruit of the lives of those who claim to follow that Jesus?
In other words, what does it mean for Christians to live as Jesus did?
A few things come to mind almost immediately. 
The Jesus of the gospel story cared about economic justice for the poor:
"They devour widows' houses and for a show make lengthy prayers." (Mark 12:40 cf. Mark 12:42-43)
"Looking at his disciples, he said: 'Blessed are you who are poor, for yours is the kingdom of God." (Luke 6:20)
"I needed clothes and you clothed me." (Matthew 25:36) 
The Jesus of the story was in favor of wealth redistribution:
"Sell your possessions and give to the poor." (Luke 12:33)
The Jesus of the story cared about centering those being marginalized:
"So the last will be first, and the first will be last." (Matthew 20:16)
The Jesus of the story taught for debt forgiveness:
"And forgive us our debts, as we also have forgiven our debtors." (Matthew 6:12)
"Neither of them had the money to pay him back, so he forgave the debts of both." (Luke 7:42 cf. Matthew 18:27)
"The Spirit of the Lord is on me . . . to proclaim the year of the Lord's favor." (Luke 4:18-19)
The Jesus of the story cared about incarcerated people:
"The Spirit of the Lord is on me . . . to proclaim freedom for the prisoners." (Luke 4:18-19)
"I was in prison and you came to visit me." (Matthew 25:36)
The Jesus of the story cared about liberating the oppressed:
"The Spirit of the Lord is on me, because he has anointed me . . . to set the oppressed free. (Luke 4:18-19)
The Jesus of the story cared about making sure the sick in society were taken care of:
"I was sick and you looked after me" (Matthew 25:36)
"Jesus went throughout Galilee, teaching in their synagogues, proclaiming the good news of the kingdom, and healing every disease and sickness among the people." (Matthew 4:23)
"When Jesus landed and saw a large crowd, he had compassion on them and healed their sick." (Matthew 14:14)
The Jesus of the story taught nonviolence:
"'Put your sword back in its place,' Jesus said to him, 'for all who draw the sword will die by the sword.'" (Matthew 26:52)
And so much more.
Let's pause, though, for just a moment and look at the little bit we have listed here. 
Concern for economic justice for the poor, wealth redistribution, centering of the marginalized, cancellation of oppressive debt, liberation for incarcerated people, liberation for the oppressed, ensuring people's health care needs were taken care of, and lastly, nonviolent resistance to systemic injustice. 
What would it look like if this were the platform of Christians today?
What does a response like the Jesus of the story look like in regards to the for-profit prison industrial complex?
What does a response like the Jesus of the story look like in regards to the school to prison pipe line for Black people in the U.S.?
What does a response like the Jesus of the story look like in regards to the demand for universal healthcare when so many people, even those with health insurance, have to file bankruptcy? 
What does a response like the Jesus of the story look like in regards to police brutality?
What does a response like the Jesus of the story look like in regards to student loan cancellation?
What does a response like the Jesus of the story look like in regards to civil rights for our LGBTQ siblings?
What about the industrial war machine that drives our national deficit and diverts funds away from our social good?
What about proposals to defund Social Security and Medicare for the elderly?
The list could go on and on because it's in these specifics that we see what could it look like for Christians today to live as Jesus lived, to remain in him, and to bear the fruit we all remember the original Vine for.
Today, my concern is not that Christians aren't producing fruit with our lives. It's not that we are withered branches. We produce copious amounts of fruit. 
I'm concerned about the type of fruit so many White, straight, cisgender Christians are producing. Is this fruit life-giving or is it poisonous? Does our fruit look like the fruit of the original vine, and if not, what vine have we allowed ourselves to be grafted into instead? If the vine we're connected to is nationalistic, supremacist, patriarchal, or violent, it's not the vine Jesus calls us to remain in. 
Does your life bear fruit that resembles the fruit at the heart of the Jesus story? Is it life-giving or life-inhibiting for the vulnerable within our society? Is the fruit of your life a blessing or a curse? Does it ensure life and thriving for those society deems least of these or is it death-dealing?
As the Johaninne community taught:
"Whoever claims to remain in him must live as Jesus did." (1 John 2:6)
It would be better for branches that bear poisonous fruit to wither, die, and be thrown into the fire by Mother God, then to go on harming others. 
But even better than that would be for those branches to choose to be grafted once again back into the original vine and begin to bear fruit that can feed and heal the nations. (Revelation 22:2; Ezekiel 47:12).
HeartGroup Application
We at RHM are continuing to ask all HeartGroups not to meet together physically at this time. Please stay virtually connected and practice physical distancing. When you do go out, please keep a six-foot distance between you and others, wear a mask, and continue to wash your hands to stop the spread of the virus.
This is also a time where we can practice the resource-sharing and mutual aid found in the gospels. Make sure the others in your group have what they need. This is a time to work together and prioritize protecting those most vulnerable among us.
1.  Share something that spoke to you from this week's eSight/Podcast episode with your HeartGroup.
2. What social issues or challenges we are presently facing would you like to see more Christian support for, today? What are some ways you can support these changes and encourage fellow Jesus-followers to do so, as well? Discuss with your group.
3.  What can you do this week, big or small, to continue setting in motion the work of shaping our world into a safe, compassionate, just home for everyone? 
Thanks for checking in with us, today.
Right where you are, keep living in love, choosing compassion, taking action, and working toward justice.
I love each of you dearly,
I'll see you next week
---