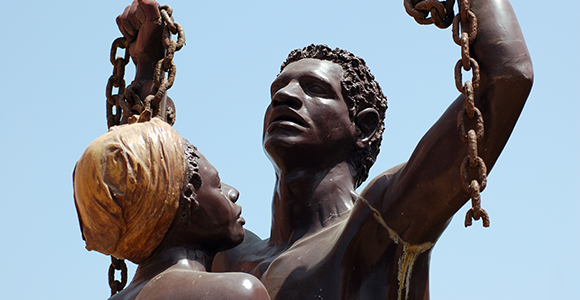 by Herb Montgomery
Featured Text:
"When they bring you before synagogues, do not be anxious about how or what you are to say; for the holy Spirit will teach you in that hour what you are to say." Q 12:11-12
Companion Texts:
Matthew 10:19: "But when they arrest you, do not worry about what to say or how to say it. At that time you will be given what to say."
Luke 12:11-12: "When you are brought before synagogues, rulers and authorities, do not worry about how you will defend yourselves or what you will say, for the Holy Spirit will teach you at that time what you should say."
Synagogues
Rome referred to the synagogue as a Jewish "public school" (Josephus, Antiquities of the Jews, book 16.6.2). The book of Acts describes synagogues of places of religious worship and instruction. These were places for the local community to assemble for social, intellectual and spiritual reasons. Today, Jewish synagogues are overseen by rabbis. While 1st Century synagogues did have leadership, rabbinical leadership did not become universal till some time in the Middle Ages.
One of the ways Rome kept the peace in the territories it conquered was by working closely through the territories' religious institutions. So the synagogues, though much more local than the temple in Jerusalem, would have played a part in the Roman occupation.
Also keep in mind that in 1st Century Jewish society, strict divisions between political/civil and religious life did not exist. These were intertwined as they are often in our time.
This week's saying is an encouragement to followers of Jesus who got arrested for following him. In the U.S. today. Christians don't get arrested for following Jesus. We'll discuss a few possible reasons for this in a moment.
First, rather than pointing a finger at how the Jewish elites joined religious and civil authorities to oppose the threat of Jesus' vision for Jewish societies, I'd like to consider our history: how most of Christianity has witnessed this same opposition to Jesus' societal vision.
Christianity
Most scholars point to the conversion of Constantine as the period when Christianity began colluding with empire. Feminist scholars point back to patriarchal abuses of women, which have always plagued Christianity. (See Christianity, Patriarchy and Abuse, edited by Joanne Carlson Brown and Carole R. Bohn.) Christianity, embracing the violent use of the sword as justifiable in the face of Rome's enemies, grew to become the political head of most of Europe. Christianity then became the empire itself. As the right arm of Orthodox, Catholic, and Protestant countries in Europe, imperial Christianity laid the foundation for the church's endorsement and use of colonialism in the 15th Century during the so-called "age of discovery." In my twenties, I visited Trinidad and Tobago as young, naive Christian "preacher." Much to my horror I discovered history my Christian education had conveniently left out. I heard stories from the people there of how, rather than condemning colonialism as the genocidal rape of indigenous lands and people, Christianity and the name of Jesus was part and parcel of colonialism. Colonialism was viewed as an acceptable and even preferable means of carrying the "gospel" around the globe, making "disciples of all nations, baptizing them in the name of the Father and of the Son and of the Holy Spirit" with the Bible in one hand and a sword in the other (see Matthew 18:29).
Christian Colonialism took lands and resources from indigenous people viewing them as "modern Canaanites," treating indigenous people themselves as capitalist resources that could be taken forcefully from their lands as slaves. (See Philip Jenkins, Laying Down the Sword: Why We Can't Ignore the Bible's Violent Verses, pp.123-142) Christians participated with clear consciences in the slave trade. (See Delores Williams, Sisters in the Wilderness, pp. 66-68) After all, their sacred text had given them permission:
"However, you may purchase male and female slaves from among the nations around you. You may also purchase the children of temporary residents who live among you, including those who have been born in your land. You may treat them as your property, passing them on to your children as a permanent inheritance. You may treat them as slaves, but you must never treat your fellow Israelites this way." (Leviticus 25:44-46)
This moral stain still rests with Christianity today. The end of slavery in the U.S. was brought about by secularists partnering with a minority of Christians derogatorily labeled "radical Christians." (See Susan Jacoby's Freethinkers: A History of American Secularism and Carol Faulkner's Lucreitta Mott's Heresy: Abolition and Women's Rights in Nineteenth Century America.) Jim Crow, too, was ended by secular federal legislation opposed by the majority of white Christians in the southern states. (The Real Origins of the Religious Right)
Today, Christianity again has raised its head to support the most outspokenly misogynist, racist, xenophobic American administration in modern history. For most of my socially conscious friends, Christianity is seen not just as out of touch with Jesus' societal vision, but actively opposed to a world that resembles what Jesus was working so tirelessly to inspire among his 1st Century followers.
Today
In the 1960s and 1970s, in North and South America, a different Christian movement was born. Latin voices in South and Central America, and Black voices here in the U.S. developed differently focused theologies that would come to be known as liberation theologies:
"If theological speech is based on the traditions of the Old Testament, then it must heed their unanimous testimony to Yahweh's commitment to justice for the poor and the weak. Accordingly it cannot avoid taking sides in politics, and the side that theology must take is disclosed in the side that Yahweh has already taken. Any other side, whether it be with the oppressors or the side of neutrality (which is nothing but a camouflaged identification with the rulers), is unbiblical. If theology does not side with the poor, then it cannot speak for Yahweh who is the God of the poor." (James H. Cone, God of the Oppressed, p. 65)
"Under these circumstances, can it honestly be said that the Church does not interfere in 'the temporal sphere'? Is the Church fulfilling a purely religious role when by its silence or friendly relationships it lends legitimacy to a dictatorial and oppressive government? We discover, then, that the policy of nonintervention in political affairs holds for certain actions which involve ecclesiastical authorities, but not for others. In other words, this principle is not applied when it is a question of maintaining the status quo, but it is wielded when, for example, a lay apostolic movement or a group of priests holds an attitude considered subversive to the established order." (Gustavo Gutierrez, A Theology of Liberation, 15th Anniversary Edition, p. 40)
Both statements reveal a challenge to Christianity's historic complicity with and empowerment of the status quo. Christian liberation movements were born in solidarity with oppressed. This marked a significant shift in theology away from North American and European centered interpretations and toward theologies being done from within oppressed communities.
These theologies were labeled "radical" expressions of Christianity and they have yet to become popularly emphasized in status quo, White, patriarchal, heterosexist Christianity. These theologies have not gone beyond the halls of academia in order to reach the people in the pew listening to most of North America's weekly evangelical preaching.
Today, U.S. society is markedly a secular society with a plurality of religious beliefs, and the religion with the most followers is Christianity. Too often, this kind of Christianity is simply concerned with spiritual and/or post-mortem matters that prove to leave systemic oppression unchallenged for those in positions of privilege. It also leaves those underprivileged in a state of pious passivity.
Yet, if liberation theologies rooted in the experience of the oppressed and informed by their sacred texts are a reflection of what early Christianity possibly was in the first century, they sound a clarion call for Christianity to wrest itself free of its historical failures, to make reparations for the damage it has done, and to begin charting a new course where the poor, women, people of color, and those of varied orientations and gender identities are no longer the victims of Christianity but the community Jesus would call us to stand in solidarity with instead. This is not a "liberal agenda," or "gay agenda" threatening the gospel of Jesus Christ. This IS the gospel of Jesus Christ: liberation for the oppressed. (Luke 4:18-19)
As I mentioned above, Christians are not getting arrested in the U.S. today. Is that because society has become just, safe, and compassionate for everyone so that Christianity has no opposition to a status quo to mount? Or is it because Christianity, as it has done historically, is being complicit in systemic injustices, exploitation, and harm being perpetrated out of societal fear of those who are different?
American Christians have a long way to go before they are being brought before "rulers and authorities" for standing up against injustice and a lack of compassion in our world today. It's more likely that if one is "arrested" and brought to trial today, it will be the Christians who comprise the prosecutors.
"When they bring you before synagogues, do not be anxious about how or what you are to say; for the holy Spirit will teach you in that hour what you are to say." Q 12:11-12
HeartGroup Application
This week I have some passages from the Hebrew scriptures that I'd like you to contemplate together. James H. Cone in our book of the month for March, God of the Oppressed, wrote:
"For theologians to speak of this God, they too must become interested in politics and economics, recognizing that there is no truth about Yahweh unless it is the truth of freedom as that event is revealed in the oppressed people's struggle for justice in this world." (p. 57)
Consider the following passages:
"Yahweh 'heard their groaning, and remembered his covenant with Abraham, Isaac and Jacob; he saw the plight of Israel, he took heed of it'" (Exodus 2:24—25 NEB).
"I will sing to the Lord, for he has risen up in triumph; the horse and his rider he has hurled into the sea." (Exodus 15:1 NEB)
"The Lord is my refuge and my defense, he has shown himself my deliverer." (Exodus 15:2 NEB)
"You have seen with your own eyes what I did to Egypt, and how I carried you on eagles' wings and brought you here to me. If only you will now listen to me and keep my covenant, then out of all peoples you shall become my special possession; for the whole earth is mine. You shall be my kingdom of priests, my holy nation." (Exodus 19:4—5 NEB)
"You shall not wrong a stranger or oppress him; for you were strangers in the land of Egypt." (Exodus 22:21; cf. 23:9 RSV)
"You shall not ill-treat any widow or fatherless child. If you do, be sure that I will listen if they appeal to me; my anger will be roused and I will kill you with the sword." (Exodus 22:23—24 NEB)
What do these passages tell us about the Hebrew God's relationship to the oppressed?
2. The narrative states that the liberated people eventually became oppressors of the vulnerable. Consider these passages from the Hebrew prophets:
"For you alone have I cared among all the nations of the world; therefore I will punish you for all your iniquities." (Amos 3:2 NEB)
"Shall not the earth shake for this? Shall not all who live on it grieve? All earth shall surge and seethe like the Nile and subside like the river of Egypt. Did I not bring Israel up from Egypt, the Philistines from Caphtor, the Aramaeans from Kir? Behold, I, the Lord God, have my eyes on this sinful kingdom, and I will wipe it off the face of the earth. (Amos 8:6-8; 9:7-8 NEB)
"For among my people there are wicked men.. . Their houses are full of fraud, as a cage is full of birds. They grow rich and grand, bloated and rancorous; their thoughts are all of evil, and they refuse to do justice, the claims of the orphan they do not put right nor do they grant justice to the poor." (Jeremiah 5:26-28 NEB)
"God has told you what is good; and what is it that the Lord asks of you? Only to act justly, to love loyally, to walk wisely before your God. (Micah 6:8 NEB)
"Put away the evil of your deeds, away out of my sight. Cease to do evil and learn to do right, pursue justice and champion the oppressed; give the orphan his rights, plead the widow's cause." (Isaiah 1:16–17 NEB)
3. The Davidic Kingly narrative texts teach us that the king was to rescue the needy from their rich oppressors:
"May he have pity on the needy and the poor, deliver the poor from death; may he redeem them from oppression and violence and may their blood be precious in his eyes." (Psalm 72:12-14 NEB)
Yet we don't see this being the ultimate outcome:
"The Lord comes forward to argue his case and stands to judge his people. The Lord opens the indictment against the elders of his people and their officers: They have ravaged the vineyard, and the spoils of the poor are in your houses. Is it nothing to you that you crush my people and grind the faces of the poor?" (Isaiah 3:13–15 NEB)
God's people were to stand with the oppressed, like their God did:
"He who is generous to the poor lends to the Lord." (Proverbs 19:17 NEB)
"He who oppresses the poor insults his Maker; he who is generous to the needy honors him." (Proverbs 14:31 NEB)
"Do not move the ancient boundary-stone or encroach on the land of orphans: they have a powerful guardian who will take their cause against you." (Proverbs 23:10-11 NEB)
In the book of Luke, we find these two descriptions of the work of Jesus:
"His name is Holy; his mercy sure from generation to generation toward those who fear him; the deeds his own right arm has done disclose his might: the arrogant of heart and mind he has put to rout, he has brought down monarchs from their thrones, but the humble have been lifted high. The hungry he has satisfied with good things, the rich sent empty away." (Luke 1:49-53 NEB)
"The spirit of the Lord is upon me because he has anointed me, he has sent me to announce good news to the poor, to proclaim release for prisoners and recovery of sight for the blind; to let the broken victims go free, to proclaim the year of the Lord's favor." (Luke 4:18-19 NEB)
What does it mean to see Jesus as part of a Jewish liberation tradition?
What does it mean for us today who desire to follow this Jewish, liberative Jesus?
What if you belong to the community of the oppressed?
What if you don't belong to the community of the oppressed?
Does this liberative Jesus call us each to stand in solidarity with those on the undersides and edges of our society?
As I mentioned a moment ago, I believe much of Western Christianity has a long way to go before this week's saying holds any relevance to it. At most right now it is a strong rebuke of how far we have drifted from being a community of the oppressed rather than a community of oppressors.
But that doesn't mean things are hopeless. The choice is yours today. As a follower of Jesus, whom are you being called to stand in solidarity with? Who knows, you may find yourself standing before "rulers and authorities" for living like the Jesus community of old.
Thanks for checking in with us this week. Wherever this finds you, keep living in love. Keep up the good work of survival, resistance, liberation, restoration, and transformation. Till the only world that remains is a world where only love reigns. We have our work cut out for us. Let's get to it.
I love each of you dearly.
I'll see you next week.