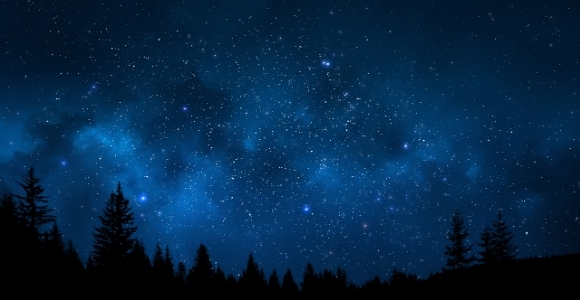 ---
"What the passage from John describes is the desire to avoid the light of justice for fear of harmful actions toward others being exposed, actions that benefit some at the expense of others. We read about some hiding in the shadows for fear of being discovered, maybe held accountable, and most definitely being stopped. It's about them coopting the darkness, which is not inherently evil, and using the darkness not for the life giving purposes of which it is intended, but to hide so they can continue doing harm."
---
Herb Montgomery | March 12, 2021
This week's reading is from the gospel of John,
"Just as Moses lifted up the snake in the wilderness, so the Son of Man must be lifted up, that everyone who believes may have eternal life in him. For God so loved the world that he gave his one and only Son, that whoever believes in him shall not perish but have eternal life. For God did not send his Son into the world to condemn the world, but to save the world through him. Whoever believes in him is not condemned, but whoever does not believe stands condemned already because they have not believed in the name of God's one and only Son. This is the verdict: Light has come into the world, but people loved darkness instead of light because their deeds were evil. Everyone who does evil hates the light, and will not come into the light for fear that their deeds will be exposed. But whoever lives by the truth comes into the light, so that it may be seen plainly that what they have done has been done in the sight of God." (John 3:14-21)
The phrase in this passage that speaks most to me now is in verse 20: "Everyone who does evil hates the light, and will not come into the light for fear that their deeds will be exposed." This passage speaks to us of transparency versus hiding. Let's unpack this a bit with an example from current events.
U.S. President Biden recently released an unclassified version of the National Intelligence report on the 2018 killing of Jamal Khashoggi, a Washington Post journalist. The report finds Saudi Crown Prince Mohammed bin Salman approved Khashoggi's killing.
By contrast, the previous administration had refused to release this report. In the language of our passage this week, they had refused to let the report come to light because the deeds it exposed were deeply evil. Bob Woodward reports in his book Rage that Trump even bragged about protecting the Saudi prince. "I saved his ass," Trump told Woodward, while many in the U.S. were calling for justice after Khashoggi's murder. Trump continued, "I was able to get Congress to leave him alone. I was able to get them to stop."
This week's passage from John's gospel includes language that has been interpreted to blame Jewish people for Jesus' death. I reject this anti-semitic interpretation. What the Jesus narrative does demonstrate is a universal dynamic of classism. The elite in Jesus' society were threatened by his teachings, while most of the people loved his gospel to the poor, oppressed, and marginalized.
In Luke's version of the Jesus story we read,
"When the scribes and chief priests realized that he had told this parable against them, they wanted to lay hands on him at that very hour, but they feared the people. (Luke 20:19, emphasis added, cf. Luke 4:18-19)
In much the same way, Miguel A. De La Torre writes, global elites today see liberation theology as a threat:
"I am amazed at the misinformation surrounding liberation theology . . . Why is this theological perspective deemed so dangerous? Why have governments, including that of the United States, committed so many resources to bring about its obliteration? . . . Liberation theology is so dangerous because it disrupts a religious and political worldview that supports social structures that privilege the few at the expense of the many. Ignorance of the causes of oppression is crucial to maintaining this worldview. But as the consciousness of the oppressed begins to be raised, as they begin to see with their own eyes that their repressive conditions are contrary to the will of God, the power and privilege of the few who benefit from the status quo is threatened." (Miguel A. De La Torre, Liberation Theology for Armchair Theologians, Introduction)
In Jesus' society it was not the people in general who rejected light for fear of being exposed, but, certain people, the elites, those in positions of power and privilege who "loved darkness instead of light because their deeds were evil."
In my home state of West Virginia, we are now in the midst of our 2021 legislative session. The Republican party won a supermajority in both houses of the West Virginia legislature in last November's election. Now an alarming trend is developing.
Over half a dozen bills moving through the halls of legislature either remove all requirements for public disclosure of meetings and information, or make agency information private and not subject to the Freedom of Information Act. That's not how government that claims to derive its power from the consent of those it represents should work. Government should be transparent. Everyone should be able to know what is being done, and be able to keep those who represent them accountable. It makes one wonder what is being hidden, what is being kept out of the light of public consciousness.
I want to offer a word of caution regarding the phrase in our passage about "loving darkness."
The vilification of darkness in the gospels is problematic today. However innocent the original intent may have been of the gospel authors, equating darkness with evil has been a deep part of White supremacism. White supremacists have used Biblical passages to equate whiteness with goodness and superiority and blackness with evil or inferiority. Equating blackness with evil is how colonists imagined God and holiness as white and therefore, Black and Brown people as something else. This seed has borne deeply harmful and destructive fruit in the lives of all who are not White. (In different ways it has also damaged White people. One cannot advance supremacism and be unscathed.)
I've noticed that the Rev. Dr. Wil Gafney uses the language of "gloom" or "shadow" instead of "darkness." After all, there is nothing inherently evil about darkness and we need a balance of both light and darkness in our lives for health. The darkness of the womb is where we were all given life. Darkness is where we rest and heal, and some forms of life only grow in darkness. Again, it's about balance: both light and darkness in a dance, so to speak, with neither overcoming the other. We can speak of the goodness of the light without vilifying darkness. Darkness calls us to the goodness of rest and recovery. Light calls us to wake and to get to work. We need both. (For more on this see Rev. Dr. Gafney's Embracing the Light & the Darkness in the Age of Black Lives Matter and Dark and Light: Wil Gafney on White Supremacy in Biblical Interpretation)
What the passage from John describes is the desire to avoid the light of justice for fear of harmful actions toward others being exposed, actions that benefit some at the expense of others. We read about some hiding in the shadows for fear of being discovered, maybe held accountable, and most definitely being stopped. It's about them coopting the darkness, which is not inherently evil, and using the darkness not for the life giving purposes of which it is intended, but to hide so they can continue doing harm.
A just society requires accountability, and accountability requires investigation. Those who have something to lose deeply fear investigation. Keep the tax returns hidden, they might say. Don't set up a committee to investigate January 6, 2021, or broaden an investigation's scope to dilute its power of discovery and make it more likely that some things stay hidden. Don't release investigative reports, or at least don't make them public. Watch for where you see those in positions of power and privilege seeking to keep their actions out of public consciousness in these ways.
In the Jesus story, Jesus emerged as a Galilean prophet of the poor, calling for life giving changes within his own society. He called for the redistribution of wealth, the inclusion of the marginalized, and the politics of compassion and protective justice toward those most vulnerable to being harmed by the then present system. For this reason, the powerful who were benefiting from the harm being done to others tried to hide. After all, when public consciousness is raised, change isn't very far behind, and change is what those benefiting from the status quo most desperately want to stop.
In John's story, the powerful elite succeed. Jesus is silenced through execution. Those with too much to lose interrupted his salvific work with a Roman cross, murdering him for earthly, political reasons, not cosmic theological ones. As we near the season of celebrating the resurrection across Christendom, we'll discuss this further. For now, watch for where you see hiding and obfuscation. Don't allow the shadows to be used for harm. Call for transparency, and affirm and support it wherever you see it being practiced.
HeartGroup Application
We at RHM are continuing to ask all HeartGroups not to meet together physically at this time. Please stay virtually connected and practice physical distancing. When you do go out, please keep a six-foot distance between you and others, wear a mask, and continue to wash your hands to stop the spread of the virus.
This is also a time where we can practice the resource-sharing and mutual aid found in the gospels. Make sure the others in your group have what they need. This is a time to work together and prioritize protecting those most vulnerable among us.
1. Share something that spoke to you from this week's eSight/Podcast episode with your HeartGroup.
2. Share with the group a story from your own experience that teaches the value of transparency, either within secular society or faith communities.
3. What can you do this week, big or small, to continue setting in motion the work of shaping our world into a safe, compassionate, just home for everyone?
Thanks for checking in with us, today.
Right where you are, keep living in love, choosing compassion, taking action, and working toward justice.
I love each of you dearly,
I'll see you next week