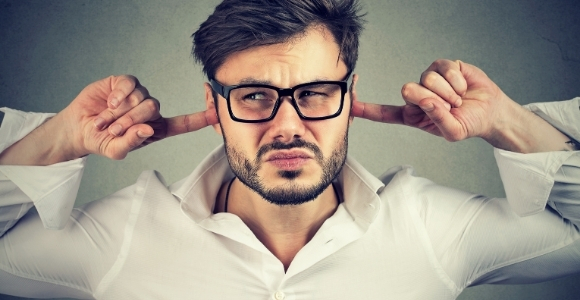 Herb Montgomery | February 12, 2021
---
"I'm thankful for a woman who didn't give up, but persisted in helping Jesus and his disciples see her need beyond their culturally conditioned prejudice. In that moment, she was teacher of the teacher. I'm also thankful for a Jesus who took time to listen."
---
In Matthew's gospel we read:
"Do not give dogs what is sacred; do not throw your pearls to pigs. If you do, they may trample them under their feet, and turn and tear you to pieces. (Matthew 7:6)
Dogs and pigs are both scavengers that the Hebrews considered unclean. You may have heard that Jews called any non-Jew "dog," but this is not correct. According to the IVP Background Commentary of the New Testament, Jewish people reserved the slurs of "dogs" and "pigs" only for Gentile foreigners who oppressed the Jewish people.
I believe that Jesus' teaching in this passage critiques how Rome was being permitted to co-opt the sacred and valuable Jewish Temple in the name of the empire. Yet I also believe there is something deeper here as well.
Throughout the Sermon on the Mount, Jesus has been speaking of inward realities—objectifying women in one's heart, hatred toward one's enemies—as well as outward ones. So in this passage, Jesus may be speaking about ways that oppressed and disinherited people can allow the sacred and valuable space inside them to be used by their oppressors.
Another passage in Matthew includes similar language. It reads:
"Leaving that place, Jesus withdrew to the region of Tyre and Sidon. A Canaanite woman from that vicinity came to him, crying out, 'Lord, Son of David, have mercy on me! My daughter is demon-possessed and suffering terribly.' Jesus did not answer a word. So his disciples came to him and urged him, 'Send her away, for she keeps crying out after us.' He answered, 'I was sent only to the lost sheep of Israel.' The woman came and knelt before him. 'Lord, help me!' she said. He replied, 'It is not right to take the children's bread and toss it to the dogs.' 'Yes it is, Lord,' she said.'"Even the dogs eat the crumbs that fall from their master's table.' Then Jesus said to her, 'Woman, you have great faith! Your request is granted.' And her daughter was healed at that moment." (Matthew 15:21-28, emphasis added.)
In Matthew 15:21-28, Jesus had retreated to the two ancient Phoenician cities of Tyre and Sidon for respite. While there, he was met by a woman described as Syro-phoenician: a Greek, born in Syrian Phoenicia (Mark 7:26). It is the "Syro" part that the gospel authors desire to emphasize. This woman, being from Syria, would have been of Seleucid decent. Syria was the name Rome used for the Seleucid Empire. This matters because these were the ancient oppressors of the Jewish people before Rome. Under the influence of Antiochus Epiphanes, the Seleucids had sought to exterminate the Jewish people, and although Seleucids and Hebrews now shared the same fate under Rome, they had once conquered and occupied the Hebrew people. Jesus' exchange with this woman happens when this was not yet distant history for the Jewish people.
Syrophoenician Woman
The encounter is set up to prick readers' sense of justice. Jesus emerged within Jewish society and taught the liberation of the oppressed. But here was someone outside of Jewish society who was associated with Gentile oppressors who was asking him to liberate her daughter too!
What we are encountering in this story today would be called intersectionality. Intersectionality is a way of describing the relationships between systems of oppression, domination, and discrimination. The model, first developed by Kimberlé Crenshaw, describes oppression as an interlocking matrix and helps us to examine how biological, social, and cultural categories such as gender, race, class, ability, sexual orientation, religion, caste, species and other axes of identity interact on multiple and often simultaneous levels and so contribute to systematic injustice and social inequality. The woman in this story lived in multiple social locations that not only intersected in her oppression but also connected to the oppression of Jewish people.
Using the language of Matthew 7, Jesus questions her, "Is it right to give the children's bread to the dogs?"
I have heard this explained in two ways. One explanation is that Jesus is merely play-acting to teach the on-looking disciples an important lesson in generosity. The other explanation, which I think is more plausible and more valuable, is that Jesus is growing in his own understanding and experience of intersectionality.
Yes, this woman belonged to a people group who had oppressed the Jewish people, though there is absolutely no indication she felt this way toward the Jewish people herself. And she was also a woman in a patriarchal context. Where is her husband? Why is her husband or father not making this request of Jesus as another father does in Mark 5:22? In a patriarchal world, what does it mean for this woman to be speaking for herself and her daughter as if she were a single mother?
Jesus asks out loud: is it right to help her?
Intersectionality teaches us that every person can live in multiple social locations given the diversity of their identity. Just as the Seleucids had once sought to exterminate the Hebrews, the ancient Hebrews had once engaged in the genocide and colonization of the Canaanites. The Hebrews also participated in cultural patriarchy similar to that in Hellenistic Tyre and Sidon, and though by Jesus' time they suffered economic poverty under Rome's high taxes, Hebrews had also oppressed the poor with their own kings (Amos 2:6; 5:7, 11, 24). Yes, this Seleucid woman belonged to a people who had historically oppressed the Hebrews, but that day, she, too, needed liberation. Was there enough mercy in Jesus' merciful theism for her as well?
In this story, Jesus' compassion wins out. But we must not fail to see the depth of his struggle between genuinely questioning what was right, and allowing his questions to give way, not to "rightness," but to compassion itself. Compassion was ultimately the right choice, and Jesus may have not arrived at that choice if he had not first chosen to allow compassion to govern his reasoning.
"Lord," she replied, "even the dogs under the table eat the children's crumbs." (Mark 7:28)
I'm thankful for a woman who didn't give up, but persisted in helping Jesus and his disciples see her need beyond their culturally conditioned prejudice. In that moment, she was teacher of the teacher. I'm also thankful for a Jesus who took time to listen. Had Jesus sent her away, one could have argued he did the "right" thing, yet a great injustice would have been committed and therefore it would have been wrong no matter how "right." But he listened to her, and he entered into a fuller experience of his own ethic teachings that day, thanks to this woman.
Henry David Thoreau wrote, "Could a greater miracle take place than for us to look through each other's eyes for an instant?"
I cannot fault Jesus for asking the question he asked. He faced the same dilemma we we all face when navigating the social realities of each our identities. I'm thankful to see this side of Jesus, and I'm thankful for this woman who helped Jesus answer his own question with compassion and justice.
Jesus and his disciples, I believe, left the region of Tyre and Sidon that day with a fuller experience of the truth that there are no "dogs" or "pigs." There are only "children."
We are all siblings of the same Divine Parent. We all walk this earth side-by-side, and as the proverb states, "Before each person there goes an angel announcing, 'behold the image of God.'" Jesus models listening to those who belong to oppressed communities, and going deeper through that listening. I believe those who follow Jesus today can and must do the same.
HeartGroup Application
We at RHM are continuing to ask all HeartGroups not to meet together physically at this time. Please stay virtually connected and practice physical distancing. When you do go out, please keep a six-foot distance between you and others, wear a mask, and continue to wash your hands to stop the spread of the virus.
This is also a time where we can practice the resource-sharing and mutual aid found in the gospels. Make sure the others in your group have what they need. This is a time to work together and prioritize protecting those most vulnerable among us.
1. Share something that spoke to you from this week's eSight/Podcast episode with your HeartGroup.
2. How can we follow the example of Jesus' change in this story when we encounter new information, new perspectives, or different experiences other than our own?
3. What can you do this week, big or small, to continue setting in motion the work of shaping our world into a safe, compassionate, just home for everyone?
Thanks for checking in with us, today.
Right where you are, keep living in love, choosing compassion, taking action, and working toward justice.
I love each of you dearly,
I'll see you next week