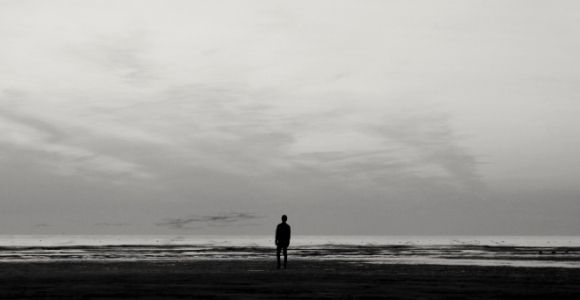 Herb Montgomery | February 26, 2021
In Mark's gospel we read,
"He then began to teach them that the Son of Man must suffer many things and be rejected by the elders, the chief priests and the teachers of the law, and that he must be killed and after three days rise again. He spoke plainly about this, and Peter took him aside and began to rebuke him. But when Jesus turned and looked at his disciples, he rebuked Peter. 'Get behind me, Satan!' he said. 'You do not have in mind the concerns of God, but merely human concerns.' Then he called the crowd to him along with his disciples and said: "Whoever wants to be my disciple must deny themselves and take up their cross and follow me. For whoever wants to save their life will lose it, but whoever loses their life for me and for the gospel will save it. What good is it for someone to gain the whole world, yet forfeit their soul? Or what can anyone give in exchange for their soul? If anyone is ashamed of me and my words in this adulterous and sinful generation, the Son of Man will be ashamed of them when he comes in his Father's glory with the holy angels." (Mark 8:31-38)
Those controlling an unjust status quo have always used violence to force the silence of those who call for distributively just change and equitable transformation of society. In Jesus' society, Rome maintained social "peace" by terrorizing inhabitants with the threat of a militarized, heavy handed backlash if any group disrupted the smooth functioning of the Pax Romana.
That is the political or social context in which we must understand the above passage. Jesus was facing two options: remain silent and avoid Rome's violent response, i.e. crucifixion, or stand in the tradition of past Hebrew prophets and speak his truth to the unjust, exploitative, clients of Rome controlling the temple state. With this context, we can most safely reclaim and understand the "must" language of the passage we read today.
As Jesus saw vulnerable people in his society being harmed, he could not remain silent without losing hold, to some degree, of his own humanity. He must speak out. And speak out he did in the temple courtyard through both rhetoric and flipping the moneychangers' tables. It is the must that must hold priority in our understanding. The reason Jesus "must suffer" the political consequences of speaking out was that he could not remain silent. I imagine he could not picture any other way. This to me speaks of his courage: he knows the cost of his upcoming temple protest, and he chooses to speak out anyway.
This gives us insight into life-giving ways to interpret the language of "taking up the cross and following" Jesus. Interpreting the cross as self-sacrifice that Jesus modeled and that we must follow too has borne destructive, harmful fruit in multiple vulnerable communities, especially women in Christian circles. In these circles, taking up one's cross has come to mean remaining silent: Be like Jesus. Take up your cross. Just silently bear the injustice you are suffering. But this is not at all what we see Jesus doing in the story.
In the story, Jesus is refusing to be silent and bear suffering. He is speaking out, despite knowing that a cross may very well be the backlash he receives for doing so. I do not believe that Jesus would have taught the oppressed, whose lives and selves were already being sacrificed by those in power and whose humanity was already being denied, to choose self-sacrifice and denial of their humanity. Jesus instead gave them a way to affirm their humanity, worth, and value; to stand up and speak out, even in the face of the threat of death.
The other phrase in this passage that speaks to me at this moment in American society is "What does it profit a person if they gain the world but lose their self." At the time of this writing, I was watching the second impeachment trial of former president Donald Trump. Over the last four years, every time I have thought that this is the moment Republican lawmakers will wake from their spell, break from their path, and do what's right, they have instead sunk to lower depths. But my concern is not partisan politics. My concern is humanity. One party has dug in and placed their own political, re-election aspirations over and against the common good, the good of the country, basic humanity including their own, and even against democracy itself.
Ultimately, Republican Senators voted not to convict the former president, despite how much evidence piled up over. They mis-judged that their own futures would be better if they just buried their heads in the sand . Yet what's at stake is larger than democracy. As Jesus called his followers, we're called to find and reclaim our humanity. To Republicans who have kept following Trump down paths that none of them should have followed, this is the moment to turn around. What does it profit a person if they gain the whole world and yet, in doing so, lose their souls?
My heart hurts as I watch the resoluteness of so many refusing to do what is right. In the spirt of our passage from Mark on doing what is right even if one is threatened with a cross, I was moved by two significant moments from the impeachment trial. The first moment was Chaplain Barry Black's reference in his prayer at beginning of the trial to a hymn that was my favorite when I was a teenager, Once to Every Man and Nation. Second was Representative Jamie Raskin's adaptation of Thomas Paine's words in The Crisis at the very end of the prosecution's case. I'll end this article this week with both quotes:
"Once to ev'ry man and nation
Comes the moment to decide,
In the strife of truth and falsehood,
For the good or evil side." —James Russell Lowell
"These are the times that try men and women's souls. The summer soldier and the sunshine patriot will shrink at this moment from the service of their cause and their country; but everyone who stands with us now, will win the love and the favor and affection of every man and every woman for all time. Tyranny, like hell, is not easily conquered; but we have this saving consolation: the more difficult the struggle, the more glorious in the end will be our victory." —Thomas Paine
HeartGroup Application
We at RHM are continuing to ask all HeartGroups not to meet together physically at this time. Please stay virtually connected and practice physical distancing. When you do go out, please keep a six-foot distance between you and others, wear a mask, and continue to wash your hands to stop the spread of the virus.
This is also a time where we can practice the resource-sharing and mutual aid found in the gospels. Make sure the others in your group have what they need. This is a time to work together and prioritize protecting those most vulnerable among us.
1. Share something that spoke to you from this week's eSight/Podcast episode with your HeartGroup.
2. Have you ever had to make a decision between staying silent and speaking out? Share your experience and any possible lessons learned with your group.
3. What can you do this week, big or small, to continue setting in motion the work of shaping our world into a safe, compassionate, just home for everyone?
Thanks for checking in with us, today.
Right where you are, keep living in love, choosing compassion, taking action, and working toward justice.
I love each of you dearly,
I'll see you next week