---

2020 has been a challenging year for many nonprofits. RHM is no exception. We need your support to impact lives and bring the faith-based, societal-justice focused resources and analysis RHM provides.
Intersections between faith, love, compassion, and justice are needed right now more than ever.
If you have been blessed by the work of RHM, please consider making a tax-deductible donation, today.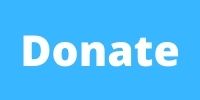 ---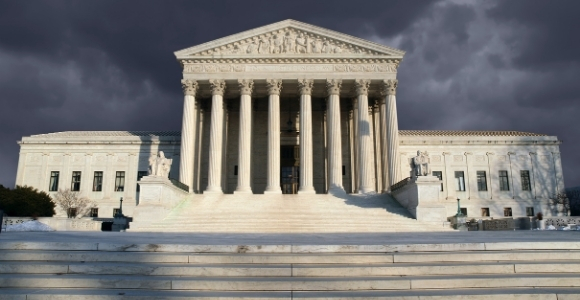 Herb Montgomery | October 30, 2020
---
"This is not a 'pray only' parable, however. The widow not only prays to her God but she also stands up to the judge, the implied source of the injustice she is enduring. Jesus is saying to oppressed people, 'Keep pushing for justice. If change is to come, this is the only way change will come!' Oppressors don't let go of their power and privilege to harm others on their own."
---
In Luke's gospel we read this story,
"In a certain town there was a judge who neither feared God nor cared what people thought. And there was a widow in that town who kept coming to him with the plea, 'Grant me justice against my adversary.' For some time he refused. But finally he said to himself, 'Even though I don't fear God or care what people think, yet because this widow keeps bothering me, I will see that she gets justice, so that she won't eventually come and attack me!' And the Lord said, 'Listen to what the unjust judge says. And will not God bring about justice for his chosen ones, who cry out to him day and night? Will he keep putting them off? I tell you, he will see that they get justice, and quickly." (Luke 18:2-8)
In this story, we read about an importunate woman who refused to be passive in the face of injustice. Key elements and clues tell us explicitly that this is not a parable about the prayers of the privileged; rather, it is a parable for those who face oppression, marginalization, and disenfranchisement daily.
This story includes:
"A judge"– Luke 18:2
The word for "judge" here refers to a magistrate or ruler who presides over the affairs of government.
And "a widow" – Luke 18:3
Widows in 1st Century, patriarchal cultures lived in an oppressed social context.
Another clue:
The judge, "neither feared God nor had respect for people."—Luke 18:2, emphasis added.
This widow was pleading for equity, what today could be called social justice, and justice came after her prolonged effort to make the judge uncomfortable. She cried day and night (Luke 18:7). For Luke's audience, that phrase would have evoked Israel's slavery in Egypt, when they too "groaned under their slavery, and cried out day and night" (cf. Exodus 2:23). In the Exodus narrative, God says to Moses, "I have observed the misery of my people who are in Egypt; I have heard their cry on account of their taskmasters" (Exodus 3:7, emphasis added).
These are not prayers by those in privileged social locations. They aren't prayers to get a promotion in an already high-paying job or an "A" at an ivy league school, or to stop your favorite sitcom getting canceled this season. These are prayers from those who cry out to a God who is an Advocate in solidarity with oppressed people. These are cries for an end to oppression, violence, and injustice, cries from those who face marginalization, mistreatment, mischaracterization, whose plight is easily ignored by those seemingly unaffected by the injustice this group faces.
This is not a "pray only" parable, however. The widow not only prays to her God but she also stands up to the judge, the implied source of the injustice she is enduring. Jesus is saying to oppressed people, "Keep pushing for justice. If change is to come, this is the only way change will come!" Oppressors don't let go of their power and privilege to harm others on their own.
Injustice, oppression, and violence are a violation of Jesus' just future. So in this story from Jesus, we see an Advocate God alongside those engaged in a formidable struggle against all oppression, injustice, and violence. From the lowly manger, all the way through Luke's gospel to the resurrection of Jesus from an unjust Roman crucifixion at the hands of the elites, Jesus' God is standing with those who daily have their backs against the wall, or as Rev. Dr. Kelly Brown Douglass is fond of saying, have no wall to even place their backs upon.
Remember, the good news in both Luke and Acts is not that Jesus had been crucified but that his crucifixion had been undone and reversed. Crucifixion often happened to those who stood up to Roman oppression, those deemed a threat to the status quo that politically and economically privileged some at the expense of the many. In the gospel stories, Jesus lives, dies, and is resurrected in solidarity with those daily crying out for justice, equity, inclusion, and mercy rather than sacrifice. His was the community of those who held tightly to the hope of the prophets that one day all injustice, oppression, and violence would be put right. Their hope wasn't about getting to heaven after they died. Their hope was focused on turning this world right-side up once again, and the actions of the widow in our story is best understood in that context.
Luke adds Jesus' comments to the story to portray a God standing in solidarity with the oppressed rather than with those socially, politically, economically, and religiously in power over others. This story gives hope to those whose trust that God is standing with those who face injustice at the hands of those in power and those who benefit from the way things are now.
The story of this widow reminds me of a statement by Sam Wells in the introduction to Ched Myers' Binding the strong man: A political reading of Mark's story of Jesus:
"The one thing everyone seems to agree on today is that there's plenty wrong with the world. There are only two responses to this—either go and put it right yourself or, if you can't, make life pretty uncomfortable for those who can until they do. When we take stock of our relationship with the powerful, we ask ourselves, 'Does the shape of my life reflect my longing to see God set people free, and do I challenge those who keep others in slavery?"
That's what this widow did. She made the life of the magistrate uncomfortable until he did something. We are called to do the same in relation to our legislators today. When was the last time you contacted your representative to share how you feel about society? When was the last time you were a holy gadfly? After all, power concedes nothing without demand:
"Those who profess to favor freedom and yet deprecate agitation are men who want crops without plowing up the ground; they want rain without thunder and lightning. They want the ocean without the awful roar of its many waters. This struggle may be a moral one, or it may be a physical one, and it may be both moral and physical, but it must be a struggle. Power concedes nothing without a demand. It never did and it never will." (Frederick Douglass; If There Is No Struggle, There Is No Progress, 1857)
As Jesus followers, we are called to be like the widow: crying out day and night to both our God and those in power in our government. We are called to be people of the life-giving, death overturning resurrection; called to be part of undoing and reversing the personal and systemic injustice of our communities, today.
Some will say that the story of the widow is only about prayer, that it has an otherworldly point and application only. This is a convenient interpretation for the judges in our day who hold the power to shape our societies into safe communities for the marginalized and disenfranchised but instead interpret laws in ways that do harm. I think of all those who are presently worried whether by this time next year whether they will still have healthcare. I think of women and their doctors wondering whether they will have a choice in how to treat their own bodies or manage their patients' care. I think of my LGBTQ married friends and whether their government will still recognize their marriages with equal validity to mine.
That's why I don't interpret this story to be solely about prayer. That would leave injustice untouched in our present world, and leave those who face oppression daily dangerously close to passivity. This widow not only cried out to her God day and night, but she also made life for the judge whose power she lived under, pretty annoying, too.
Change doesn't happen without action and action is how positive changes are maintained, as well. May the actions we choose today not require others to reverse them in the future. But if the positive changes of the last four decades are undone, if progress is reversed, we'll be there for that, too. We have no control over what struggles we will be called to face in our lifetime. We only have the choice of how we will respond and what we will choose to do in the limited time that each of us is given here.
HeartGroup Application
We at RHM are continuing to ask all HeartGroups not to meet together physically at this time. Please stay virtually connected and practice physical distancing. When you do go out, please keep a six-foot distance between you and others, wear a mask, and continue to wash your hands to stop the spread of the virus.
This is also a time where we can practice the resource-sharing and mutual aid found in the gospels. Make sure the others in your group have what they need. This is a time to work together and prioritize protecting those most vulnerable among us.
1. Share something that spoke to you from this week's eSight/Podcast episode with your HeartGroup.
2. Take some time to take stock of your relationship with those in positions of power. Discuss with your group how you may individually and collectively push, like the widow in this week's story, for justice in our society.
3. What can you do this week, big or small, to continue setting in motion the work of shaping our world into a safe, compassionate, just home for everyone?
Thanks for checking in with us, today.
Right where you are, keep living in love, choosing compassion, taking action, and working toward justice.
I love each of you dearly,
I'll see you next week