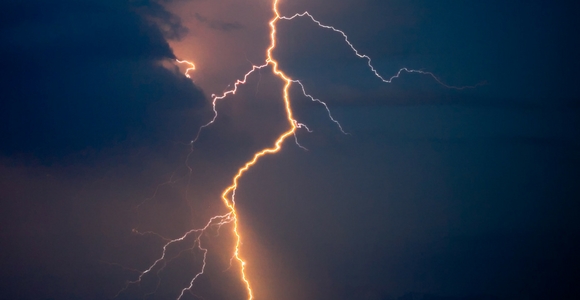 by Herb Montgomery
"Any talk of nonviolence today must include an in-depth understanding of structural and systemic violence and oppression or nonviolence will end up being a violent form of nonviolence. It will place upon oppressed people an additional burden to remain nonviolent while the status quo preaches nonviolence to them and simultaneously ignores the violent system they live in. Nonviolence will do violence. It will be a violent nonviolence."
Featured Text:
"If they say to you, 'Look. He is in the wilderness,' do not go out; look, he is indoors, do not follow. For as the lightning streaks out from sunrise and flashes as far as sunset, so will be the Son of Humanity on his day." Q 17:23-24
Companion Texts:
Matthew 24:26-27: "So if anyone tells you, 'There he is, out in the wilderness,' do not go out; or, 'Here he is, in the inner rooms,' do not believe it. For as lightning that comes from the east is visible even in the west, so will be the coming of the Son of Man.
Luke 17:23-24: "People will tell you, 'There he is!' or 'Here he is!' Do not go running off after them. For the Son of Man in his day will be like the lightning, which flashes and lights up the sky from one end to the other."
Gospel of Thomas 3:1-2: "Jesus says: "If those who lead you say to you: 'Look, the kingdom is in the sky!' Then the birds of the sky will precede you. If they say to you: 'It is in the sea,' then the fishes will precede you."
Our saying this week is connected to the last two statements about Jesus' vision for a Jewish future without an exploitative Temple State. In Jesus's day, the Temple State exploited the vulnerable and messiah movements promoted Temple reform. These movements that grew in Galilee and Judea depended on violent liberation efforts that Jesus believed were suicidal and, because of Rome's violence, were ultimately catastrophic for those who engaged them.
As we read last week, the messiah figures of these movements implored the people to act first in faith and then YHWH would reveal a sign of confirmation. Josephus gives us examples of followers who did "go out" to the "wilderness" with these charismatic leaders expecting a sign but instead found annihilation at the hands of the Roman empire. We discussed some of these examples last week.
Before we launch into examples of these movements Jesus was warning his followers of following, I want to share a brief word about Jesus's vision for a Jewish future without a Temple State. Long before Jesus there was a Jewish thread of "no sacrifice" in the tradition.
Hosea 6:6—"For I desire mercy, not sacrifice, and acknowledgment of God rather than burnt offerings."
Isaiah 1:11-12—"What to me is the multitude of your sacrifices?' says the LORD; 'I have had enough of burnt offerings of rams and the fat of fed beasts; I do not delight in the blood of bulls, or of lambs, or of goats. When you come to appear before me, who asked this from your hand?'"
Psalms 40:6—"Sacrifice and offering you did not desire—my ears you have opened—burnt offerings and sin offerings you did not require."
Jeremiah 7:22—"For in the day that I brought your ancestors out of the land of Egypt, I did not speak to them or command them concerning burnt offerings and sacrifices."
Jesus embraced this strand of the tradition in his own teachings:
Matthew 9:13—"Go and learn what this means, 'I desire mercy, not sacrifice.'"
Matthew 12:7—"But if you had known what this means, 'I desire mercy and not sacrifice,' you would not have condemned the innocent."
After the devastating experience of the Jewish people in the 1st Century, some rabbis did embrace a future without sacrifice, the Temple, and violence. Karen Armstrong shares a beautiful passage about this in The Great Transformation: The Beginning of Our Religious Traditions:
"The Golden Rule, compassion, and loving-kindness were central to this new Judaism; by the time the temple had been destroyed, some of the Pharisees already understood that they did not need a temple to worship God, as this Talmudic story makes clear: It happened that R. Johanan ben Zakkai went out from Jerusalem, and R. Joshua followed him and saw the burnt ruins of the Temple and he said: 'Woe is it that the place, where the sins of Israel find atonement, is laid waste.' Then said R. Johanan, 'Grieve not, we have an atonement equal to the Temple, the doing of loving deeds, as it is said, "I desire love and not sacrifice."' Kindness was the key to the future; Jews must turn away from the violence and divisiveness of the war years and create a united community with 'one body and one soul.' When the community was integrated in love and mutual respect, God was with them, but when they quarreled with one another, he returned to heaven, where the angels chanted with 'one voice and one melody.' When two or three Jews sat and studied harmoniously together, the divine presence sat in their midst. Rabbi Akiba, who was killed by the Romans in 132 CE, taught that the commandment 'Thou shalt love thy neighbor as thyself' was 'the great principle of the Torah.' To show disrespect to any human being who had been created in God's image was seen by the rabbis as a denial of God himself and tantamount to atheism. Murder was a sacrilege: 'Scripture instructs us that whatsoever sheds human blood is regarded as if he had diminished the divine image.' God had created only one man at the beginning of time to teach us that destroying only one human life was equivalent to annihilating the entire world, while to save a life redeemed the whole of humanity. To humiliate anybody—even a slave or a non-Jew—was equivalent to murder, a sacrilegious defacing of God's image. To spread a scandalous, lying story about another person was to deny the existence of God. Religion was inseparable from the practice of habitual respect to all other human beings. You could not worship God unless you practiced the Golden Rule and honored your fellow humans, whoever they were." (pp. 454-455, emphasis added.)
Three examples of the kind of liberation efforts Jesus warned his followers about going into the wilderness to meet, and which ended in the most severe failures in the first century, were the Judas Rebellion, the Jewish-Roman War, and the Bar Kochba Revolt.
The Judas Rebellion took place during the reign of Augustus while Varus was the Roman Governor in Syria. You can read Josephus's account in his Jewish Antiquities 17.288-295. As a result of it, 2,000 Jewish people were crucified in Jerusalem alone. In Galilee, Varus "turned over part of his army to his son and to one of his friends, and sent them out to fight against the Galileans who inhabit the region adjoining Ptolemais. His son attacked all who opposed him and routed them, and after capturing Sepphoris, he reduced its inhabitants to slavery and burnt the city" (17:288–89). Archeology tells a slightly different version of this event (no evidence of burning, for example) but confirms the devastation that resulted for the people nonetheless.
The next war was even worse: the destruction of Jerusalem in 70 CE after the Roman-Jewish War under Nero (66-69 CE). The Roman legate in Syria at this time was Cestius Gallus. Not only was Jerusalem razed by Titus, one of Cestius' columns also killed some 2,000 rebels in Galilee as well.
And lastly, the Bar Kochba revolt (the "Third Jewish Revolt") was met with such violence by Rome that it marks the last attempt at liberation by the Jewish people. According to Cassius Dio, 580,000 Jews perished in this war and many more died of hunger and disease. In addition, many Judean war captives were sold into slavery. The Jewish communities of Judea were devastated to an extent which some scholars describe as genocidal.
Jesus' nonviolent liberation movement belonged to a different family of 1st Century resistance movements. Two examples of this resistance were the Standards (Ensigns) incident in 26 CE and the Temple episode over the statue of Gaius Caligula in 40 CE.
Josephus writes about both cases of nonviolent noncooperation. First is the Standards incident:
"As procurator [Greek: "hegemon"] of Judaea Tiberius sent Pilate, who during the night, secretly and under cover, conveyed to Jerusalem the images of Caesar known as standards. When day dawned this caused great excitement among the Jews; for those who were near were amazed at the sight, which meant that their laws had been trampled on — they do not permit any graven image to be set up in the City — and the angry City mob was joined by a huge influx of people from the country. They rushed off to Pilate in Caesarea, and begged him to remove the standards from Jerusalem and to respect their ancient customs. When Pilate refused, they fell prone all round his house and remained motionless for five days and nights.
The next day Pilate took his seat on the tribunal in the great stadium and summoned the mob on the pretext that he was ready to give them an answer. Instead he gave a pre-arranged signal to the soldiers to surround the Jews in full armour, and the troops formed a ring three deep. The Jews were dumbfounded at the unexpected sight, but Pilate, declaring that he would cut them to pieces unless they accepted the images of Caesar, nodded to the soldiers to bare their swords. At this the Jews as though by agreement fell to the ground in a body and bent their necks, shouting that they were ready to be killed rather than transgress the Law. Amazed at the intensity of their religious fervour, Pilate ordered the standards to be removed from Jerusalem forthwith." (War 2:175-203, emphasis added.)
Now let's consider the incident with the statue of Caligula:
"Meanwhile, tens of thousands of Jews came to Petronius at Ptolemais with petitions not to use force to make them transgress and violate their ancestral code. They said, 'If you propose at all costs to set up the image, slay us first before you carry out these resolutions. For it is not possible for us to survive and to behold actions that are forbidden us by the decision both of our lawgiver and of our ancestors. … In order to preserve our ancestral code, we shall patiently endure what may be in store for us… for God will stand by us…
Petronius saw that they were determined and that it would be impossible to carry out Gaius' order without great conflict and slaughter. He went to Tiberias to determine the situation of the Jews there. Again, many tens of thousands faced Petronius on his arrival. They besought him to not put up the statue. 'Will you then go to war with Caesar, regardless of his resources and of your own weakness?' he asked. 'On no account would we fight,' they said, 'but we will die sooner than violate our laws.' And falling on their faces and baring their throats, they declared that they were ready to be slain. They continued to make these supplications for forty days. Furthermore, they neglected their fields even though this was the time to sow the seed. For they showed a stubborn determination and readiness to die rather than to see the image erected.
Then members of the royal family and civic leaders appealed to Petronius to refrain from the plan and instead to write to Gaius telling how incurable was their opposition to receiving the statue and how they had left their fields to sit as a protest, and that they did not choose war, since they could not fight a war, but would be glad to die sooner than transgress their customs, and that since the land was unsown there would be no harvest and no tribute. They brought pressure to bear upon him in every way and employed every device to make their plea effective. Petronius was influenced by their plea, and saw the stubborn determination of the Jews, and thought it would be terrible to bring death on so many tens of thousands of people. He thought it best to risk sending a letter to Gaius. Perhaps he might even convince him to cancel the order. If not, he would undertake war against the Jews. And thus Petronius decided to recognize the cogency of the plea of the petitioners. (Antiquities 18:261-309, emphasis added.)
Philo also writes of the statue incident in his Legatio ad Gaium, "When the Jews at large got to know of the scheme, they staged mass demonstrations of protest before Petronius, who by then was in Phoenicia with an army."
It was in nonviolent resistance movements such as these that Jesus saw the best chances at resistance and surviving such attempts. And this is the context of this week's saying about not following after other more violent messiah movements.
Jesus again embraced a vision for human society without the Temple. Early Jesus followers associated Jesus' movement with the image of the son of humanity in an earlier Jewish liberation text, Daniel 7. In that vision, violent predator beasts that symbolize Gentile world empires subjugating the Hebrew people are removed and replaced by the Hebrew hope in liberation. All violence, injustice, and oppression in the world would be put right. Over 80 times, the gospels refer to Jesus as Daniel's "son of humanity".
Mark 14:62—"'I am,' said Jesus. 'And you will see the Son of Man sitting at the right hand of the Mighty One and coming on the clouds of heaven.'" (emphasis added)
What Jesus did was turn this image on its head: change came through nonviolence instead of the violent imagery in Daniel 7. Jesus' vision for humanity was not like the other movements that went to the wilderness, wanting to be a source of light for the world but only adding more darkness to the darkness. Jesus' vision for humanity was of a movement that would light up the darkness of oppression in our world as lightning lights up the night sky from the east to the west. His vision was that we would be a source of light in the darkness of domination, oppression, marginalization, and exploitation, not add more darkness to the world. As Dr. Martin Luther King, Jr. so eloquently stated, "Returning hate for hate multiplies hate, adding deeper darkness to a night already devoid of stars. Darkness cannot drive out darkness; only light can do that. Hate cannot drive out hate, only love can do that" (Loving Your Enemies, 1957; in Strength to Love, 1963).
I do want to say a word of caution about nonviolence before we wrap up.
I subscribe to nonviolence. I teach it. Yet nonviolence is also used by the status quo to keep people subjugated. To be of value to the oppressed, nonviolence must be liberatory. If nonviolence is held as the highest value and liberation is secondary, then nonviolence can then be co-opted and used to keep oppressed peoples from ever achieving their liberation. Any talk of nonviolence today must include an in-depth understanding of structural and systemic violence and oppression or nonviolence will end up being a violent form of nonviolence. It will place upon oppressed people an additional burden to remain nonviolent while the status quo preaches nonviolence to them and simultaneously ignores the violent system they live in. Nonviolence will do violence. It will be a violent nonviolence.
Jesus' nonviolence was also rooted not only in liberation, but also in survival. Jesus's opposition to the use of violence in the liberation movements of his day was deeply informed by Rome's heavy response making such movements not only futile but lethal. When deciding whether violence or nonviolence will be the means whereby we strive for liberation, we must consider both their success and failure rates. Both violence and nonviolence, at times, succeed. And both violence and nonviolence, at times, fail. But when violent liberation efforts fail, the results can be catastrophic, so much more than when nonviolent efforts fail. I will address this much further in next week's saying about the circling vultures, but for now, whether we choose violent resistance or nonviolent resistance, we must consider nonviolence from the viewpoint of the oppressed rather than from the vantage point of the privileged and ask how nonviolence will affect the oppressed's liberation work. Again, we'll dive into this much more deeply next week.
I'll close this week with a word from James Douglass on how this imagery of lightning lighting up the sky from east to west can be used today. In Lightning East to West: Jesus, Gandhi, and the Nuclear Age, James warns of another type of lightning that threatens to end our world as we know it—the threat of nuclear war.
"Lightning east to west can be adopted as the image of our end-time. We live in the final time [that] offers human the clearest choice in history: the kingdom or holocaust. Either end is lightning east to west: the nuclear holocaust of lightning fire or the kingdom of Reality, a lightning spirit . . . Whoever believes in Jesus' way deeply enough, a way of life and death which is a way of seeking an objective love-force in history, will perform the same works as he did, and even greater works—which are absolutely necessary today for the continuation of human history . . . Every living person is capable, through a particular process, of creating the conditions for the expression of an objective love-force in history, a power of Reality beyond any of us which can raise humankind from the global death of our end-time." (James Douglas, Lightning East to West: Jesus, Gandhi, and the Nuclear Age, p. 17-23)
The choice is ours: which type of lighting up the darkness will we choose?
Will we be a source of genuine light in our world's darkness of oppression and exploitation, or will we choose a blinding light that actually results in greater darkness for us all? James Douglass offers hope: "How does one live at the [potential] end of the world? By beginning a new one."
"If they say to you, 'Look. He is in the wilderness,' do not go out; 'look, he is indoors,' do not follow. For as the lightning streaks out from sunrise and flashes as far as sunset, so will be the Son of Humanity on his day." Q 17:23-24
HeartGroup Application
The holiday season is upon us. Whichever holidays you choose to celebrate at this time of year, this is a time where we can choose to replace the values of individualism, consumerism, and capitalism with community, mutual care, and sharing your extra with those who have less.
As a group, take inventory of some things or services you have the ability to share with those who have less during this holiday season.
Make a list of who you'd like your HeartGroup to share with during this holiday season.
Now combine the two lists and put this season of caring and sharing in motion in the coming week.
Thanks for checking in with us this week. Wherever you are, keep living in love, survival, resistance, liberation, reparation, and transformation. . It matters right now more than ever which values we choose to embrace and live out. Till the only world that remains is a world where only love reigns
Happy Holidays to each of you.
I love you dearly.
I'll see you next week.