by Herb Montgomery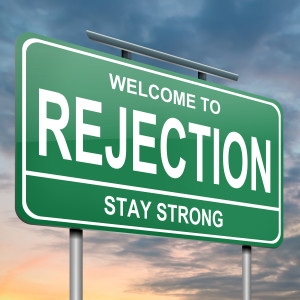 Blessed are you when they insult and persecute you, and say every kind of evil against you because of the son of humanity. Be glad and exult' for vast is your reward in heaven. For this is how they persecuted the prophets who were before you. (Sayings Gospel Q 6:22-23)
Let's begin this week by taking a look at this passage in our companion texts.
Luke 6.22-23: "Blessed are you when people hate you, when they exclude you and insult you and reject your name as evil, because of the Son of Man. Rejoice in that day and leap for joy, because great is your reward in heaven. For that is how their ancestors treated the prophets."
Matthew 5.11-12: "Blessed are you when people insult you, persecute you and falsely say all kinds of evil against you because of me. Rejoice and be glad, because great is your reward in heaven, for in the same way they persecuted the prophets who were before you."
Gospel of Thomas 69.1: "Jesus says: "Blessed are those who have been persecuted in their heart. They are the ones who have truly come to know the Father."
Gospel of Thomas 68.1: "Blessed are you whenever they hate you and persecute you."
If you have ever been insulted, ill-treated, had evil things said about you, hated, excluded, or suffered rejection for trying to effect social change, then the sayings of Jesus we're are looking at this week are for you.
There are a few things I need to say first. Experiencing ill treatment or exclusion doesn't necessarily mean you are in the right. You could be being "persecuted" simply because you are a jerk! Keep this in mind.
It's equally true that any time people endeavor to effect the same social changes that Jesus taught in the 1st Century, they will be persecuted by whomever has the most to lose from those changes.
As we mentioned last week, societies rooted in domination are structured in the shape of a hierarchical pyramid: the privileged elite lives at the top of the pyramid while the subjugated live at the bottom. This domination structure isn't always based on population: it is not always the elite few benefiting from the masses' oppression. Sometimes a majority subjugates and oppresses a minority, a marginalized group pushed out to the social fringe by those that most deem as "normal."
Friedrich Engels commented on this pattern: "(Ever since the dissolution of the primaeval communal ownership of land) all history has been a history of class struggles, of struggles between exploited and exploiting, between dominated and dominating classes at various stages of social evolution; [this] struggle, however, has now reached a stage where the exploited and oppressed class (the proletariat) can no longer emancipate itself from the class which exploits and oppresses it (the bourgeoisie), without at the same time forever freeing the whole of society from exploitation, oppression, class struggles—this basic thought belongs solely and exclusively to Marx." (Preface to the 1883 German edition of the The Communist Manifesto; London)
What we see in the teachings of Jesus in Sayings Gospel Q is recognition that every person is a version of the Sacred Divine. Every one of us is of inestimable worth. We are, every one of us, deserving of the same sunshine and rain that falls on all life. Through this collection of sayings, Jesus is casting before our imagination a world where no one in our society is privileged at the expense of others. No more oppressed people, no more subjugated people. No more hierarchy.
Yet a world where the sun and rain are equally shared, where all the ravens and lilies are fed and clothed, can be very threatening to those who benefit from the presently imbalanced arrangement.
When balance is promoted, when redistribution of wealth is suggested, don't rush to claim persecution. First ask yourself, "From what position in our society am I feeling like I'm experiencing persecution?"
"Am I in a favored position? Do I feel like I am losing some of my comfort and ease?"
If your answers to these questions are "Yes," then you're likely not experiencing the persecution that Jesus refers to in the sayings we're reading this week.
But if instead you are pushing for greater justice and equity in our world, and intimately feeling pushback from those who have much to lose by moving in this direction, you are who Jesus is speaking to in our scriptures for the week.
In other words, are you at the top of the social pyramid and feeling like the entire world is changing around you? (see Acts 17.6). Or are you closer to the bottom of our society and feeling pushback from those higher on the hierarchy as you call for a more balanced world?
Where you are in the hierarchy of our society?
Which end of the pyramid do you feel "persecution" coming from?
Today, in my daily life as an American, I continue to bump into a group of Christians crying out that they are being "persecuted." There are places around the globe where Christians are legitimately being persecuted. But here where I live, in America? Fearmongers have stirred up well-meaning people with the claim that their freedoms are being taken away. There are "Religious Freedom Acts" cropping up all over the nation, but they are about religious freedom in name only. Too often, these acts are actually ways of creating loopholes for some Christians to practice discrimination against those who don't share their religious beliefs. We saw this in the 1960s as well: at that time, private Christian schools began popping up all over the south, not to protect Christianity, but to enable White segregationists to opt out of the integration of the public schools in the name of "religious freedom."
What the Jesus of Sayings Gospel Q proposes instead is a society that eliminates all domination hierarchies, regardless of their ideological basis. It matters little if the hierarchy is economic, racial, gendered, based on orientation, or whatever! Jesus has a vision for human society that mimics the indiscriminate shining of the sun and pitter-patter-pit of the rain.
People, who have the most advantages to lose by an equal society that looks like Jesus's vision, too often cry persecution to stop it from becoming reality. (See Matthew 20.11-16) I've witnessed here locally Christian folks, too, claiming persecution, exclaiming, "unfair" in recent movements in our little town toward the direction of equality. ("Lewisburg is trying to pass a nondiscrimination ordinance, and all anyone can talk about is bathrooms.") The irony is that they are the ones actually persecuting those calling for change.
Jesus pronounces a blessing on those who, as a result of following his vision for humanity, are insulted, ill-treated, have evil things said about them, are hated, excluded, or suffered rejection. And he tells us to take courage. If you are experiencing any of these judgments, you are following in the footsteps of the Jewish prophets.
For your homework this week, please engage in a exercise with me. It's based on the book of Amos. Marcus Borg used to say he wished every Christian would read the book of Amos, and so, this week, I'd like you to read it.
In the margins, every time you see Amos speaking about justice place a J. Every time you see Amos speaking equity for the poor, place a P. The rich? Jot down a money sign, $. And lastly, every place you see Amos predicting the future, put an F.
What you'll discover is that the heart of Jewish prophecy isn't whether a prophet can predict the future correctly. Jewish prophecy has a social justice dynamic. A true Jewish prophet spoke on behalf of Yahweh, critiquing the monarchy (the social pyramid of their day), and calling for justice and equity for the oppressed and marginalized. (See also Karen Armstrong, The Great Transformation: The Beginning of Our Religious Traditions.)
Jewish prophets stood up to the status quo's exploitation or subjugation of others. They called those at the top of social pyramids to grant the oppressed justice. They did not call it charity; it was rather the restoration of that which was just in an exploitative system. A false prophet, by contrast, would proclaim that the subjugation and oppression of the poor was the will of God or by God's design.
Jesus stood in the same Jewish prophetic tradition as Amos, but he wasn't alone: he called his disciples to join him. When you and I follow the teachings of Jesus and stand up against oppressive systems in our own day, Hebrew tradition teaches that we are speaking with a prophetic voice as well.
Today, Jesus's teachings call us to work for systemic change in favor of the marginalized, those pushed to the fringes, those subjugated, and those who find themselves bumping their heads against glass ceilings and feel their backs against invisible walls. We follow Jesus's teachings when we work for these changes, either as members of oppressed and marginalized groups, or in areas where we find ourselves among privileged groups and able to work alongside the oppressed and marginalized.
Remember: all those who join in this work will be insulted, ill-treated, have evil things said about you, be hated, excluded, and suffer rejection. You may even be banned from certain circles. It's okay. You're in the right story!
Next week, we'll look at how Jesus taught his disciples to respond to the pushback of those who feel threatened by social changes. But for today, Jesus says to you:
Blessed are you when they insult and persecute you, and say every kind of evil against' you because of the son of humanity. Be glad and exult' for vast is your reward in heaven. For this is how they persecuted' the prophets who were before you. (Q 6:22-23)
HeartGroup Application
It never feels good to be on the receiving end of ill treatment. Some of us simply cannot cope with conflict of any kind. But working toward a safer more compassionate world for us all will initially cause conflict. Dr. Martin Luther King, Jr. spoke of those who are "more devoted to 'order' than to justice, who prefer a negative peace which is the absence of tension to a positive peace which is the presence of justice." (1963).
All who desire peace must work for justice. Peace is not the absence of conflict. It is the presence of justice and equity for everyone, and it's as indiscriminate as sunshine and rain fall.
When you begin to feel pushback from others, discuss as a group how each one of you, individually, can engage in some "self-care"?
Discuss how the group itself can come under and around those who at times experience ill treatment in their work for a more just world.
Discuss together how Jesus's words encourage you in these movements. Do they comfort you? Do you feel as if you are in the right story? Certainly, these insights do not take away the pain of rejection, but at the least, they tell us that pushback is to be expected and part of the process.
I remember my thirteen year old daughter was working for certain social changes in her school three years ago. Some of the teachers at her school became quite upset and lashed out at her as a result. She came home in tears. Her personality is such that she becomes very quiet and inward in moments like these. At dinner that night she quietly asked how people responded to Gandhi and King when they were working toward change. As Crystal and I shared with her the heart breaking stories of the push back both received, I saw comfort and peace come over her face. "This is just part of it I guess." I assured it that as painful as it was, she was not in the wrong: It was okay to get in trouble for the right reasons; she was in the right story. A few minutes later she looked at us and resolutely stated, "Change is worth it."
I was never so proud of her. She is older now, but she still has a heart for others.
May the same be said of all of us.
Next week we'll look at how Jesus teaches us to respond to our "persecutors."
Until then, keep living in love, till the only world that remains is a world where only love reigns.
I love each of you dearly.
I'll see you next week.