Self-Affirming, Nonviolent Resistance and the Cheek Defiance of Jesus for Women.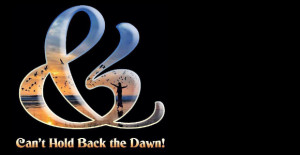 BY HERB MONTGOMERY
If anyone slaps you on the right cheek, turn to them the other cheek also. —Matthew 5:39
Over the last few weeks, I've been confronted by yet another reminder of Christianity's failure to participate in Jesus' mission of liberation. Christians cannot participate in the liberation work of our Christ while we continue to empower oppression.
What brought this reality most painfully to my attention recently was the failure of my faith tradition to recognize and reject the evils of sexism and veiled misogyny.
The most appropriate place I know to turn this week is Jesus. For Jesus and the stories about Jesus have much to say to women being subjugated by men.
In his own culture, Jesus taught Jewish women how to respond to the evils of sexism around them. Jesus saw these women being made to believe they were "less than," and taught them responses including seizing the moral initiative, asserting and affirming their human dignity, refusing to submit and accept an inferior position, and exposing the injustice of systems who perpetuate such evils. Because of how much we've domesticated the teachings of Jesus, we rarely see the full scope of his message.
In order to help you see it now, I want to recommend the extraordinary work of Walter Wink in Jesus and Nonviolence: A Third Way. It relates to women in a very specific way.
In this volume, Wink pulls back the veil of centuries of misunderstanding about nonviolence and highlights the cultural context of Jesus' teachings. Wink shows that Jesus taught his followers to assume moral authority and choose to take on the consequences of resistance—assume moral authority and choose .
In Matthew 5, Jesus taught:
"If anyone slaps you on the right cheek, turn to them the other cheek also." (Matthew 5:39)
As we have seen before, this phrase is often construed to mean that the slapped party submits to the person who strikes them. Nothing could be further from the original intent of the passage. The Jesus in Matthew abhors both passivity and violence as responses to evil. And so he offers instead a third alternative to the oppressed of his day (cf. Luke 4.18).
"In that society the left hand was used only for unclean tasks. Even to gesture with the left hand at Qumran carried the penalty of exclusion and ten days' penance (The Dead Sea Scrolls, I QS 7)." (Wink, ibid.)
The scenario Jesus is describing in Matthew 5 is not a fistfight. It is a slap meant as an insult, and the intention is not to injure, but to humiliate: it was a back-handed slap given with the right hand and landing on the recipient's right cheek. As Wink explains, men used this kind of slap against women to remind them to get back in their place. He goes on to say:
"One normally did not strike a peer thus, and if one did, the fine was exorbitant (4 zuz was the fine for a blow to a peer with a fist, 400 zuz for backhanding him; but to an underling, no penalty whatsoever (Mishnah, Mishnah, Baba Qamma 8:1-6)." (Wink, ibid.)
In that time, a backhanded slap was the normal way of admonishing inferiors, and women were considered admonish-able and women were considered underlings. Husbands would backhand wives who  got out of line." So Jesus is describing unequal relations within that society. He's also describing interactions, such as public stoning, where retaliation would be suicidal. The obvious option for many women in Jesus' day to this relational culture was "cowering submission."
Wink continues:
"Why then does [Jesus] counsel these already humiliated people to turn the other cheek? Because this action robs the oppressor of the power to humiliate. The person who turns the other cheek is saying, in effect, 'Try again. Your first blow failed to achieve its intended effect. I deny you the power to humiliate me. I am a human being just like you. Your status does not alter that fact. You cannot demean me.'" (Wink, ibid.)
Remember: to strike someone with a closed fist on the left cheek was how men in that era struck their peers. A man striking a woman on the left cheek would be forced to recognize the woman as his peer, equal, and equivalent.
I encourage you this week to actually pick up a copy of Wink's excellent volume and read it for yourself. When you understand the context in which Jesus told his followers to engage in what I call "cheek defiance," it becomes clear that he was empowering them to
Seize the moral initiative
Find a creative alternative to violence
Assert [their] own humanity and dignity as a person
Meet force with ridicule or humor
Break the cycle of humiliation
Refuse to submit or to accept the inferior position
Expose the injustice of the system
Take control of the power dynamic
Shame the oppressor into repentance
Stand [their] ground
Make the Powers make decisions for which they are not prepared
Recognize [their] own power
Force the oppressor to see [them] in a new light
Deprive the oppressor of a situation where a show of force is effective (Wink, pp. 186-187)
This option would also require women to make serious choices and do so freely for themselves. Each of us must decide whether we are:
Willing to suffer rather than to retaliate
Willing to undergo the penalty for breaking unjust laws [or policies]; and
Die to fear of the old order and its rules.
Seek the oppressors' transformation
Wink closes with this profound statement.
"Nonviolence is not the final objective. Nonviolence is a lifestyle. The final objective is humanity. It is life."
As a friend of mine recently wrote, "Healing the world is hard work." If you think it's going to be easy then just reread how in Matthew 10 Jesus prepares his twelve to be misunderstood, feared, accused, and ultimately extirpated by the present status quo.
After teaching cheek defiance in Matthew 5, Jesus addresses two more scenarios: the poor interacting with the rich (public nudity) and Jewish relations with Roman soldiers (civil disobedience). But the very first example Jesus gave is one where women could be empowered to affirm their worth and dignity, to affirm themselves and stand up to patriarchy and its abuses.
In Jesus' new world, there are no more hierarchies. We are all siblings, offspring of the same Heart at the center of the Universe. We are going to have to learn how to sit together around the same shared table, as equals, once again. But first we must make a choice. Do we really want a world that is a shared table, or will we keep striving to subordinate others or submit to others' dominance.
Understand this: When we value peace more than we value other people, the result is oppression. Peace (or unity) is not the fruit of submission. It is the presence of equity.
Jesus' ultimate goal was "peace on earth," yet he also spoke of being willing to stand up to the uplifted "sword" of our oppressors in creative ways that exposed the domination systems and awakened even those who empowered and drove those systems to also choose an alternative way. Yes, some of us may end up on a cross for shutting down the temples of our day as a result of following Jesus, but we are people of the resurrection and not only of the cross. The hope of the empty tomb is that subordination will yield to equity, condemnation will give way to compassion, fear to hope, and hate to love. But this change will never happen by itself. Each one of us, both men and women, must choose this new world.
I want to be clear. As a man, I am not telling women how they should respond to sexism or patriarchy in the world or in the church. Women within Christianity must be free to self-determine how they respond. I'm concerned by what I've witnessed: men telling women to simply "submit." And I'm offering the alternative I believe Christ offered: the way of self-affirming, empowered, nonviolent resistance.
I'll close this week with the words of Mahatma Gandhi:
"Nonviolence is not to be used ever as a shield of the coward. It is the weapon of the brave."
HeartGroup Application
This week, discuss with your HeartGroup ways you can apply Jesus' methods of nonviolent resistance to participate in Christ's work of liberation from oppression. (cf. Luke 4.18)
Take time with your HeartGroup to name the forms of oppression each of you see around you.
Make time to sit and think of what Jesus' nonviolent resistance might look like if practiced in each of those oppressive contexts today.
Make a decision: Will you only sit and talk about oppression and resistance, or will you choose to embrace the options you'll have just come up with?
If you are struggling with this week's reading, reread Matthew 10. This is the chapter I turn to when I'm afraid, and I recommend it to you in hopes that it will empower you as well.
I recently received an email from a medical doctor friend of mine who works around the globe to make a difference in the lives of the less privileged. He said to me:
"There are always dark nights of the soul and Gethsemanes. But stand strong. From what I've experienced in the last 11 years, monetary resources are no problem for God. It's human resources that are hard to come by. The harvest is ripe but the workers are few. The financial support will come, just keep going. The message you are bringing of non-violence, of the real Jesus, of love for the [marginalized] (the "least of these"), is prophetic and needed in our time. But most prophets in the Bible got pretty rough treatment most of the time…and of course, like I just mentioned, Jesus had a pretty hard time of it too…
"Everyone is always so worried about whether things are safe or not. Newsflash: following Jesus is not safe! What you're doing is not "safe." It's dangerous. But that is also a part of following the Lamb… You may question: was it worth it to stand up for the few and lose the many who could've heard the message? But you have to put your money where your mouth is, Herb. And in the end, you'll have no regrets. Keep going. Don't quit."
As we each choose to participate in the hard work of aligning our stories with the Jesus story itself, may the prayer of our hearts be, "I want Jesus to walk with me." He promised he would be with us till the end of the present age and until the dawning of the new world. As some Adventist women are saying this week, "You can't hold back the dawn."
Till the only world that remains is a world free from oppression, a world where only love reigns.
I love each of you dearly. I'll see you next week.